Last Updated: Feb 22, 2021
Binreader is a free NZB downloader that works on multiple platforms and has a video playback feature that allows your to play files while downloading them.
Binreader is a simple newsreader that supports SSL connections and IPv6 for security. It has a user-friendly interface that even beginners can understand. It works with any Usenet search engine and can stream and download files from Usenet newsgroups.
Binreader has a portable version that can be transferred and used from one device to another, and we heard that an android version of this newsreader is in the works as well.
NOTE:
On our recent visit to their site, it shows a link to NGINX, which is Binreader's web server. The NGINX site states: "The website you're trying to access uses NGINX as its web server and is likely experiencing technical issues."
Features
Binsearch has common features that any newsreaders have. It is also free and easy to install.
General Features
Supports playback of video while downloading them;
Works with any Usenet provider;
Available portable version for Windows;
Automatic file extraction and repair (by means of PAR 2), especially for broken and missing files;
Secured and IPv6 compatible.
Maximum of 50 connections available.
Security
As mentioned, Binsearch is secured and IPv6 compatible. It supports SSL connections from Usenet providers.
Pricing
Binreader is free to use.
Usage Information
Installation
For this review, we got our installer from this website.
For Windows installation:
Download the .exe file and run it.
Allow to make changes in your computer and start the Wizard Set-up.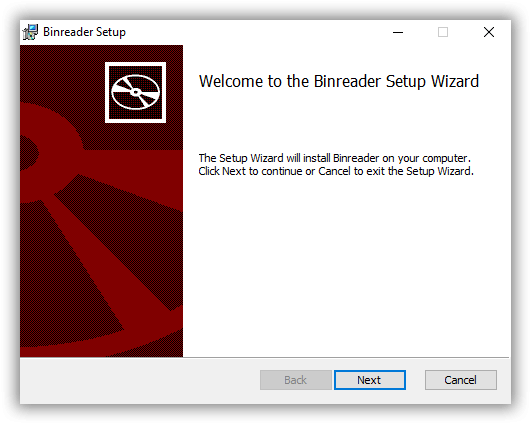 Take the time to read the Licence Agreement, and tick the 'I accept the terms box', and click Next.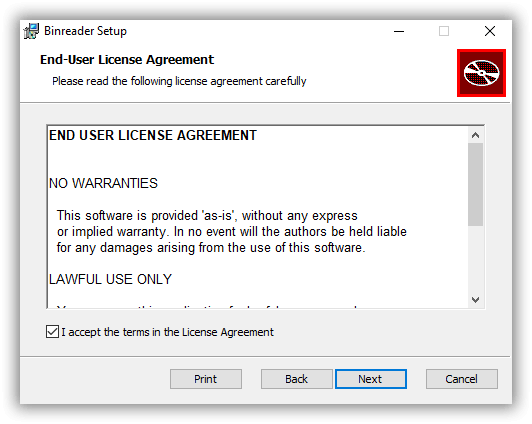 Choose the destination folder for your download.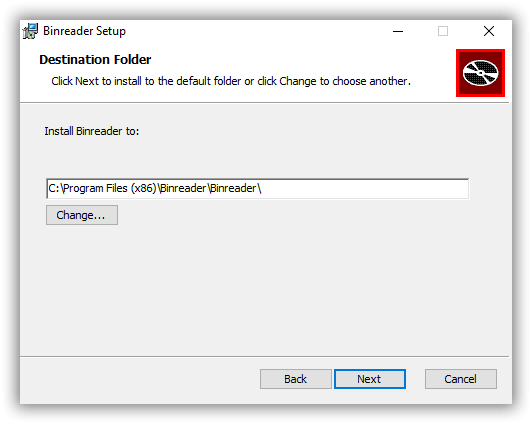 Ready to install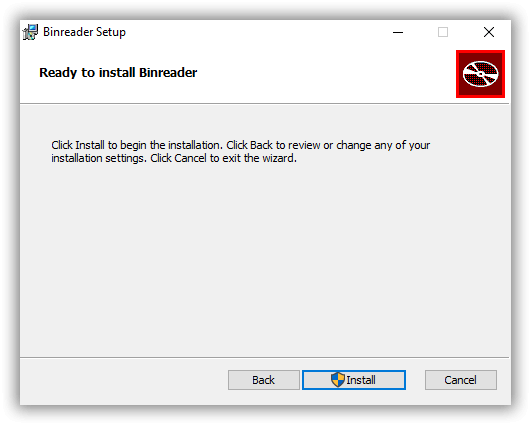 Finish installing by clicking the 'Start Binreader' box, and click 'Finish'.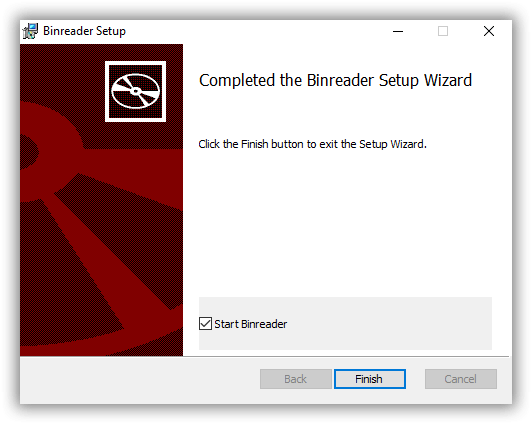 Configure your settings by providing your server information in the Server tab.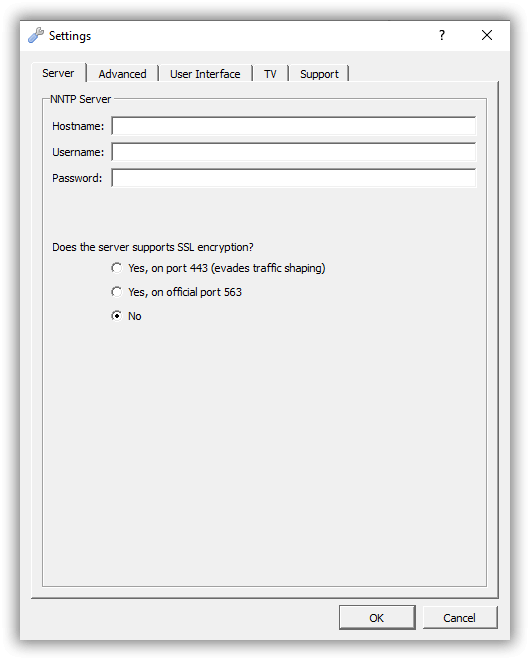 Click OK and it will now start connecting to your server.
Enjoy downloading NZBs by clicking 'Add NZB' in the main menu.
For Mac users, you can download Binreader here.
Configuration
To configure your server settings, click 'Settings' in the main menu, and enter the server information in the Server tab. SSL connections can also be configured in this section.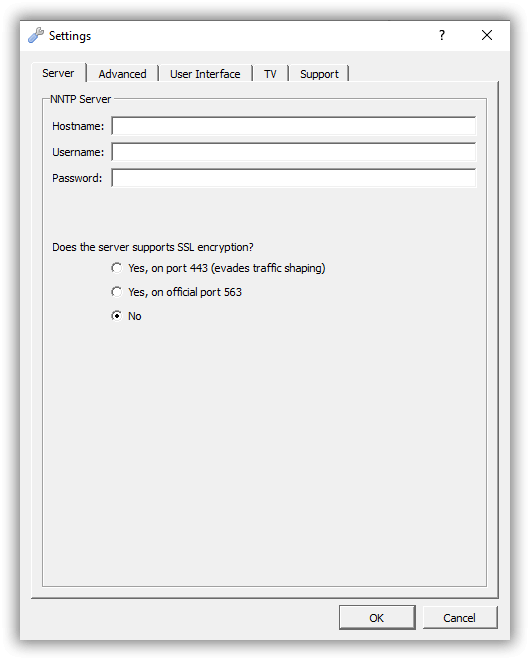 You can change the skin and language of the newsreader in the User Interface tab, and configure your RAR settings in the 'Advanced' section of the settings.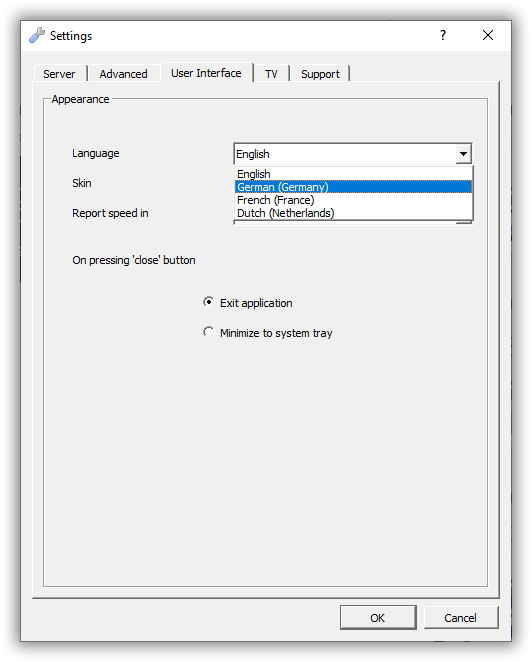 Binreader has a default of 4 connections but can maximize up to 50 connections to achieve your desired speed.
Ease of Use
Simply drag and drop NZB files from your computer, and Binreader will do the rest. For the advanced settings, here are some explainers for its function:
| Functions | Descriptions |
| --- | --- |
| Maximum number of connection to the server | you can set your server connection based on the maximum of allowed connection from your server. It defaults to 4, but it can adjust up to 50 connections. |
| Buffer downloads in memory (less disk IO) | Collect downloaded parts in memory before writing them to the disk. |
| Only download PAR2 repair blocks if post is incomplete | Download the incomplete set of files. |
| Automatically repair downloads (using PAR2) | Binreader will automatically download and repair files if it finds files with corrupt downloads. |
| Remove files from download list when finished | Downloaded files will be removed from the queue, possibly for extracting or repairing damaged files. |
| RAR handling | There are three ways to handle RAR file- You can disable, start extracting while you download, or extract the download + repair. It is safe to choose the third option. |
| Download folder | This is where you save/put your downloaded files. |
| NZB monitor folder | This is the folder where the Binreader will monitor new files to import to the program and to automatically download. |
| Media player and parameters | Binreader can set a media player to use for streaming and video playing while downloading. The compulsory parameter has to be specified which will be sent along with the command to start the media player. |
| Network time-out and retry after waiting | How many seconds should Binreader consider it time-out after receiving no response from the news server, and how many seconds the Binreader should retry for making a new connection? |
While there are many reviews and tutorials on how to install and use Binreader, its developers are hard to contact and its website provides no information on the newsreader. They offer little to no support to their users, and their software has not been updated recently.
Summary
Binreader is simple to use and has a friendly interface that even new users will understand and appreciate. It has some basic but useful features that most newsreaders have. What people mostly appreciate about it is its portability. You can use Binreader from one device to another by saving the downloaded application to a portable drive which you can then connect to another machine that has the same operating system as where you originally downloaded the newsreader on.
While some people consider it as an underrated platform, the lack of updates and assistance from its developers makes this newsreader a not so great option for a lot of users. The underwhelming support of its developers causes users to consider other more reliable newsreaders.