Last Updated: Feb 22, 2021
Hogwasher is a newsgroup reading application for Mac OS X developed by Asar. It is a paid program that has multiple newsreader functions including filtering, uploading and post-processing.
Developed by Asar, Hogwasher is a decent choice as far as newsreaders are concerned. However, it only works with Mac OS X and does not run on other operating systems like Windows and Linux. It has simple yet reliable features that includes multiple server support, powerful filtering and graphical thread tree display – all of which are standard functions of most newsreaders.
Features
Hogwasher pretty much covers all the basic needs of users when looking at newsreaders. It has the standard features that most users require including being able to download files from Usenet.
General Features
With Hogwasher, you can follow threaded discussions at a glance with their tree display – making it visually simpler and easier to go through. This newsreader is also capable of filtering to keep what you want and getting rid of unnecessary articles. Users can also upload files effortlessly by dragging files into a message window and post properly segmented binaries with one click.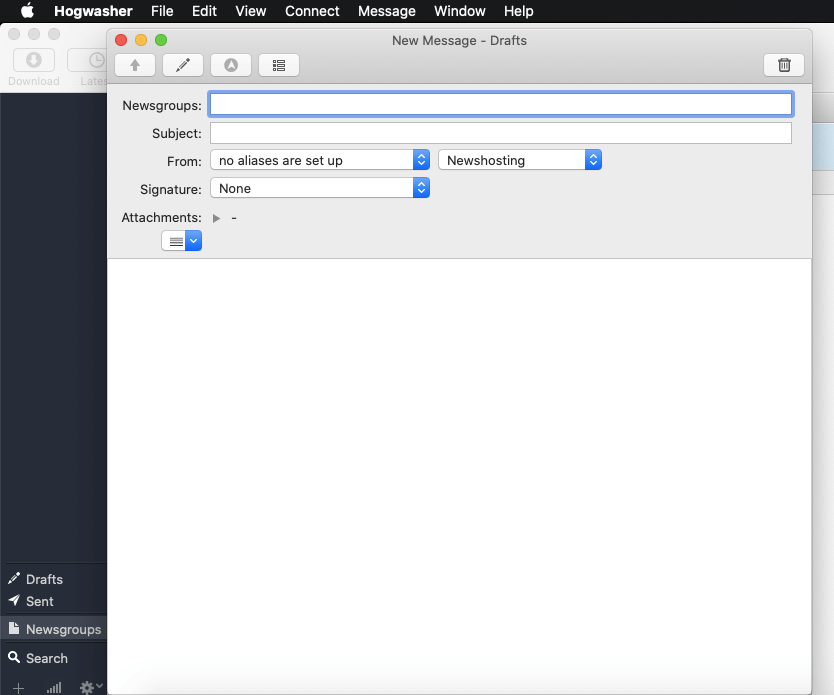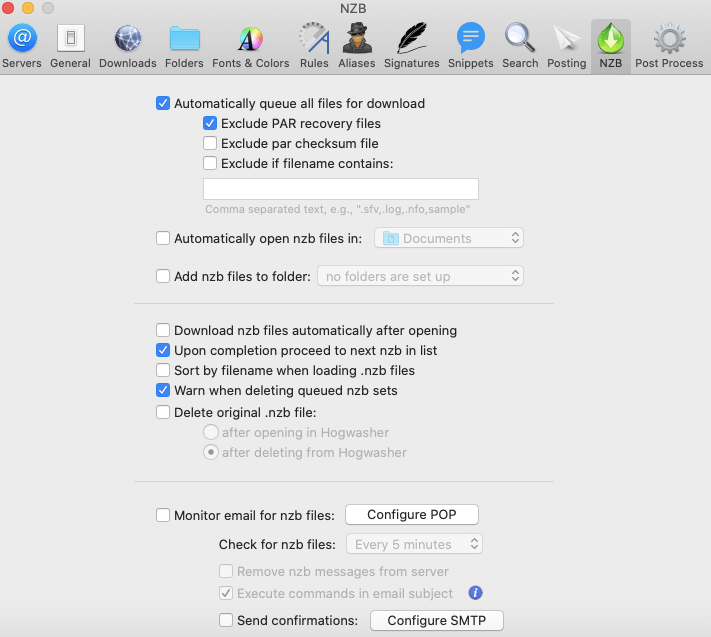 Hogwasher also has an integrated image viewing function, automatic queueing and full support for automatic par2 check and repair, unrar, unzip, and split-file assembly.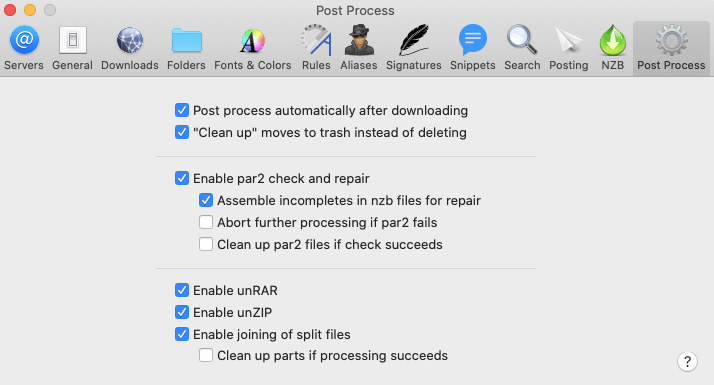 Hogwasher recommends using Giganews to be able to access Usenet. This Usenet provider delivers up to 3+ years of binary retention and 17+ years of text retention and has a 99% completion rate. However, since you can use multiple servers with Hogwasher, you can also subscribe to a different Usenet service if you want. You may check out our list of top Usenet Services and see which one would work well for you.
Security
Most Usenet services have SSL encryption included in their features so make sure you use an SSL-enabled port on your Hogwasher server settings for you to access Usenet securely and privately.
Pricing
You can download and use Hogwasher for $36.00 and pay for the application via credit card or PayPal. You also have the option to pay via check or money order which you can address to:
attn: Sales
Asar Corporation
3142 Rush Mendon Rd.
Honeoye Falls, NY 14472
USA
Hogwasher has a 7-day free trial period that has no features restrictions. After 7-days of use, the app will continue to function in Read-Only mode.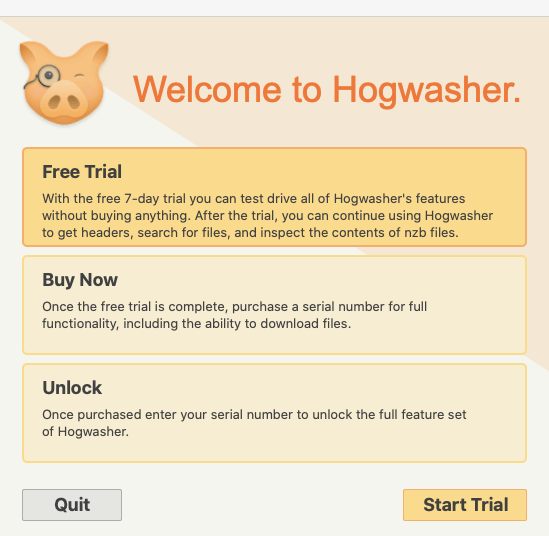 Usage Information
Hogwasher was developed with ease of use in mind. Installation and configuration are as simple as it gets. With just a few steps, you will be able to enjoy this newsreader and all of its functions.
Hogwasher has a clean and modern interface which appeals to most Mac users. Menus are easily visible, and you can navigate through the functions without any problems.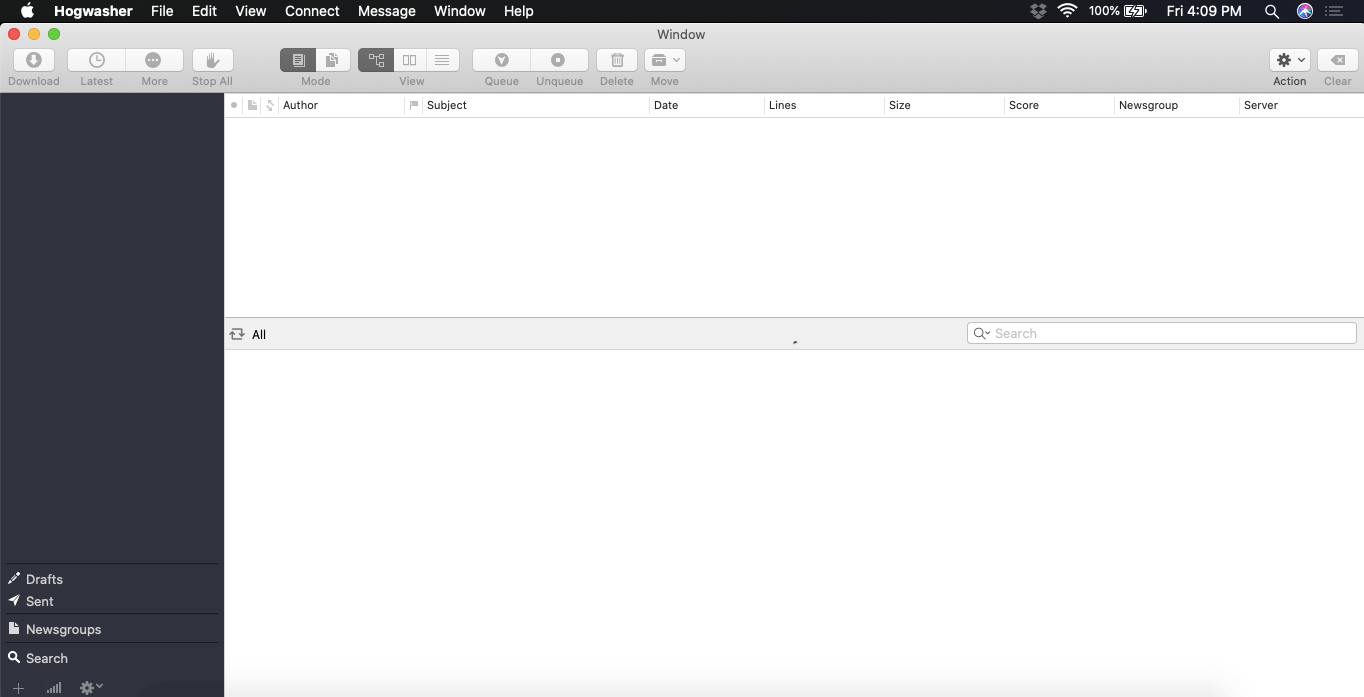 Installation
If you have a macOS X.9 or later version, then you can easily install Hogwasher. Installation is the same as most Apple applications. Simply download the Hogwasher installer from the Asar website, Open the .dmg file (installer), and then move the downloaded file to your applications folder.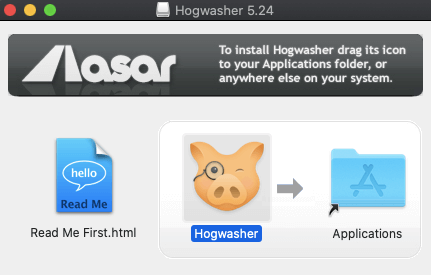 Configuration
Once you're in the Hogwasher app, the first thing you need to do is configure your server settings. Enter the necessary information that comes from your Usenet service like the server name, port, allowable connections and authentication information (username & password).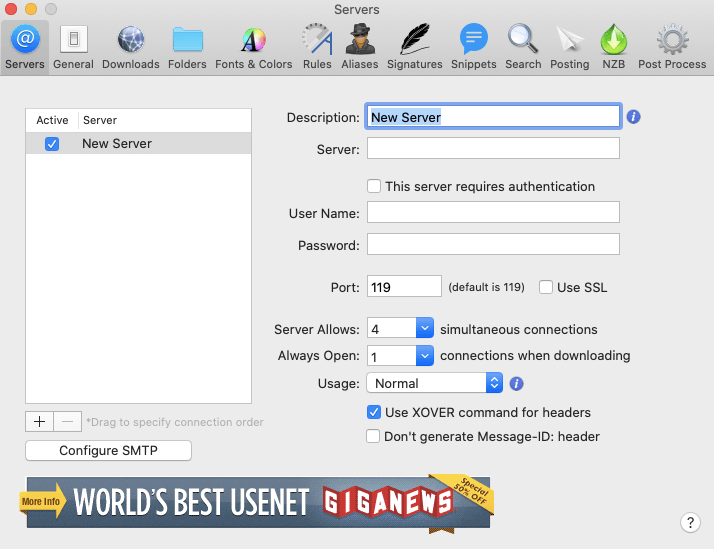 You can also customize the general setting on Hogwasher depending on your needs from identification markers, badge icons to alerts and notifications.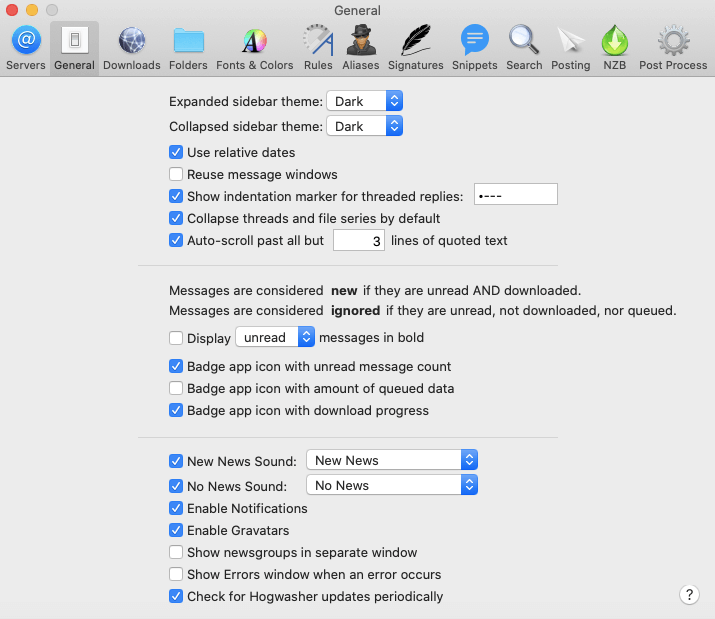 To be able to configure your searches, go to your search settings and make your needed changes on the search site url, download location or if you want to add or remove bookmarks.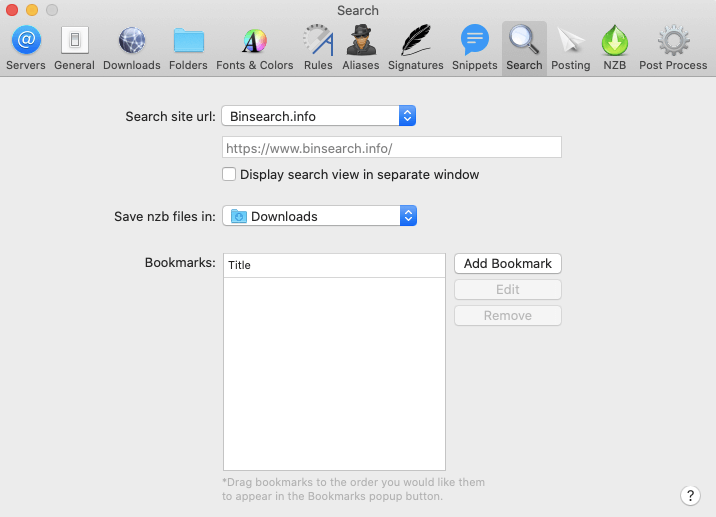 Ease of Use
Hogwasher has a very simple interface that even the most beginner of Usenet users can enjoy. It has a clean and modern look that is visually appealing and pleasing to look at. On your search tab, you also have the option to display a search view on a separate tab if you want to. You can configure this on your search settings. By default, the search site is set to Binsearch but you can also change this on your settings.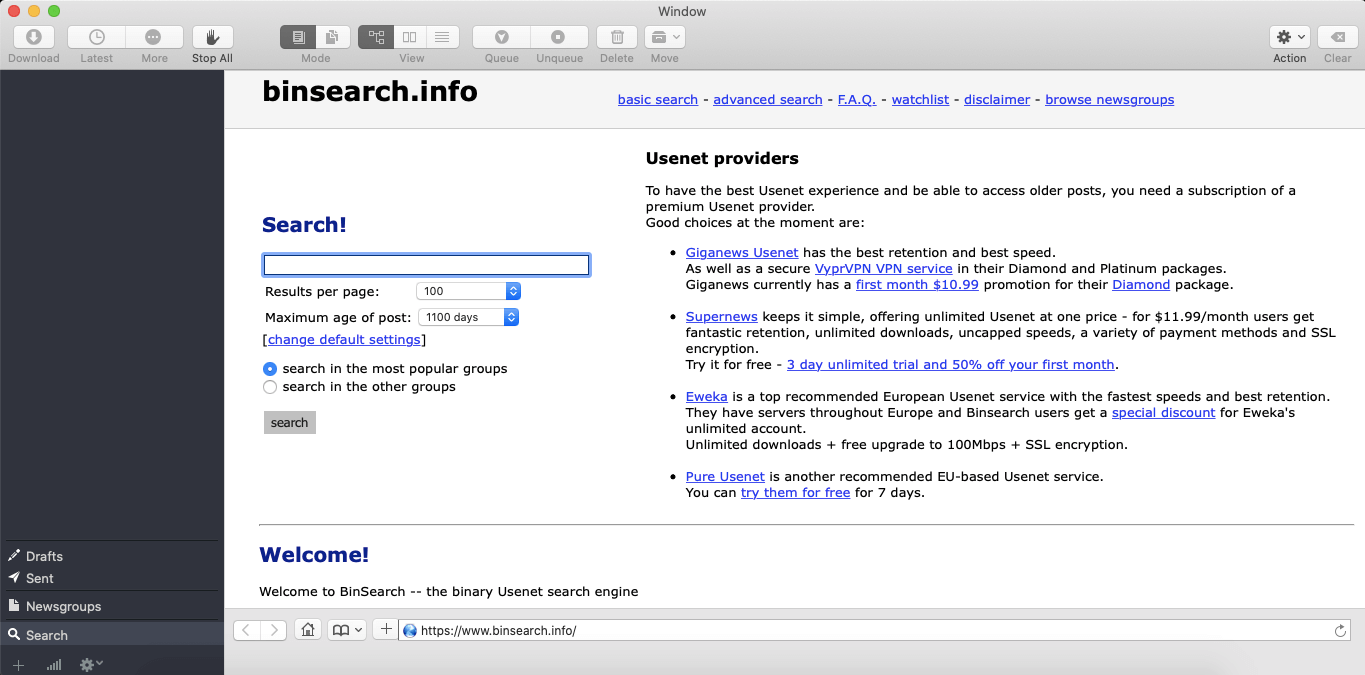 Drafts, sent items, newsgroups and search tabs are located at the bottom left part of the interface and you can easily move from one tab to another with just a click. Initially, downloading newsgroups from your chosen server may take a while depending on how fast your internet connection is and if the server is working properly. But once you are able to download, you can easily do a newsgroup search.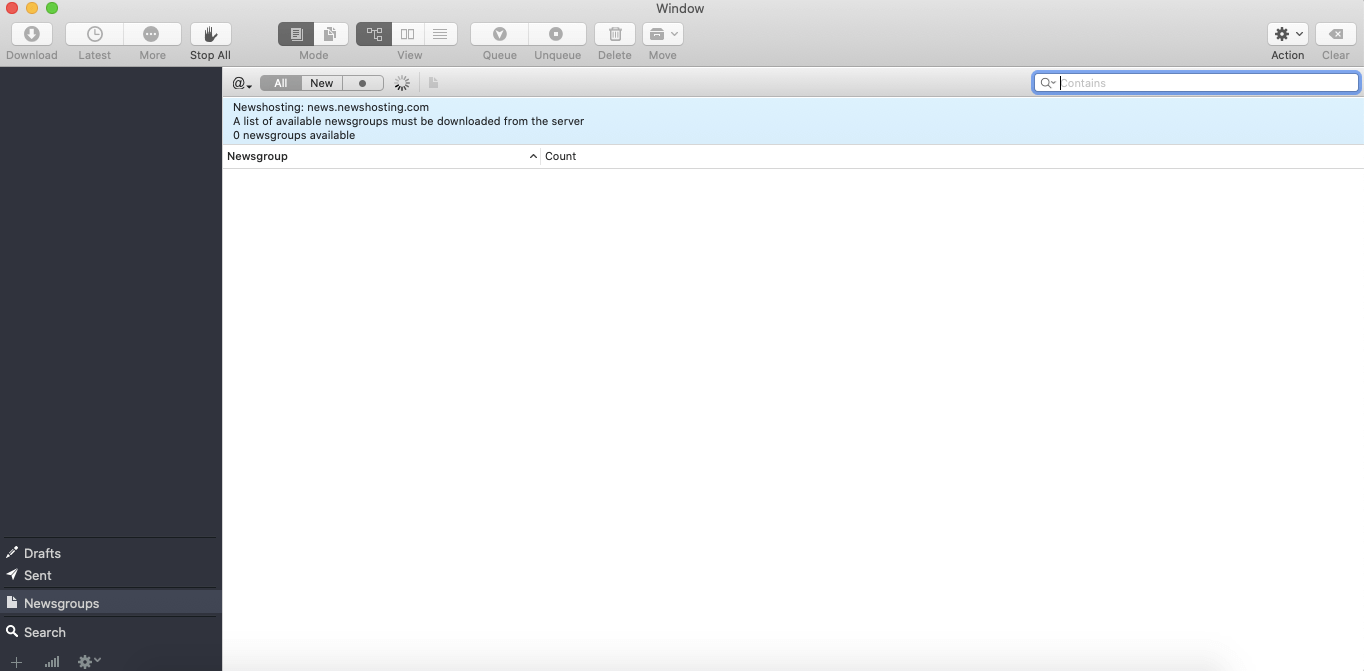 Once you've customized the settings according to how you want it, you can now enjoy the full features of Hogwasher including easily downloading files directly from NZB sites or from existing NZB files in your hard drive.

Summary
As far as newsreaders are concerned, Hogwasher can compete well with its competitors in the industry. However, it is an application that can only be used by Mac users and requires you to pay for the software. That being said, there are other newsreaders for Mac OS X that are free for use but mentioning this does not mean that Hogwasher is not worth its price. As mentioned, this newsreader has some decent features that, although standard, provides great user experience. We especially like how you can customize certain settings to suit your needs. If you are not a hundred percent sure if Hogwasher is right for you, you can try it out for free for the first 7 days.