Last Updated: Feb 23, 2021
Newstap is a Usenet newsreader designed to run on Apple devices such as iPhones, iPod Touch, and iPad. It is able to read headers but is not capable of downloading NZB files.
Newstap is a paid Usenet newsreader that allows Apple device users to subscribe to, manage, and read newsgroups. Newstap also has a free lite version available in the Apple App Store that enables you to test out its features before purchasing the paid application. However, the lite version has certain limitations. While the paid app supports multiple servers, the lite version can only read two newsgroups simultaneously. The lite version also shows some ads and has no sync feature available.
Features
Newstap is one of the few existing newsreader applications for Apple devices. While the lite version has limited features, the paid version has some pretty good functions that would appeal to a lot of iPhone, iPad and iPod Touch users.
General Features
As mentioned previously, the paid version of Newstap supports multiple servers simultaneously. And since it can be used on Apple mobile devices, the application can also be set to portrait or landscape mode. The look of your interface would also depend on the device you are using, whether it is a slim iPhone or a wide iPad.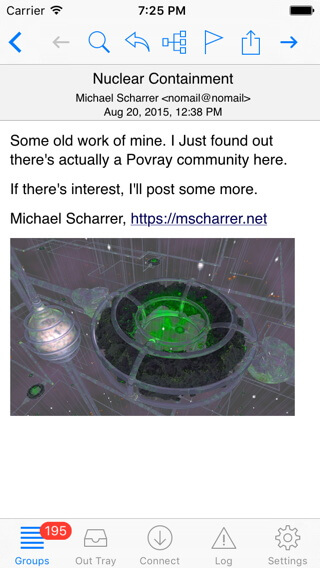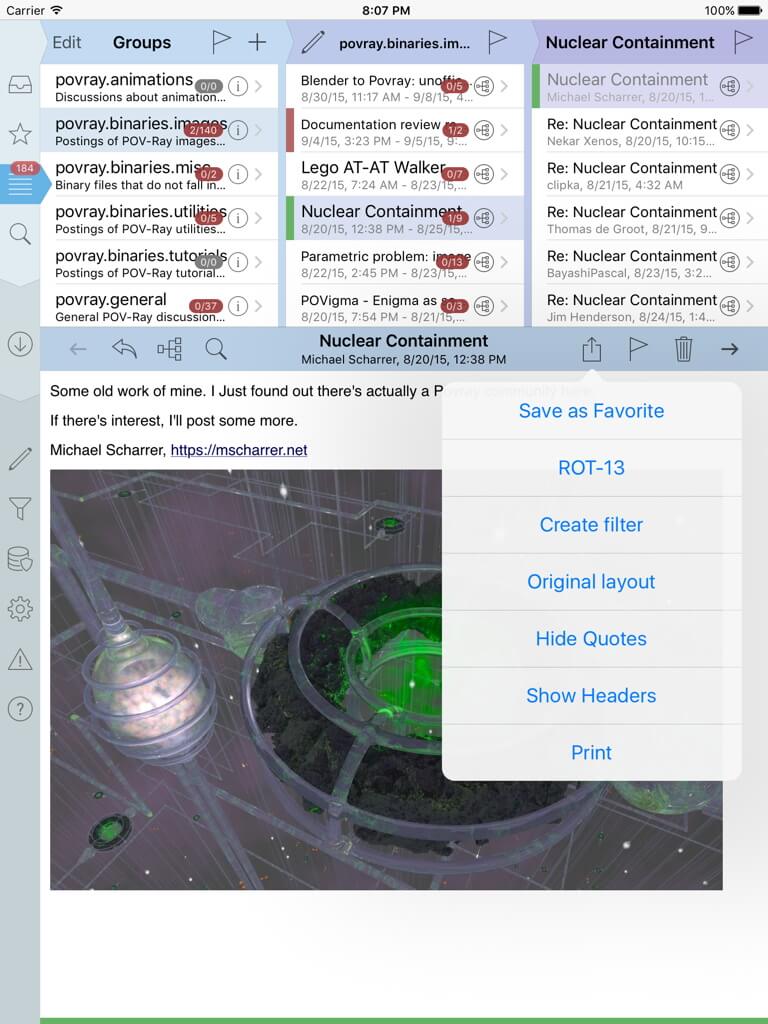 Newstap was only designed to read newsgroups and not download any NZB files. However, it supports binary groups so you can view photos and even add pictures to a photo album. Articles can also be saved as favorites and you can navigate through articles through a thread tree or with just one flick of a finger and these threads can be grouped into folders.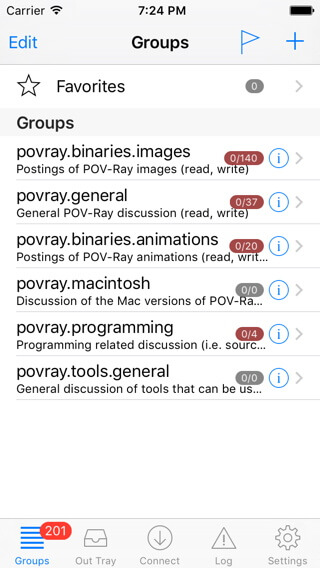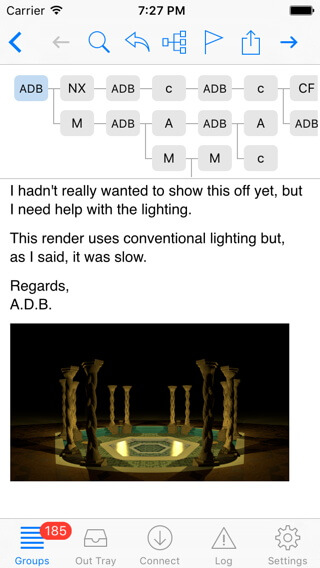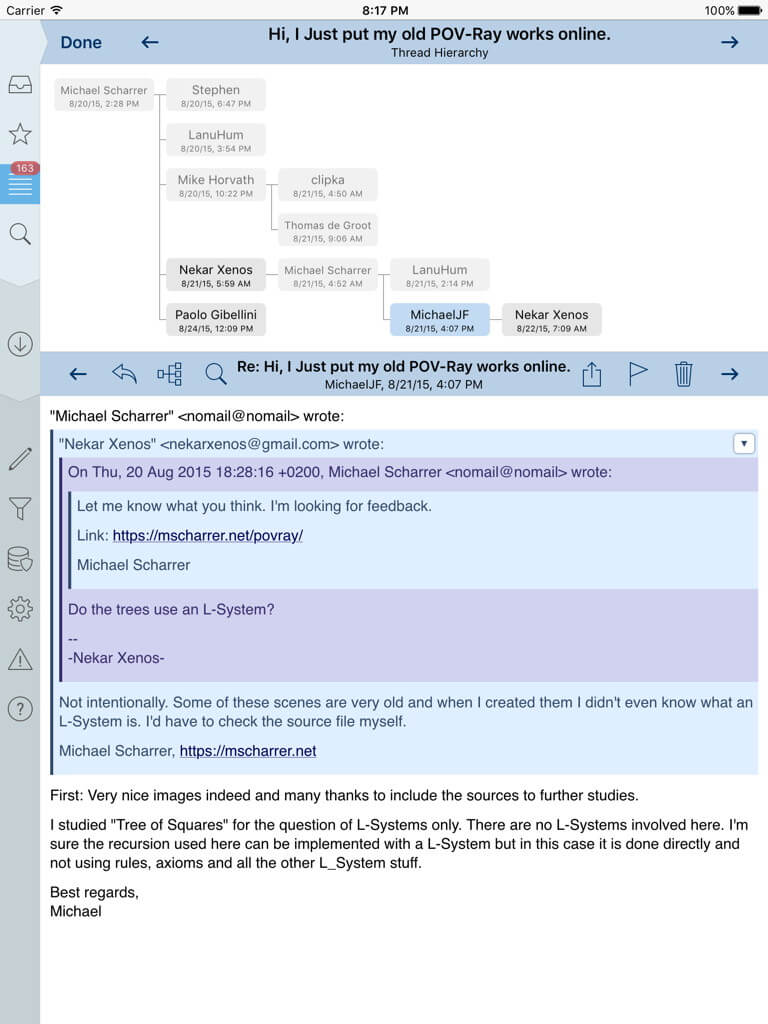 Other features of Newstap include:
Offline usage
Color-coded quotes
Safari and iCab mobile compatibility for hyperlinks
Hiding of read articles and quotes
Filters for automatic marking of read articles
Read status syncing with other newsreaders via SFTP, WebDAV and Dropbox.
Family sharing enabled (up to 6 users)
Security
Similar to other newsreaders, you should use an SSL port to keep your anonymity when using Newstap. You can configure this by supplying the correct details on your server settings information and choosing the correct SSL port that applies to your Usenet provider. You should consider subscribing to one of thetop Usenet providers in the industry to make sure that you are getting the best possible service.
Pricing
Newstap costs $3.99 to download. You can visit the Mac App store to install the software.
When you search for Newstap on the said app store, the Newstap Lite version will also appear. You can download this free, lite version first to see if this mobile newsreader is right for you.
Usage Information
As a basic newsreader not capable of downloading files, Newstap is a decent choice, especially as an app for mobile devices. It has a simple and clean-looking interface which can easily be navigated through by anyone. If you are a veteran Usenet user, Newstap will appeal to you for its easy installation and configuration and the convenience of being able to read newsgroups using your phone. However, remember that this app is only for Apple mobile devices.
Installation
If you are an Apple mobile device user, go to your App Store and search for Newstap to be able to install this newsreader. You can also go to the Newstap website and read all the information you need regarding this mobile Usenet client and click on the download link when you already want to install the app.
Configuration
Once you've installed Newstap, configure your account settings properly. Provide the correct server details as provided by your chosen Usenet service and set it to an SSL-enabled port. Fill out the name and password field only if necessary. You must leave these fields empty if your server does not require any authentication information.
You can also configure your connection settings per server and select which functions you would like to activate.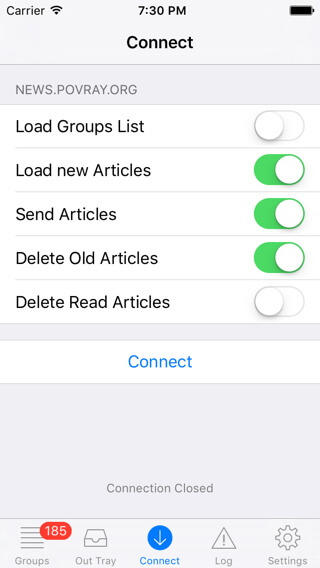 Ease of Use
As a mobile Usenet newsreader, Newstap is easy to use and has an interface that can be pleasantly experienced by any Usenet user. You can search through multiple servers and newsgroups simultaneously and navigate through articles and threads easily.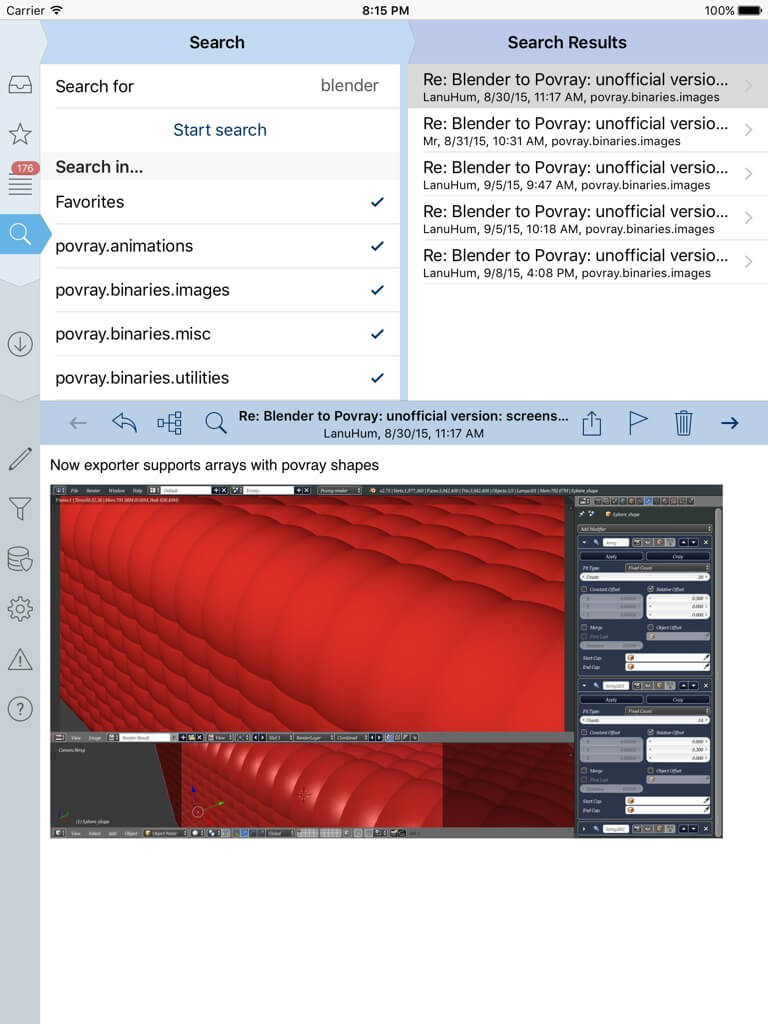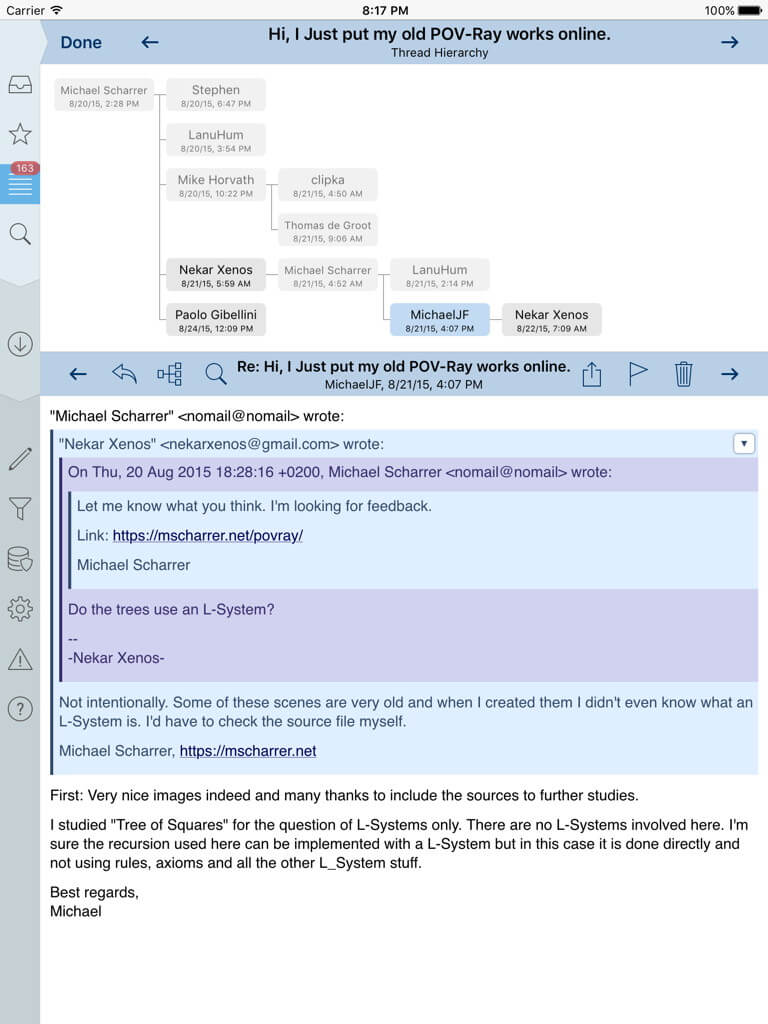 Newstap also enables users to view image files and export via various viewing options like cloud storage, device photo album, or even just to show the file in full screen.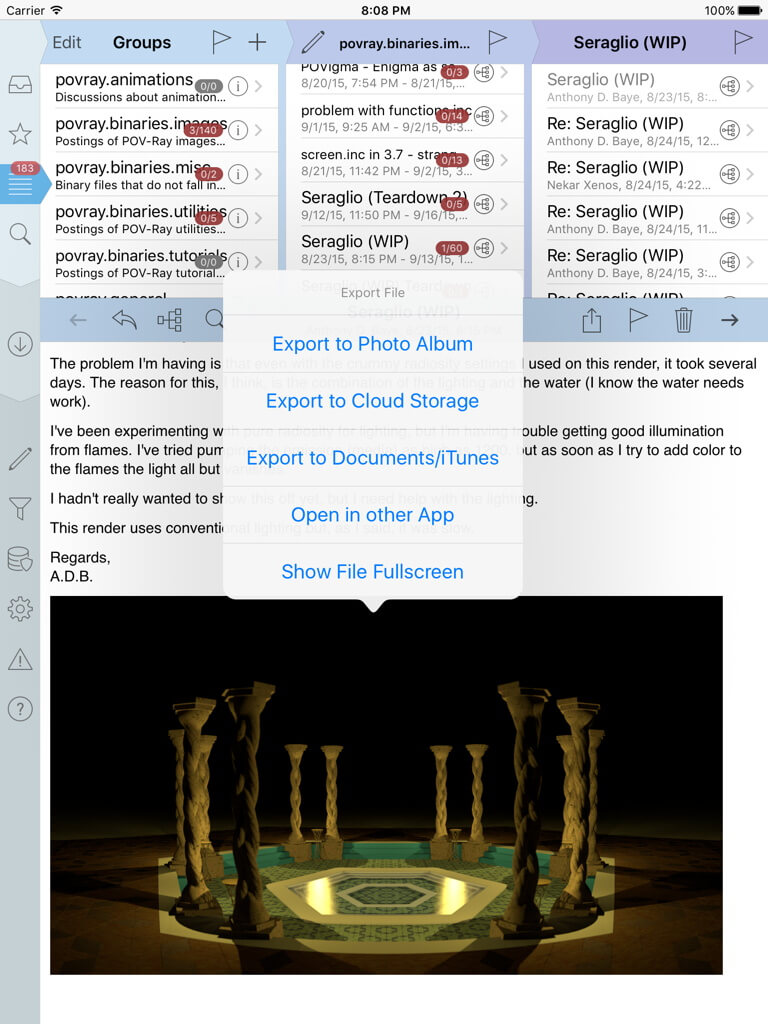 Summary
Newstap definitely stands out among other newsreaders in the industry since it is mainly a Usenet client designed specifically for iPhone, iPad and iPod Touch. As a mobile application, it has some pretty good features, especially in terms of the basic functions of a newsreader. However, this application cannot function as an NZB downloader. It basically just searches, manages, and reads newsgroups. If you are looking for a full-featured Usenet client, there are others in our list of top newsreaders that may suit your needs. Nonetheless, for a basic mobile newsreader application, Newstap is worth considering.