Last Updated: Feb 19, 2021
NZBReader is a web-based tool that users can use to download NZB files from Usenet. It is compatible on multiple devices including personal computers, tablets and mobile phones.
If you're looking for a powerful web tool that allows you to download NZB files from Usenet, then NZBReader may just be the one you are looking for.
NZBReader is capable of downloading .NZB files with the use of its drag-and-drop system that can be found on their website. It is very convenient and easy to use that even the most beginner of users will have no problems figuring out how to use the program. And since it is a web-based tool, it runs in the background and does not consume a lot of capacity from your device regardless if you are using your computer, tablet or mobile phone.
You would simply need to get .nzb files from your favorite NZB site, browse for that file on your device and NZBReader will automatically download the NZB file for you.
Features
NZBReader's main feature is its easy interface. It has an intuitive interface that initiates NZB file downloading as soon as you drop the files on its platform.
Security
Aside from its interface, NZBReader is also safe and secure to use. It uses a modern encryption technology that secures data transfer from Usenet to a client. They do not keep track or log any user activity and their encryption technology also applies to browsing and payment processes.
Speed & Connection
NZBReader also provides unlimited download traffic for its premium users. Since they run a worldwide server infrastructure, they have 99% uptime and extended bandwidth. However, please be reminded that the speed of your download is also dependent on how fast your internet connection is.
Pricing
NZBReader has three premium packages that covers SSL encryption, unlimited download traffic and premium bandwidth:
1 month - $14.95
3 months - $39.95
1 year - $99.95
Special Pricing
Currently, NZBReader has a Winter Sale that provides discounted rates across all their packages.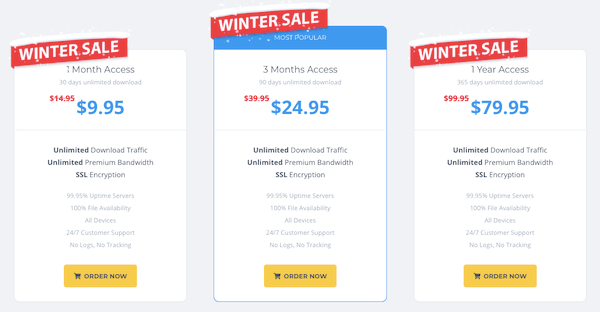 Usage Information
What makes this NZB downloader appealing is its simplicity and how easy it is to use. It is pretty much straightforward and requires almost zero technical skills for users to enjoy. Both new users and veteran Usenet downloaders will be able to fully enjoy secure and easy downloading by subscribing to a premium package.
Installation
Since NZBReader is a web tool, it requires no installation process. There is no installer needed!
Configuration
Unlike other newsreaders and NZB downloaders which you would have to configure certain settings to be able to use them, NZBReader is like a plug-and-play program. Once you have a premium account, simply look for the .nzb file from your device and start downloading.

Ease of Use
As mentioned, the main selling point of NZBReader is its ease of use. No frills and no fuss. The NZBReader interface intuitively and automatically downloads your NZB files when you drop in the downloading box.
Upon testing, downloading is pretty fast and it also shows the status of your progress. Once done, it will generate the final file that you can use and enjoy.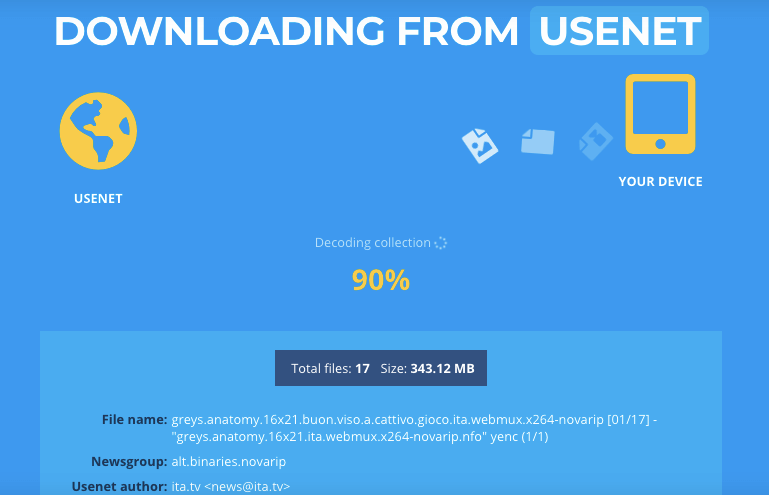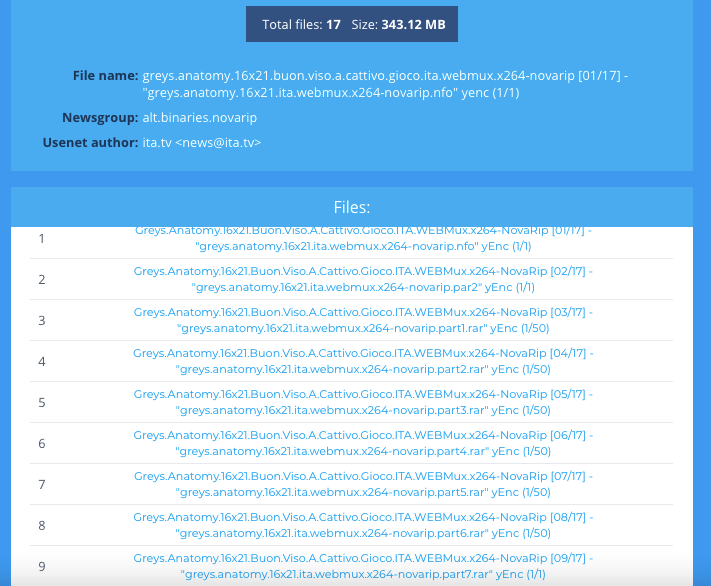 Summary
NZBReader is a good and effective tool for downloading NZB files from Usenet. What we particularly like about this program is, of course, its ease of use. Once you're one their website, it's pretty much self-explanatory. You will be greeted with their drag-and-drop box which is where you can place files that you got from your favorite NZB site. However, this is not a free software. You would need to either purchase a package on a 1 month, 3 month or annual basis for you to be able to enjoy the perks of this convenient downloader. That being said, while it will cost you a little bit more to download NZB files, we think it is worth it for the convenience, security and speed that NZBReader providers. The only probable downside of NZBReader is that they do not offer any free trials. But other than that, it really is a great tool that all types of users can enjoy.