Last Updated: Feb 23, 2021
Sick Beard is a personal video recorder (PVR) that searches and manages video files from Usenet and BitTorrent (limited).
Sick Beard is a smart and intelligent server site application that monitors for new video releases from Usenet and Torrent.
You can pre-define the files you want to download, and if it's already available, it can automatically be added to your library. Sick Beard tells you when new releases or episodes will be updated, and categorizes it if it is an active or discontinued series.
Sick Beard doesn't download the video contents or the actual shows. It only downloads the NZB or torrent files and directs it to your downloading program of choice.
Sick Beard manages the new video contents and acts as a medium for your Usenet search provider. It renames and sorts the file and sticks it in the final destination you want.
Features
General Features
Sick Beard supports Usenet and (limited) torrent search providers;
Supports a wide range of Usenet sites like NZBs .org, NZBMatrix, NZBs'R'Us, Newzbin, NZB .su, Womble's Index, and more.
Sick Beard helps you to identify the missing episodes and automatically downloads them;
You can watch for a better version and update to and from TV DVD/BluRay format;
Can generate metadata for your files;
Special and double episodes are supported;
Security
Sick Beard doesn't mention any security features for its program. However, it uses HTTPS on its web page. There are also SSL fixes that can be configured for Python and GitHub users.
Pricing
While Sick Beard is free to use, its developers encourage donations to keep their software running and to support maintenance expenses. They accept donations via Paypal.
Usage Information
Sick Beard is written in Python. Therefore, any device that has python installed can run this program.
Installation
For Windows installer:
Download the latest or the most compatible installer for your device here.
Once downloaded, extract by double-clicking the file, and run the .exe file like the photo shown below: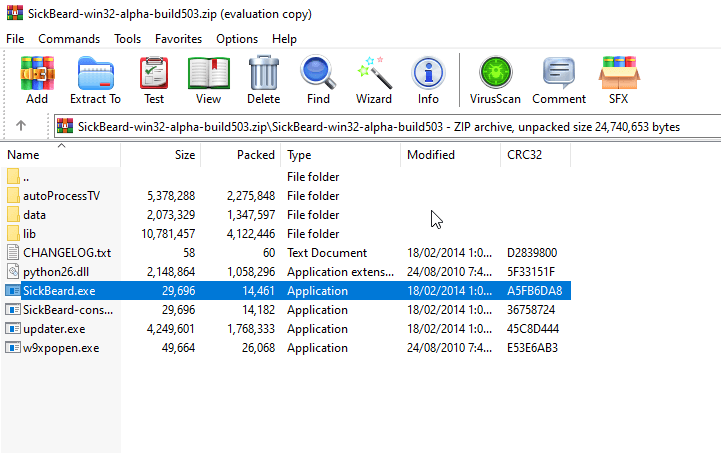 The program will now open the Sickbeard web browser/web page via local host. It can also run in the background while the browser is closed.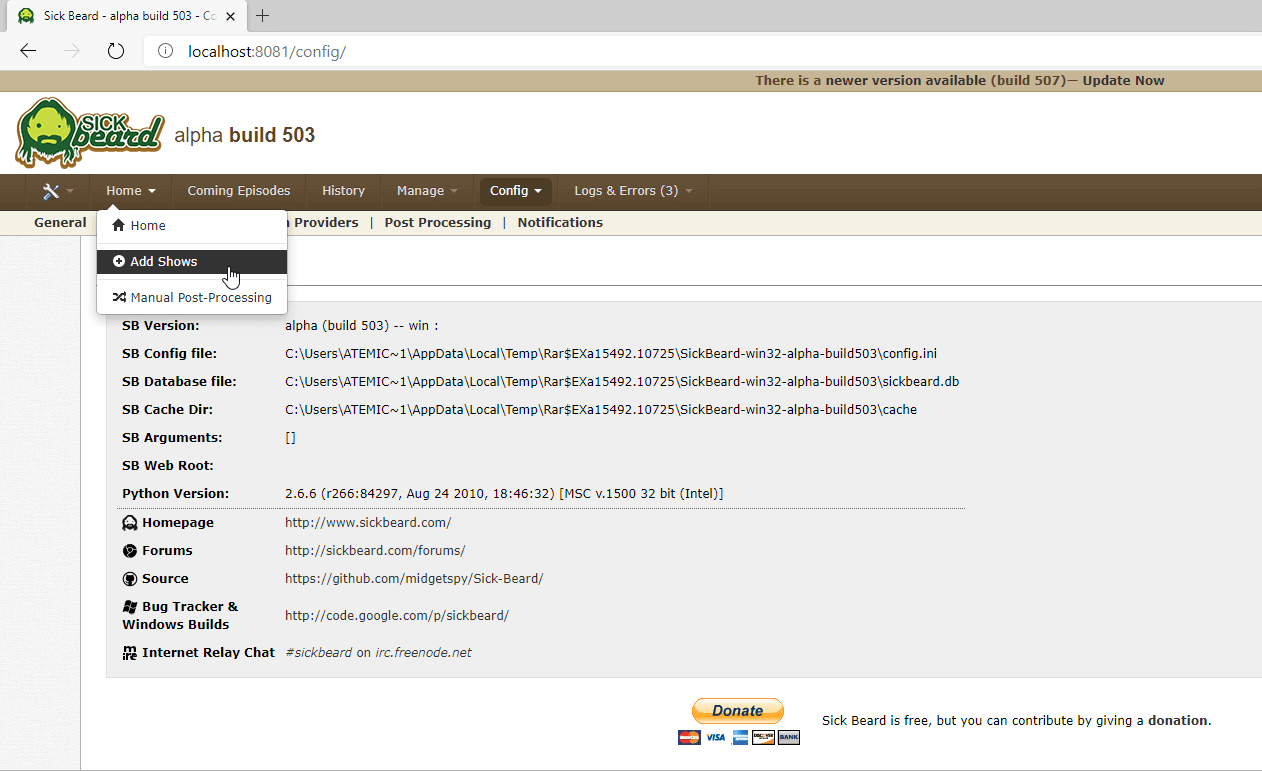 Bookmark the webpage so you will not have to re-run the .exe to access the site.
For Linux/ OS X (instructions are from the website) Download the Sick Beard source and execute it directly with Python.
Install Python (2.5, 2.6, or 2.7)
Install Cheetah
Use your package manager: _sudo apt-get install python-cheetah
_Or install from source:
tar -zxvf Cheetah-2.4.4.tar.gz
cd Cheetah-2.4.4
sudo python setup.py install
Retrieve the Sick Beard source
If you have git installed (use "git –version" to check):
git clone git://github.com/midgetspy/Sick-Beard.git my-sickbeard-install
If not:
Start Sick Beard
cd my-sickbeard-install
python SickBeard.py
Configuration
To configure your server information, go to the 'Config' menu tab, and click 'General'. You can also check and configure your search provider under the same menu tab.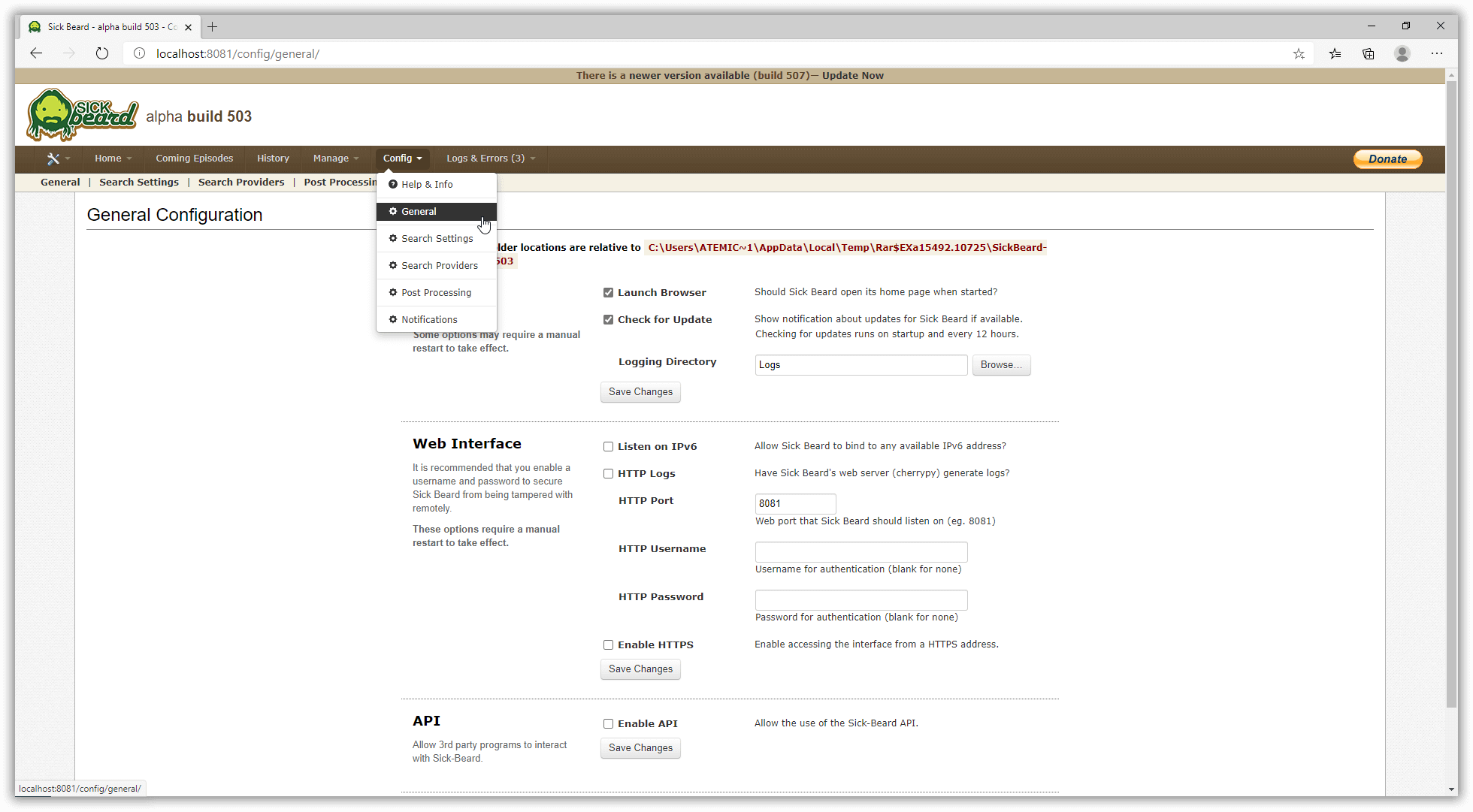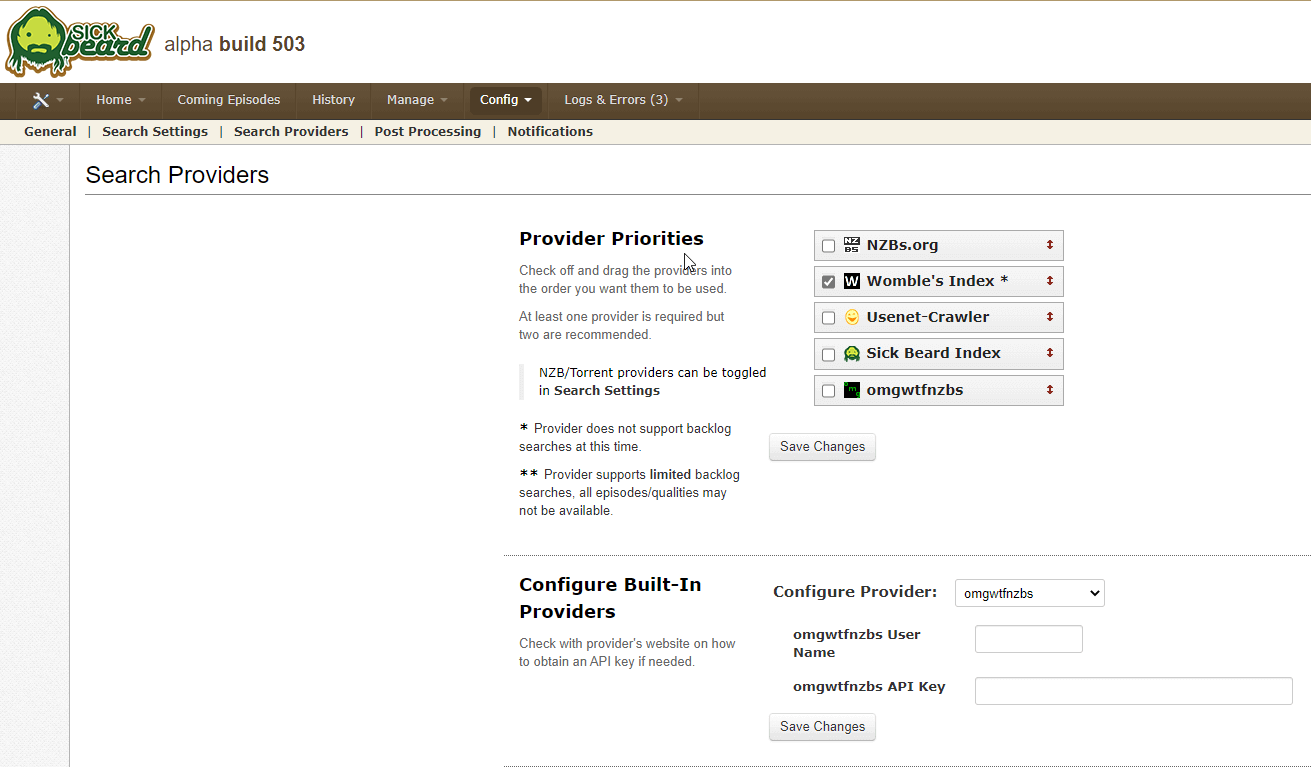 Usenet users: If you use SABnzbd or NZBGet, your downloads will automatically send to your download client. If you use another client, you can change the settings in a "black hole" folder or "watch folder".
Torrent users: Downloaded torrents will be placed under the "watch folder".
Ease of Use
Sick Beard uses simple technical terms on its webpage. There are also limited options and tools to choose from, and they have straightforward terms so you will not be confused about its function.
To add shows, Go to Home > Add Shows, and type the show you want to add. There, you will be asked to configure some settings and select a download location.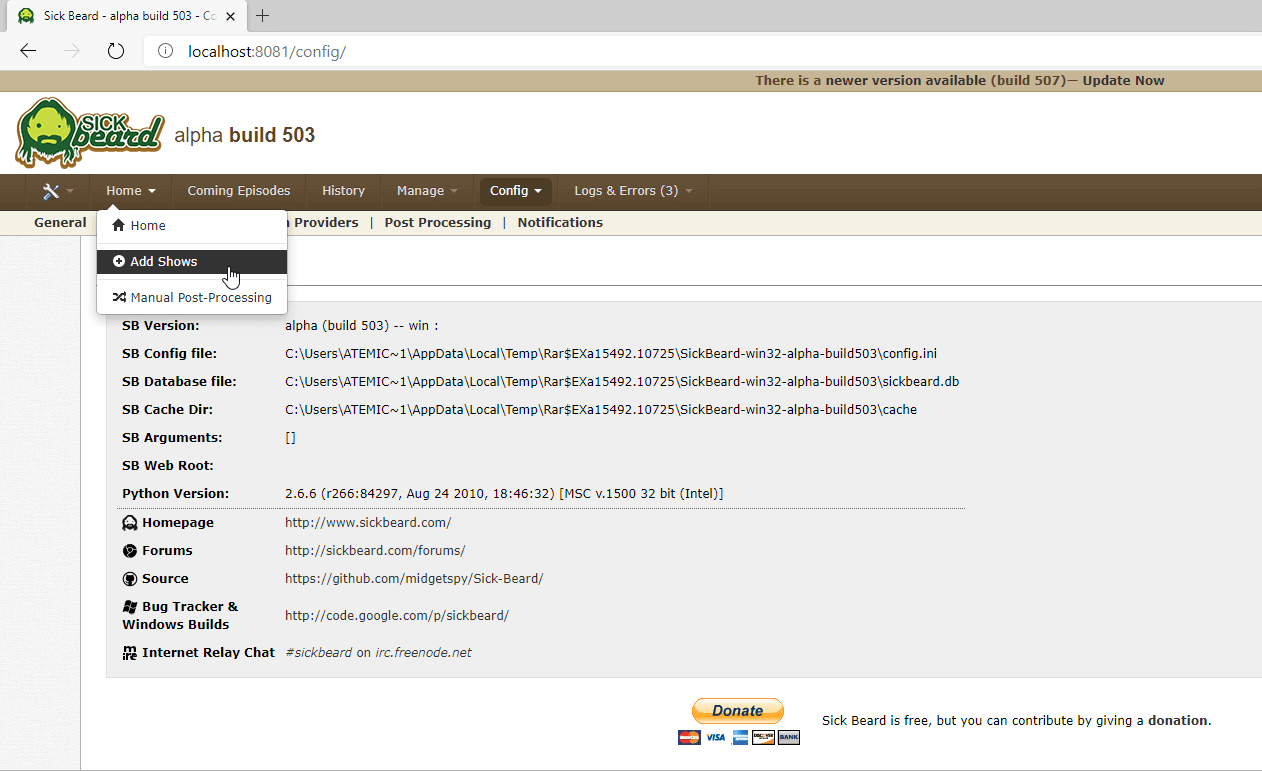 After you finish downloading the video contents you've just added, you can shut down the web browser by clicking the shutdown link on the left menu of the site.
Summary
Sick Beard is easy to install. All you have to do is to unzip the downloaded file and the Sick Beard web page will automatically open. This video manager is free to download and keeps your library up to date on new releases. While it provides multiple functions and automated features that save time, Sick Beard has not been updated since 2014. They also have limited torrent capabilities.
Overall, we think Sick Beard is a decent program to manage your video content downloads and to get a complete and appropriate file format you wanted.