Last Updated: Feb 22, 2021
Unzbin is a newsreader that is based on the Dot Net platform. While it is an outdated newsreader, it still has features that provide convenience to users.
Unzbin is one of the outdated newsreaders we have reviewed. But even so, they have a platform similar to uTorrent downloader. Their program is written specifically to support NZB files' extraction and download. It supports yEnc, UU-encoding, and base64 to properly transmit the binaries from Usenet.
Unzbin is lightweight and easy-to-use. It is free to use and is easy to install. The program can be installed on 32 and 64-bit machines running with WindowsXP, WindowsVista, Windows7, and higher versions.
NOTE:
While this newsreader still works well, no updates have been made on Unzbin since 2015.
Features
General Features
Unzbin has a smart download scheduler for the files you want to download periodically. It also verifies and detects potentially harmful content before downloading, and automatically repairs missing and damaged files. Once the file has been downloaded, Unzbin can also automatically unpack or extract RAR and PAR files to any folder you like.
Unzbin supports multiple and secured server connections. You can configure these settings on the server settings of the application. You can also enable/disable each individual server.
Unzbin's RSS feeds are updated in minutes, and if the program is done downloading your files, it has an automatic shutdown feature.
Security
Unzbin supports SSL connections. You can configure this setting on the server settings of the application.
Control Menu > Server > SSL options
Pricing
Unzbin is FREE to use.
Usage Information
Installation
As mentioned, Unzbin is very easy to install. It didn't take a lot of steps to install it. All you have to do is to run the downloaded file and click install.
For this review, we used version 1.8 of Unzbin that we found on the SourceForge website.
1.The first step is to allow changes in your computer and Install the Set-up Wizard to start the installation.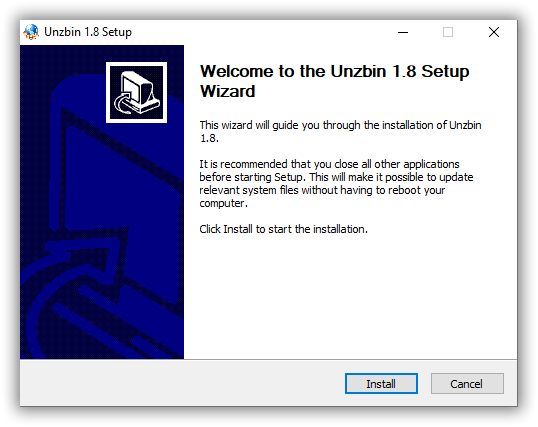 2.Tick the Run Unzbin 1.8 box and click Finish.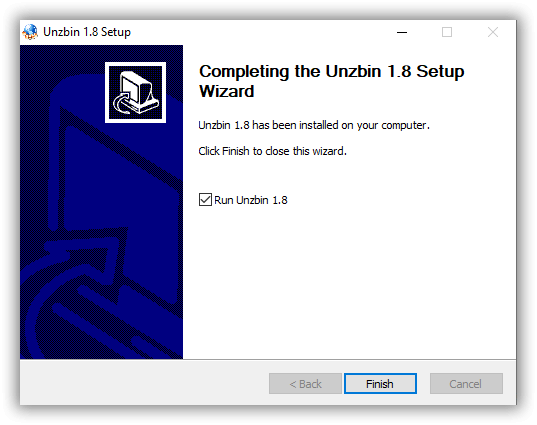 3.Windows Feature will pop-up and it will look like this. Click Download and install this feature option.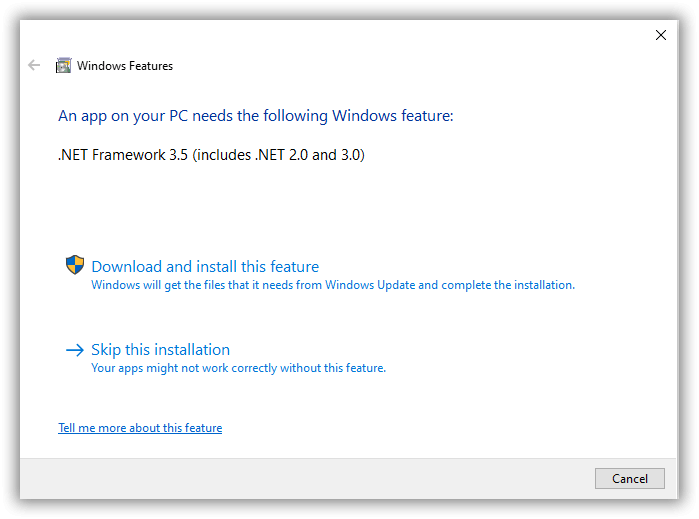 4.It will now start downloading the required files.

5.Once installed, a pop-up tab will show up, and it will look like this.

Unzbin only works on a Windows operating system. For alternative newsreader options for Windows, Mac, and Linux, we have a table of newsreaders that you can explore.
Configuration
While other newsreaders start on the application's settings for server configuration, Unzbin does not. Upon installation you would need to go through your menu and click on the connect tab to access the server settings. There you can enter the necessary information for you to be able to use Unzbin and access Usenet.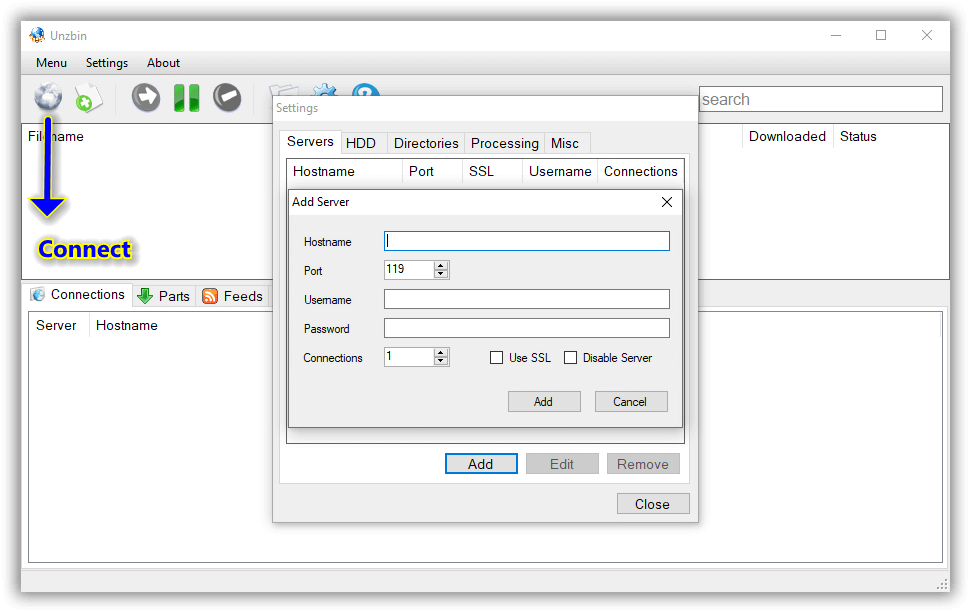 Connect >Servers >Add
Menu> Connect> Servers> Add
Ease of Use
We find Unzbin easy to install and use. There are limited options in the application so you wouldn't get confused with their functions. The application is straightforward and its icons are easy to distinguish. Torrent users might find its interface familiar and would spend less time learning how to use the application.
In addition, the directories settings lets you customize your save location for the extracted RAR files.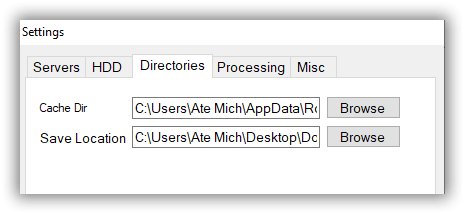 Unfortunately, what is missing is their support section. Most of the information on the software is available on the SourceForge page, and not on its official website. They also do not provide any email information where users can send their concerns to.
Summary
Unzbin is a newsreader/ NZBdownloader that consumes minimal space on your Windows device. It is similar to a uTorrent downloader in terms of its interface and a few of its useful functions. Beginners won't have any problems installing and navigating the application.
The downside of this program is that it has not been updated since 2014. Binaries found on the program are outdated and Unzbin has little to no support for its customers.