SnelNL
Last Updated: Feb 15, 2021
SnelNL offers different levels of Usenet access with unlimited downloads and a free newsreader.
SnelNL is a Dutch provider that has competitive prices and features that would suit the needs of its users. They offer fast Usenet access with unlimited downloads, secure connections, a free download software which also allows you to stream as you download files.
Pricing
They have 3 straightforward plans that include SSL encryption, unlimited downloads and their free newsreader. They only vary in speed. Subscription can be done monthly, quarterly, semi annually or annually with the choice for auto renewal for some of their payment options. You get discounts from a longer term of service.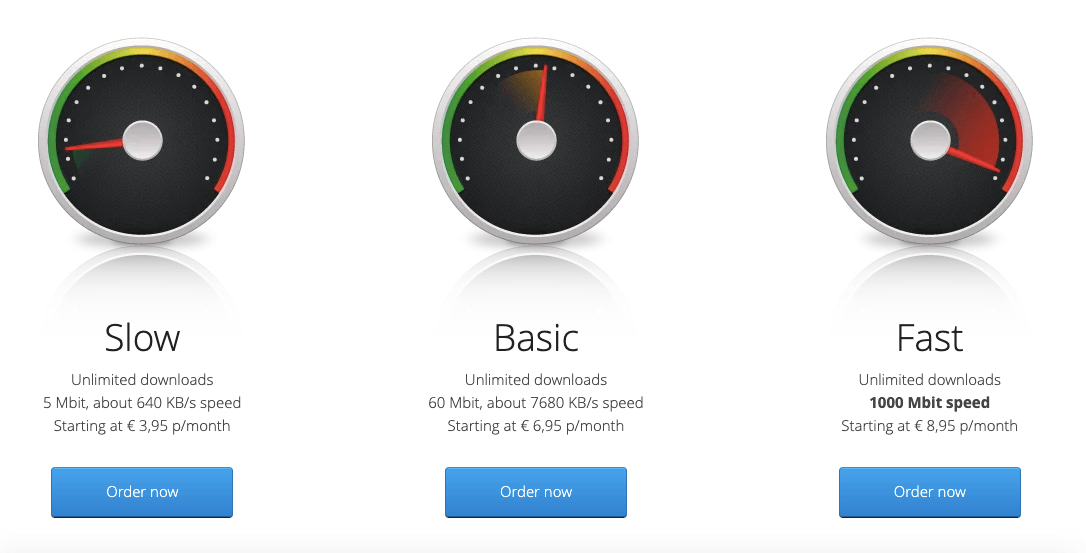 | Plan | Speed | Monthly | Quarterly | Semi-Annual | Annual |
| --- | --- | --- | --- | --- | --- |
| Slow | 5 Mbit | €4.95 | €13.95 | €27.00 | €47.40 |
| Basic | 60 Mbit | €7.95 | €22.95 | €45.00 | €83.40 |
| Fast | 1000 Mbit | €9.95 | €28.95 | €57.00 | €107.40 |
Retention
SnelNL has more than 1500 days of retention.
Free Trial
SnelNL gives users the chance to test out their service with a 3-day free trial period. You can test out any of the three different subscriptions available. If you want to transition your account from free to paid, you may click on the extend button on your account page or SnelNL's product page.
Special Offers
The provider currently has no special offers available, but they do provide discounts across their plans when you avail of a longer term. The longer the term, the bigger the discount. You can try out their free trial program to decide how long you want to avail of their service.
Payment Options
SnelNL accepts credit cards, iDeal, Bancontact, PaySafeCard, Sofort, Paypal, bank transfer and Bitcoin as payment options.
Configuration Information
Their newsreader does not require users to configure anything. SnelNL sets it up for you automatically.
Speed Test
While SnelNL is known for their free newsreader and streaming capabilities as a big selling feature, their Usenet service also tests well for speed. Your download speed will depend on the plan you select and will only be limited by fast your internet connection is.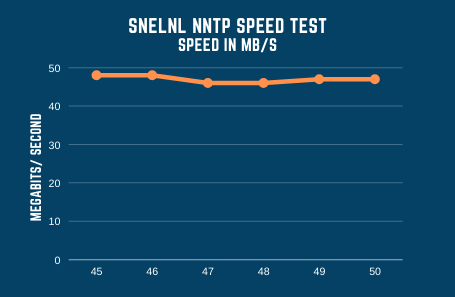 Privacy
SnelNL includes SSL encryption as part of their Usenet service, which gives users a safe and secure Usenet experience.
SnelNL collects personal information like name, address, email address and credit card number. They also monitor and collect your IP address, computer settings or most recently visited URL. These information help in maintaining accounts and improving their service.
While they collect and monitor some information, they do not share them with others except for third-party processors or if required by law.
Customer Service
You may reach SnelNL through a contact form available on their website or their live chat support. You may also email them at support@snelnl.com.
Address:
SecureStream B.V.
E-commerce Park Vredenberg
Willemstad, Curacao
Additional Products
As mentioned, SnelNL has a streaming newsreader which allows users to play files while they're downloading. You do not need a subscription with SnelNL to use this software. It is completely free and can be used with any Usenet provider.
Summary
SnelNL offers decent Usenet subscriptions to go well with their easy-to-use and convenient newsreader. While their retention rate is not amazing, they are still adequate for most users. Regarding speed, their plans provide a decent amount of speed for unlimited downloads. One significant thing to remember about SneNL is that their streaming newsreader works with other Usenet providers since it's a free download. You may pair this with services that don't have a newsreader or providers whose newsreader inclusion may not be that easy to use.