Supernews
Last Updated: Feb 09, 2021
Supernews is a well-known Usenet provider that offers reliable service to their customers.
Having been in the industry for quite some time now, Supernews provides competent and reliable service to its consumers. Although they may not be outstanding in terms of what you get with their subscription if you compare them to other providers or the variety of their plans, Supernews still competes well with most Usenet services when it comes to their pricing and basic features.
Pricing
Supernews has one straightforward plan. With one package that can be availed either monthly or yearly plan, customers may have an easier time deciding to subscribe. Both their monthly and yearly plans come with unlimited speed, unlimited Usenet access, 30 SSL connections and over 3 years of binary retention with 100% article completion rate.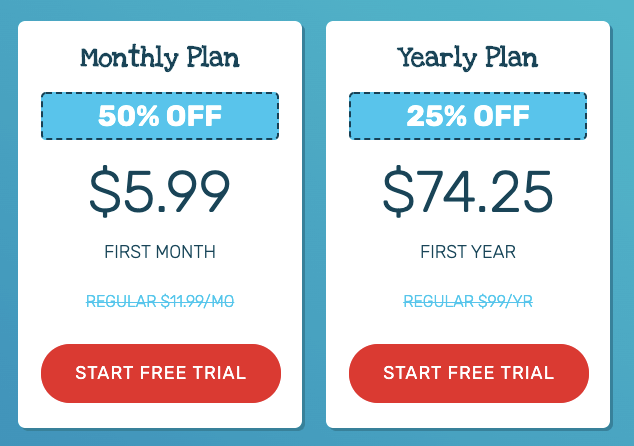 | Period | Price | Connections | Speed |
| --- | --- | --- | --- |
| Monthly | $11.99/mo | 30 | Unlimited |
| Annual | $99.00/yr | 30 | Unlimited |
Retention
Their retention updates day by day to give subscribers complete access. They have 3+ years of binary retention and 17+ years of text retention.
Free Trial
Supernews offers 3 days of free uncensored Usenet access with 10GB of usage on their NNTP servers. The free trial is only available to new customers. Once your 3-day trial is over, they will bill your credit card for the plan you chose during sign-up. If you don't want to be billed, make sure you cancel your account before you have completed the trial period. You can also transition from trial to full membership at any time.
Special Offers
Subscribers get a 50% and 25% discount for the first month or first year of subscription, respectively. For the monthly subscription, you pay only $5.99 for the first month and will then be charged $11.99 for the succeeding months. Yearly subscription is charged regularly at $99, but you will only pay $74.25 on your first year.
Payment Options
Supernews only accepts credit card payments (Visa, MasterCard, Discover & American Express).
Configuration Information
Once you sign up with Supernews, you will receive your username and password via email. You will need this to set up your selected newsreader. Along with your username and password, your newsreader will require a server name which you can set to news.supernews.com and set the authentication to "required". Use default port 119 or port 23 and 80 (NNTP only). We also recommend that you use an SSL port to protect your privacy.
Speed Test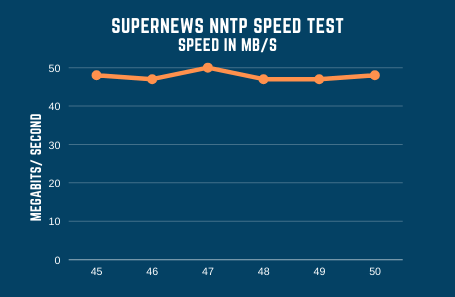 Supernews performs well in terms of speed. You download speed over Usenet will, however, depend on how fast your connection is with your internet service provider. But Supernews can max out most broadband connections and at no time do their service go very slow.
Privacy
Supernews includes SSL encrypted connections on their subscription plan, which protects the privacy of their customers over Usenet. They also do not sell or release information about their customers and do not monitor or record what newsgroups subscribers use or what articles they download.
The information they have will only be released if ordered by a court with appropriate jurisdiction.
Customer Service
Supernews has an excellent support team that customers can reach 24/7. While there is no direct email information or contact number available, you can reach them through the contact form found on their website. They also have a specific online form for technical and billing concerns.
Additional Products
This provider has no existing additional products currently.
Summary
Supernews has been in the Usenet industry for a long time and they have been providing good and reliable service. Their no-frills and simple plan makes it easier for consumers to decide if they want to avail of their service or not. Although some Usenet users may be looking for variety in terms of additional services, add-ons or multiple packages. But while they may not serve all types of consumers, Supernews still is a great Usenet access provider that gives its users fast and reliable service.