Usenet Express
Last Updated: Feb 15, 2021
Usenet Express has server farms both in the US and Europe which allows them to saturate subscriber connections whether their internet service provider allows 5 Mbps or 1000 Mbps. Each of their server farms all have access to deep retention spools in the US, giving users access to a lot of data over Usenet.
Pricing
Usenet Express has straightforward plans that all include 50 high-speed connections that can be upgradeable to 150, access to articles of 3000 days old, SSL encryption and a 30-day risk-free feature.
They have a single block plan for those in need of block access and an unlimited plan that can be availed on either a monthly, semi-annual or yearly basis. All unlimited plans include free headers, free posting and header compression. VPN Account is also included in their unlimited plan and can be an add-on for their block access plan.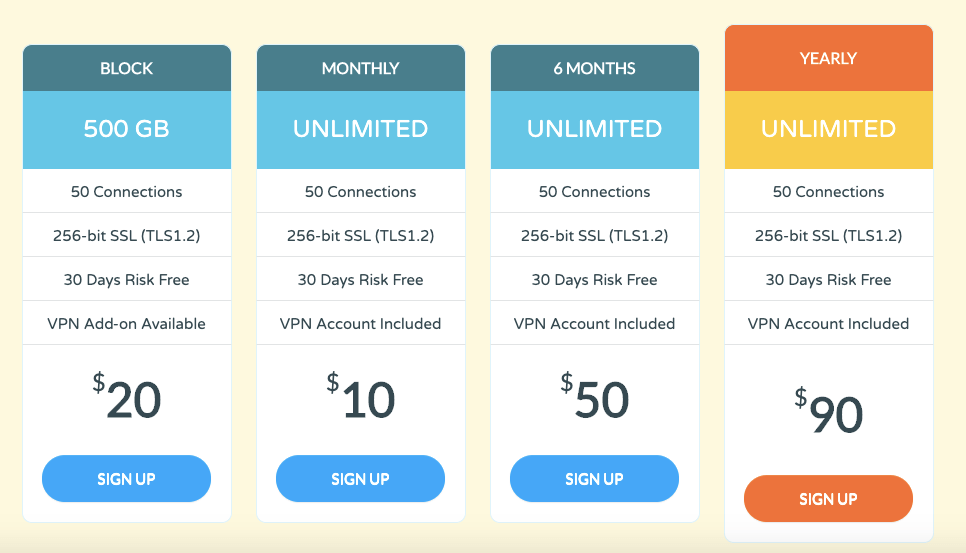 | Plan | Price |
| --- | --- |
| Monthly Unlimited | $10.00 |
| 6 Months Unlimited | $50.00 |
| Yearly Unlimited | $90.00 |
| Block | $20.00 |
Retention
Subscribers can find articles over 3000 days old when using Usenet Express. They also have a completion rate of 100%.
Free Trial
This provider does not have a free trial offering, but they do, however, have a 30-day risk-free feature which allows users to get their money back if they are unsatisfied with their first 30 days of Usenet Express service.
Special Offers
Usenet Express does not have any current special discounts or coupons available. You can check back with us for future promotions with this provider. You may also check the blog section of their website for updates on coupon codes and or special promotions.
Payment Options
Usenet Express currently accepts online payments via credit cards, PayPal and Bitcoin.
Configuration Information
Below is the connection information for Usenet Express:
US Hostname: news.usenetexpress.com
EU Hostname: news-eu.usenetexpress.com
Username: your given Usenet Express username
Password: your given Usenet Express password
Ports:

563 or 443 for SSL (TLS 1.0+)
564 for old SSL clients (SSLv2)
119, 23, or 80 without SSL
It is recommended that subscribers only use SSL connections.
Speed Test
This provider does not limit download speeds in any capacity. You will be able to access Usenet at the same speed available that your ISP allows since download speeds heavily depend on the size of your connection and the path between Usenet Express servers and you.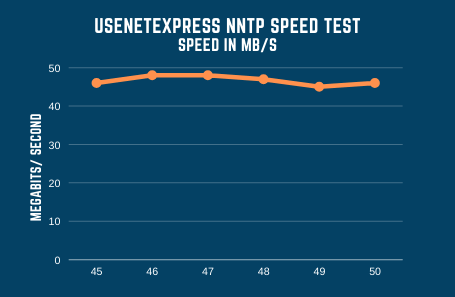 Privacy
Usenet Express uses a 2048-bit SSL encryption for their connections to provide the most secure connection in the industry. Since they run their own server farms and don't resell, there isn't any 3rd party that can log your usage. They also have a zero-logging policy on the news you read from the beginning of your subscription.
Customer Service
They have a technical support team available 24/7 to help with any technical issues subscribers may experience. You may contact their staff via email at support@usenetexpress.com. For billing concerns, email them at billing@usenetexpress.com. Their billing support is only available during business hours (9AM to 5PM) on weekdays.
Address:
Express Network Group, LLC
411 Walnut Street
Suite 11680
Green Cove Springs, FL 32043
USA
US tel: +1.904.531.3120
Additional Products
One feature that Usenet Express has that is not available with all providers is the inclusion of a VPN account in their unlimited plans. This VPN account can also be an added feature with their block plan.
Summary
Usenet Express provides a lot of information regarding Usenet and their own service on their website. This provider offers good support both to their existing subscribers and possible new customers with the amount of material they have on their FAQs and support page. They even have a guide's section on their site to assist users on setting up several Usenet client software.
While their plans are pretty standard and easy to grasp, their pricing could be better. Some of our top providers are able to provide the same level of service for a lower price. But although Usenet Express may not be the best or perfect provider there is, the company fairs well in most aspects of Usenet access. They are a reliable provider that competes well with others in the market.