Last Updated: Feb 22, 2021
GrabIt is a newsreader for Windows that searches and downloads content from Usenet news servers without having to download the headers.
From Schemes.com comes GrabIt; a full-featured Usenet newsreader created with the handling of binaries in mind. The developers promise that GrabIt can browse and search Usenet files without the hassle of downloading megabytes of headers. You can also import NZB files into the program.
If you are concerned with your privacy and anonymity, this Usenet client comes with SSL encryption support. It also has advanced error checking and exact pause/resume functions. Auto unpacking and repairing are built-in, and there are plenty of filters and options for displaying your search results to make narrowing down your search faster.
The newsreader is free, but for the optional integrated search engine, you will have to subscribe to the GrabIt Search, which will cost you around $2.49 per month, $6.99 per three months, or $24.99 annually.
Features
General Features
You can browse and search (with a paid subscription) Usenet content without having to download headers.
GrabIt automatically unpacks and repairs downloads when finished.
It can automatically shut down your PC after completing its job.
SSL encryption is supported.
It is a full-featured NZB file program.
They support multiple connections and servers.
They offer a lot of search options and filters to help you narrow the search down quickly.
Download status display on one screen (speed, remaining time, completion percentage, etc.)
Posting from inside the reader is supported.
Easy-to-use interface.
Incremental group updating
US and Europe server access.
Up to 99% and up to completion rate for paid accounts
GrabIt allows up to 8 connections for free users and up to 50 connections for paying users.
Security
GrabIt supports SSL connections to help you secure and make your browsing and downloading private.
Pricing
Using GrabIt is free. However, to upgrade your newsreader experience, you need to utilize the GrabIt Usenet search, which comes with a minimal fee.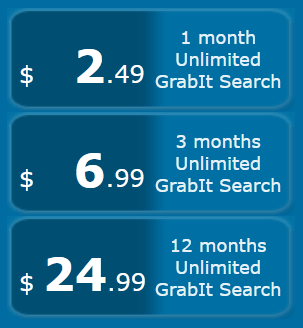 The paid accounts will help you increase your search results up to 10,000 for a single search, with the following features:
Completion rate of up to 99%
Unlimited access to GrabIt search features
50 simultaneous connections - This is one of the best features of GrabIt, as it can decode and download several articles at the same time.
Subscribing to GrabIt Search will cost you $2.49 per month, $6.99 per three months, and $24.99 annually.
GrabIt newsreader accepts payments through Paypal.
Usage Information
Installation
GrabIt newsreader is easy to install. All you have to do is to download the latest installer from its website and run the set-up program. The latest release of the installer for Windows is Grabit 1.7.5. Beta 3.
To install GrabIt, open the downloaded file and allow changes in your device.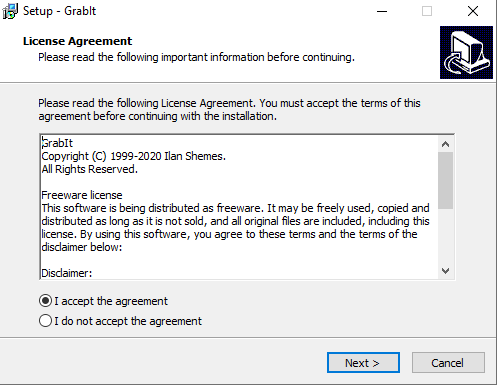 Next is to read and agree to the license of the software.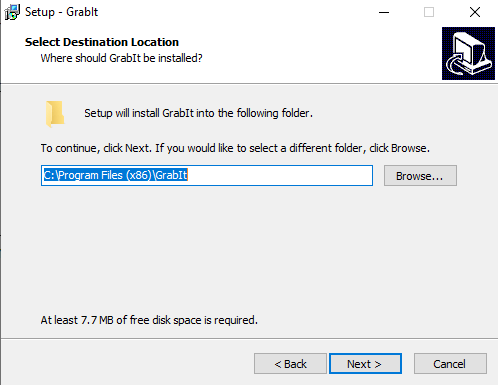 Select the destination folder of your download.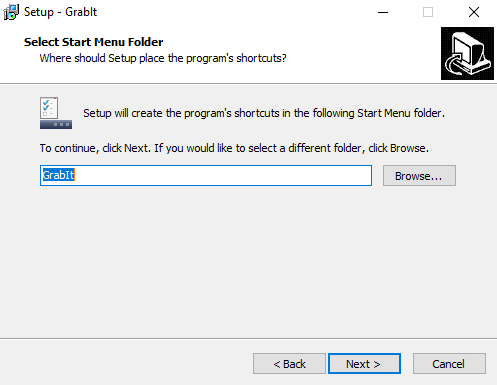 Select a location where to download the shortcut file.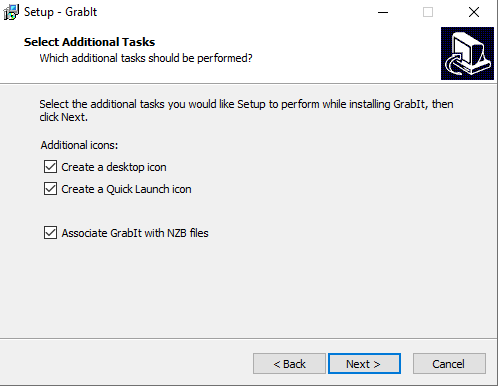 Choose any additional tasks you like to be installed.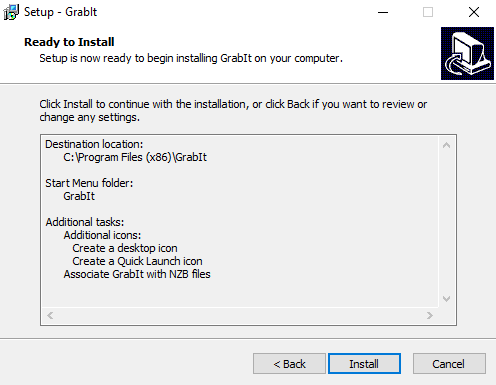 Click 'Install' to start installing all the task you include.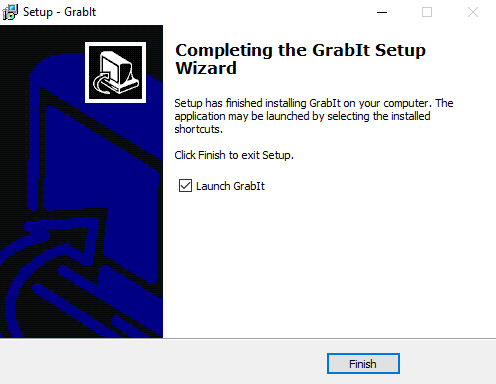 Once the installation is finish, you will see a box like this.
Configuration
Once the GrabIt application is installed, you will receive a Welcome note.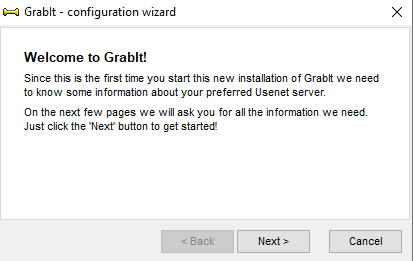 GrabIt will ask for your Usenet provider credentials once you open the installed software. These will include your hostname or news server, username, password, and SSL properties. Informations like these might take seconds to confirm. A sample box will appear like this: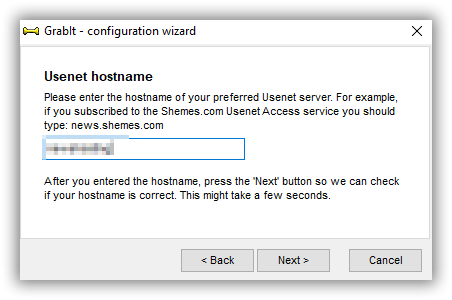 After you set all the configurations, you are ready to go.
Ease of Use
Once you've installed GrabIt, you can now start searching for NZB files. GrabIt also allows downloading from outside sources. You can also import from your computer and let the GrabIt downloads them for you.
GrabIt newsreader is easy to set-up and easy to use. This makes new users of Usenet and this newsreader understands functions better with its simple and convenient interface. The support options are great too. GrabIt has a helpdesk page on the shemes.com website for some frequently asked questions such as software issues and account information. The site also has a request form available for submission.
Summary
Currently, GrabIt newsreader is only available for Windows Operating System. As a free newsreader, GrabIt has limited search capabilities. However, you can increase your search results and binary browsing by upgrading to a paid service. And like other newsreaders, you can access your local computer for NZBs that you already have and just drag them to the GrabIt app to download. One downside worth mentioning, though, is that internet connections with more than 100Mbps is not always maxed out and handled well.
Overall, GrabIt is a solidly built newsreader that has features decent enough to be considered by Usenet users. We like that it is easy to use, and developers offer different kinds of support when you use their program.