Last Updated: Feb 25, 2021
Newsgroup Commander Pro 9.05 is a newsreader program that manages and simplifies searches in Usenet newsgroup and archives.
Newsgroup Commander Pro is one of the product families of InterSoft Corporation that mainly focuses on email client software and FTP software.
Newsgroup Commander Pro is an NNTP provider that helps you find any information in newsgroups archives by letting you add additional NNTP servers and by grabbing the list of newsgroups you want to download.
You can use this newsreader to get news and be updated on your favorite RSS channels and share articles on Usenet newsgroups.
Features
Organize feeds and servers into a group;
Can view the feed on its internal web browser;
Case sensitive searches;
Header downloads available;
Online and offline search modes;
Multiple include and exclude keyword filters;
Export files via CSV or MS Excel format for offline reading.
General Features
Newsgroup Commander Pro offers fast email messages downloading from selected newsgroups archives. You can use this to access news from your favorite RSS channels, and share messages on other Usenet newsgroups.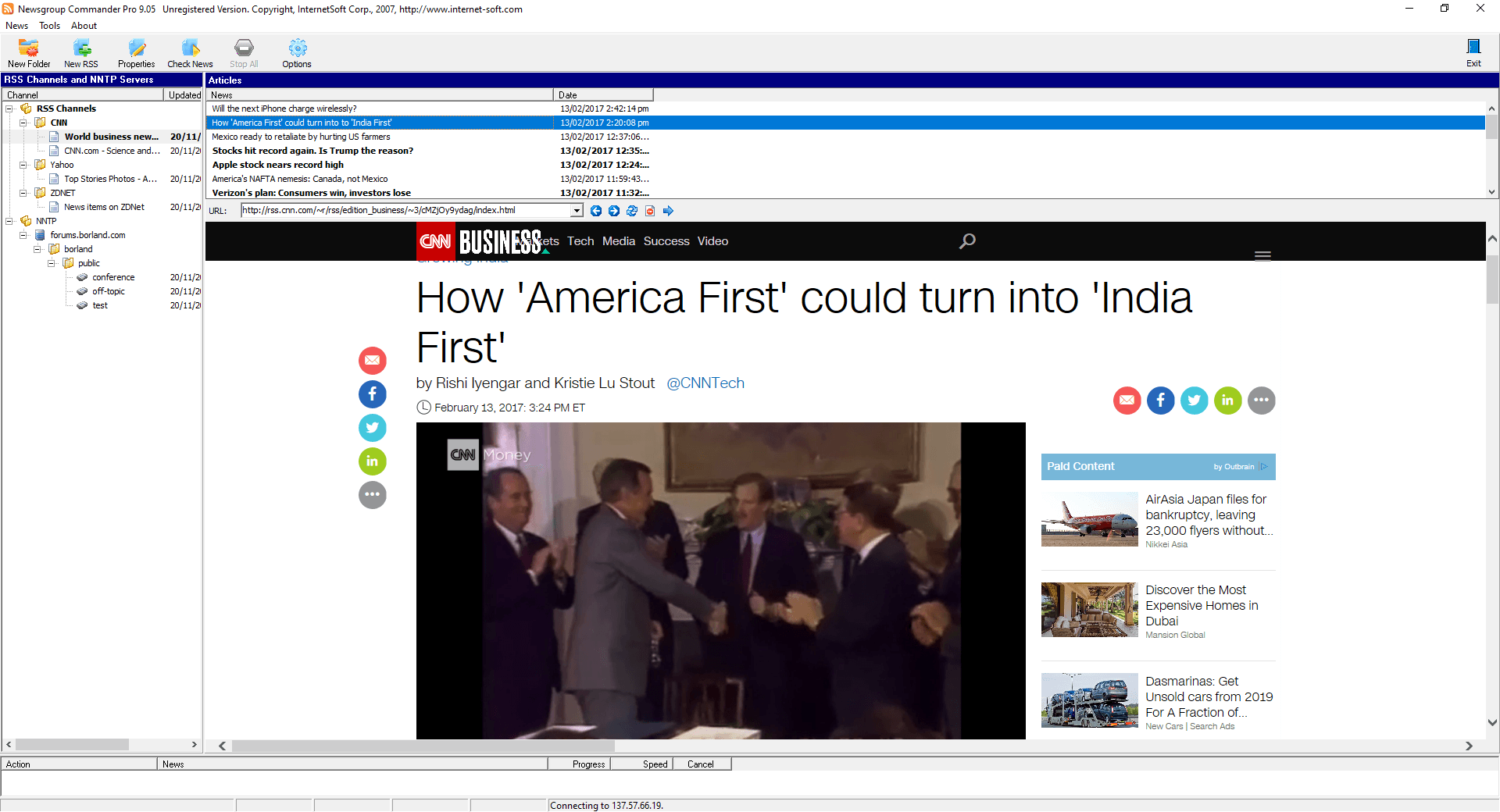 Security
Newsgroup Commander Pro 9.05 supports SSL connections, provided that it is configured properly on the software's settings.
Pricing
Newsgroup Commander Pro is free to install. However, to use it with no limit and to have a registered account, you need to purchase the newsreader that costs $49.95. Payment methods are through credit card, bank/ wire transfer, check, cash, and purchase order from the website.
The paid version of the newsreader is eligible for an extended download/ back up files of your pre-configured newsgroups. However, it is not specified if there are additional features with the paid version compared to the free version.
Usage Information
Newsgroup Commander Pro 9.05 is available for Windows operating systems. It supports Windows 95, 98, 2000, XP, and NT.
Installation
Installing Newsgroup Commander Pro is easy. In fact, there's not much there to install but to run the downloaded file from the website.
Double click the Application and allow changes on your computer.
Read the license agreement and click Next.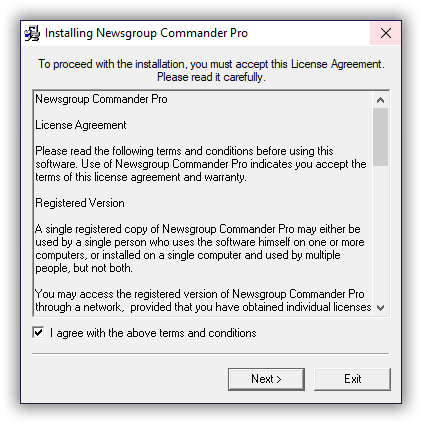 Select the destination folder of the downloaded program and click Start.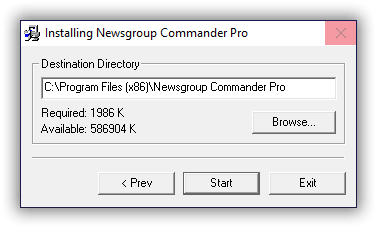 Tick the 'Run Installed Application' box and click OK.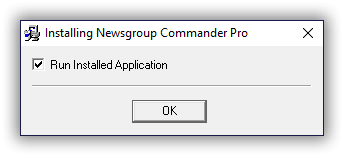 Configuration
To add new NNTP servers in Newsgroup Commander Pro, perform the following command:
Click the NNTP from the Channel in the left pane of the program.
Click 'New NNTP' in the upper left corner. Enter the name of the newsgroup and NNTP server in the General Tab.
On the next tab, 'Newsgroups', highlight the newsgroups you want to download and click 'Get list'. It will save the list of newsgroups you downloaded in the program, so you won't need to download it again.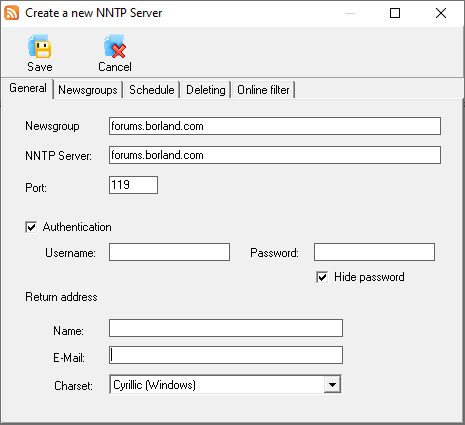 Click Save.
Select the newly added server and click 'Check News' in the upper left corner of the page. This will automatically update the articles and its body.
When the download is already done, or if you want to stop the process, you can click the 'Stop All' button and start viewing the article.
Ease of Use
Newsgroup Commander Pro is easy to use. It also has some basic functions and terminologies that you won't be confused with. The program options are also limited compared to other newsreaders, so you will not have a hard time configuring the settings.
You can also change the fonts and character set of the newsreader. Technical support is provided on their website to help you with your Newsgroup Commander Pro experience.
Summary
Newsgroup Commander Pro 9.05 was founded in 1997 as an NNTP client to find any information in newsgroup archives. It is easy to install and configure and has helpful filters to search for the files you want to download. Newsgroup Commander Pro is also available for offline reading, provided that you've downloaded the files and articles that you want to see when you disconnect from the server.
Overall, Newsgroup Commander Pro is a decent newsreader to be updated for the news channels you want to follow. The downside of this newsreader is that most of its content is outdated. In addition, you would need to manually enter each newsgroup address you want to add and click on 'Check Updates' every time you open your newsreader.