Last Updated: Feb 19, 2021
Newsleecher is one of the Usenet providers in the industry that has its own newsreader. It works only on Windows Operating System and has a powerful and integrated Super search engine that makes it easier and faster to search for articles on Usenet.
Newsleecher Usenet software and Search Service is a Windows-compatible Usenet client that can download articles via NZBs on-the-fly. It has a powerful searching feature, dubbed as 'Super Search' that searches for articles quickly and efficiently from popular binary newsgroups.
Superleech is another popular feature of Newsleecher that can program your searches and automatically run and download each time a new result is available.
All these features, besides fast customer support, make Newsleecher a competent and useful tool for Usenet users.
Features
Currently, Newsleecher is only available for Windows Operating System. For alternative newsreaders compatible with Mac and Linux, check our listings here.
General Features
Up to 4675 days of binary retention
Super search engine
Superleech auto-download
Spam detection
No Spyware or Adware
US and European Servers available
Header and sample headers supported
Download scheduling and speed control
RAR and PAR support with auto extraction and repair
NZB Fully supported
Virtual newsgroups supported
Support through the forum, FAQ, and an online support ticket.
Massive backbone structure; Multiple connections to different geographical locations.
The latest final version of Newsleecher is at version 7.0 which was released in 2016. This is recommended for those looking for a more stable version of this newsreader. However, if you want a newer version with latest features, Newsleecher also has a beta release version 8.0. This, however, does not provide the same stability as the final release does.
Retention and Completion
By using the Newsleecher server, you have access to articles or files that can go as far back as 4,675 days ago for binaries.
Newsleecher promises its users up to 99% completion with the help of continuously teaming up with small and big Usenet providers to access almost every article posted on Usenet anywhere in the world.
Security
Newsleecher has 256-bit SSL encryption that enables users to anonymously download from Usenet and, in addition to that, it also helps prevent speed throttling by your local internet provider.
Pricing
Newsleecher Usenet software and Search Service can be avail from two options. Both plans come with a 14-day free trial period. You can try them out without having an obligation to pay. You can also cancel the free trial anytime you want. Once the free trial has expired, it will automatically renew and they will charge you for the plan you choose.
| Account Name | Client Plus | Ready-to-go |
| --- | --- | --- |
| Plan | Usenet Software and Search Services +Unlimited Access to SuperLeech Service | Unlimited Usenet Access + Software and Search Services + Unlimited Access to SuperLeech Service |
| Price | $3.99/mo | $11.99/mo |
Newsleecher accepts payment via Credit Card, Debit Card, and PayPal.
Usage Information
There are two versions of Newsleecher Software and Search Services available on their website. The Final release offers more stable performance, while the Beta release offers the latest functions that are not yet available in the Final release.
Installation
Visit the Newsleecher website and download the latest or the most compatible version of the Newsleecher software and search service.
Open and run the installed file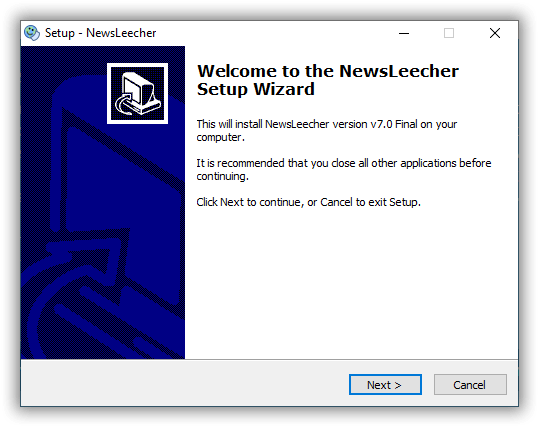 Read the license agreement and if you agree with the terms, choose the "I accept the agreement."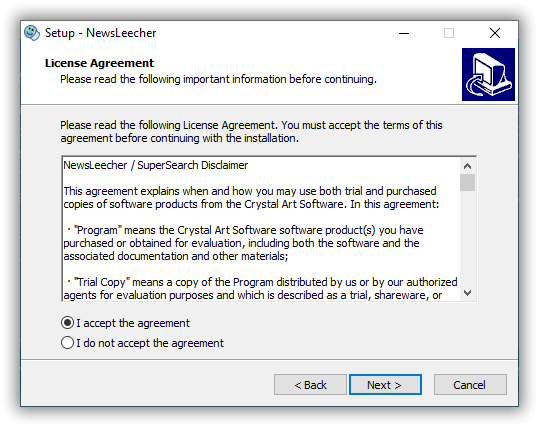 Select the destination folder of the Newsleecher.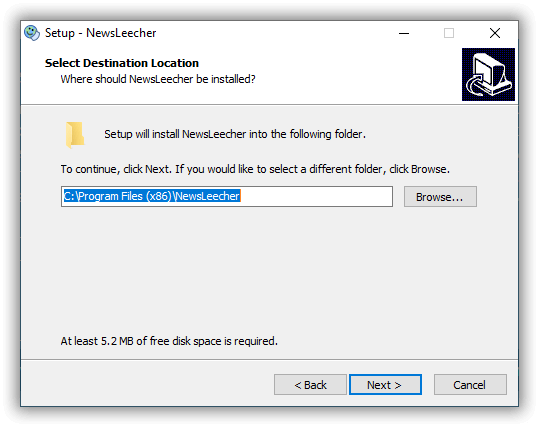 Set a name of the Start Menu Folder or change the installation directory by clicking 'Browse'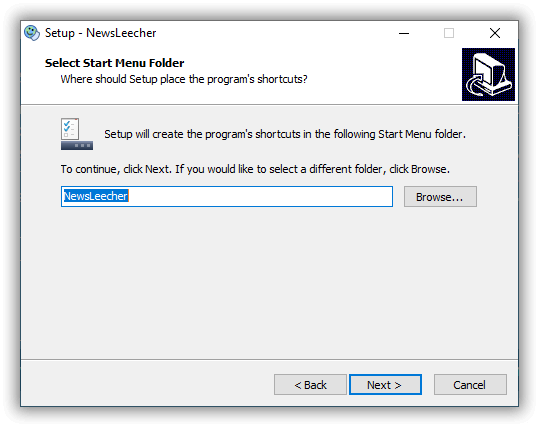 You can choose what icons you want to create when the set-up is complete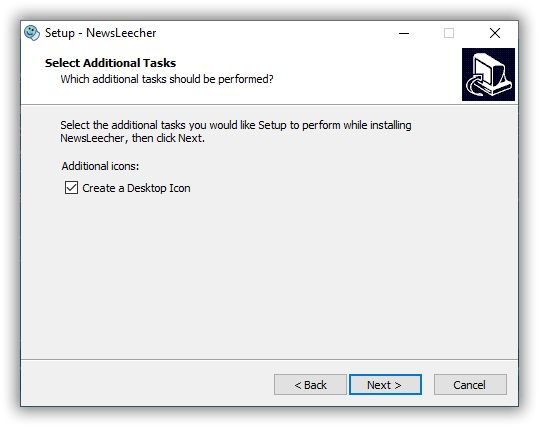 Ready to Install.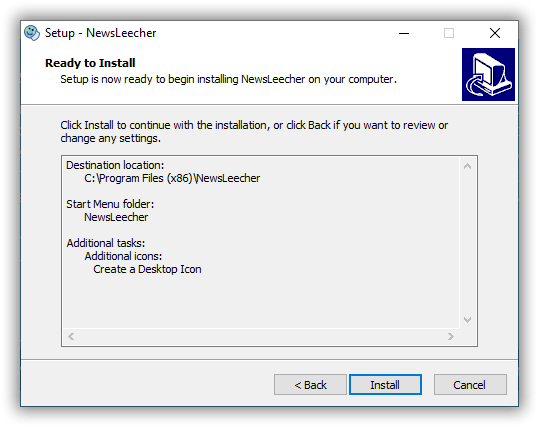 Tick the 'Run Application' box and click Finish to finally install the software.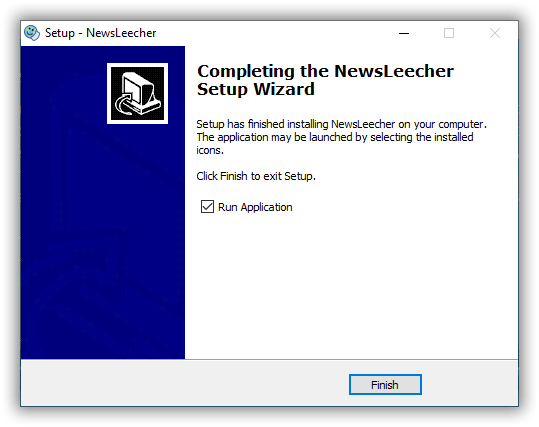 Configuration
The Newsleecher server addresses and ports are:
news.newsleecher.com (recommended)
us.newsleecher.com
eu.newsleecher.com
Unencrypted: ports 119, 23, 443, 3128, 7000, 8000, 9000 Encrypted: ports 563, 80, 81
Or Click the Settings Tab, and on the right side of the windows, choose 'Register'.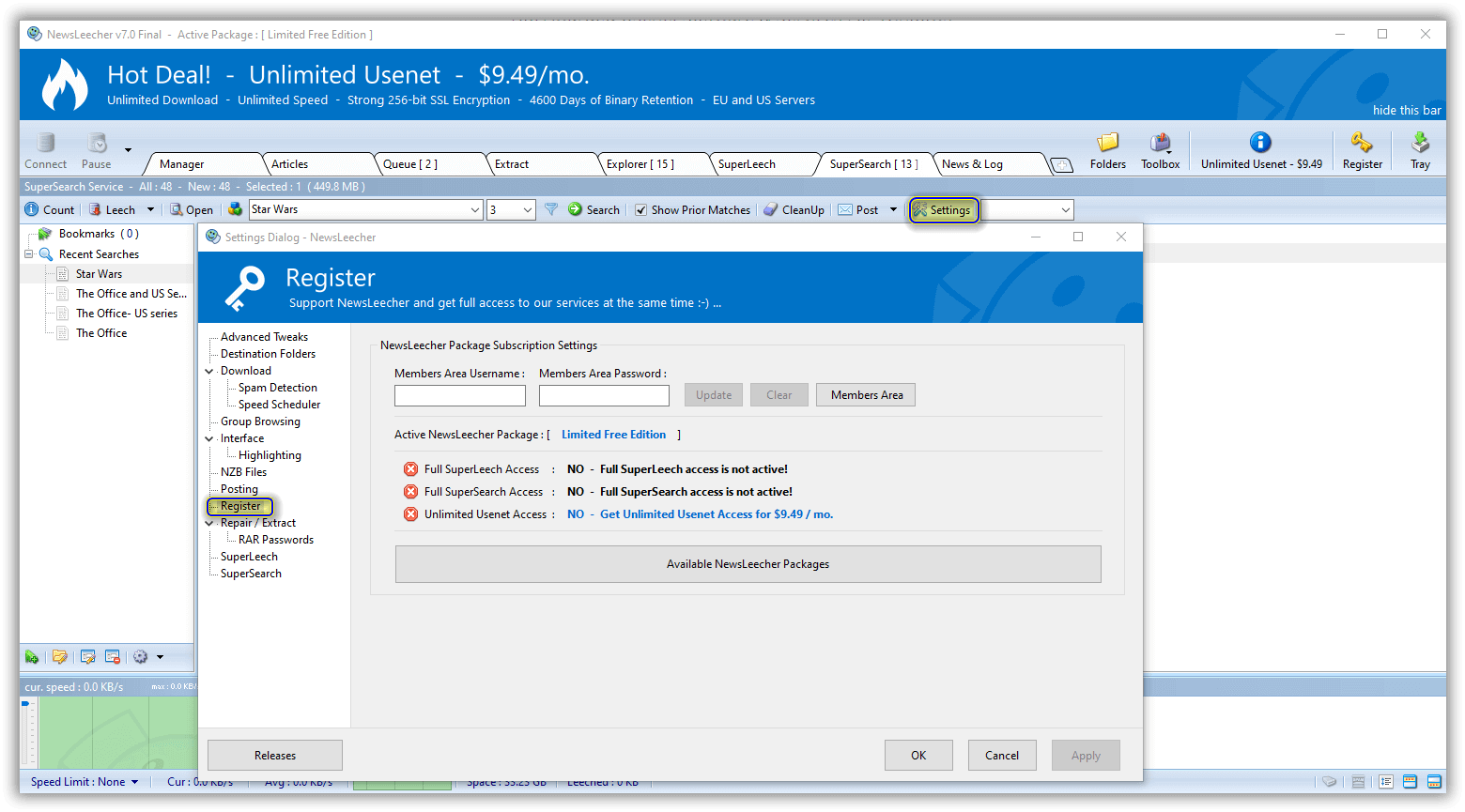 Ease of Use
While NZB indexers can give you links and files to download found in different newsgroups and servers distributed around Usenet, newsreaders like Newsleecher Usenet Software and Search Service downloads all these parts and stitches them into a single file.
Newsleecher is very easy to use. This newsreader will fetch, download, unpack, assemble, and help you manage your files. The client has both the avid downloader and the casual user in mind. The interface is clean and easy to navigate through, Options and features are easily at your fingertips instantly.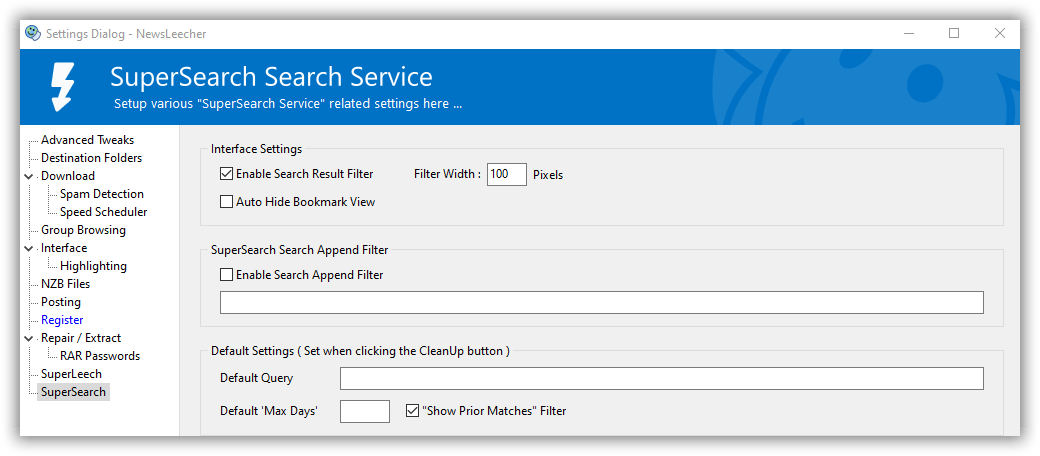 The newsreader has advanced settings for file downloads like Spam Detectors and Speed Scheduler. You can configure the settings of the Superleech, Supersearch, File Extractions, and Repair, and the Interface of the software in the Settings tab, to customize it based on your preference.
Summary
While most people don't mind recurring monthly charges, many still do. There are many full-featured newsreaders that are at a one-time purchase cost. But if you are not concerned with this issue, Newsleecher Usenet software and Search Service is one of the newsreaders you can consider. It has a powerful 'super search' feature, smart scheduling, and an automatic downloading feature that is helpful. It has access to files with a good retention rate for both binary and text, and it supports RAR, PAR, NZB files, and repairs damaged files.