Last Updated: Feb 23, 2021
PAN is a GNOME newsreader that runs on Unix and Unix-like OS that is good for text and binaries. It supports multiple connections and non-standard NNTP ports
The Pan newsreader enables you to post, download binaries, and read articles on Usenet. It supports yEnc, NZB files, and multiple servers, and offline reading with no extra software needed.
Pan is a GTK+ application written in C++. This newsreader allows contributors to the development of the software via GitHub. They allow cloning the system and sending their version and changes. They can also contribute by translating the language, or by updating Pan documentation.
Pan is good for reading news, binaries, and is easy to configure.
Features
General Features
The client is free of charge- Pan newsreader is free to use. Donations are also welcome to support the developers.
Pan has a 100% score for Good Net-Keeping Seal of Approval- the only Unix reader to get a perfect score.
You can select articles, groups, threads, to be queued for offline reading.
Pan allows multiple connections. (For faster downloads, consider increasing the number of simultaneous connections you make to your news servers. Please try 8 connections and experiment adding more and less for optimal speeds.)
SSL encryption built-in for secure downloading.
Pan has an advanced sorting function and a powerful task manager that can reorder, cancel, and restart the downloads.
Pan supports non-standard NNTP ports.
Keyboard bindings are available for mouse-free newsreading.
Manuals, FAQs, and help desk are provided for quick set-up and navigation of Pan newsreader.
Security
Pan newsreader supports TLS / SSL for encryption on any port. Remember, you will need to configure SSL correctly for anonymity in downloading.
Pricing
Pan newsreader is free to use. Donations are encouraged but not mandatory. Consider donating and supporting Charles Kenn, one of the original authors of Pan newsreader, if you find this software helpful.
Usage Information
Installation
The Pan newsreader is made for Linux, but it is also available for Windows and Mac OS X. Based on what we've researched, you can install Pan on Mac devices by compiling from source. The Linux installer is available on their website.
The latest installer for Windows is created last March 2019 (0.146-git) by Steve Davies that can be found here. All those builds can be considered experimental. The installers can also be found on their main website.
After downloading the file, just run the program, place it in the proper destination, and finish downloading.
Open the installed application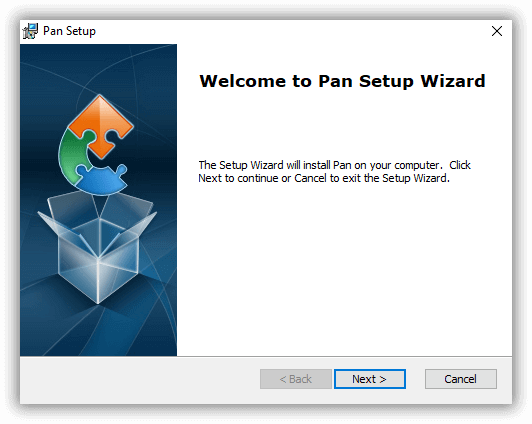 Set the location and folder of the downloaded file.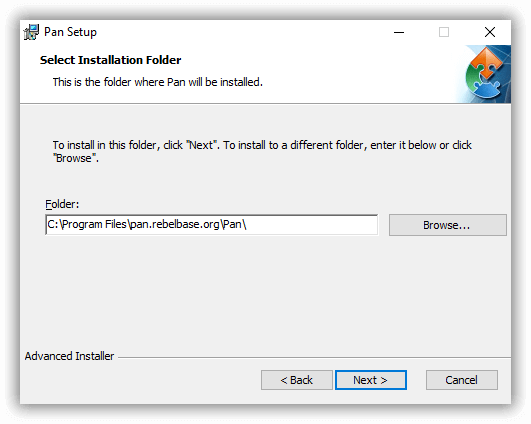 Click Install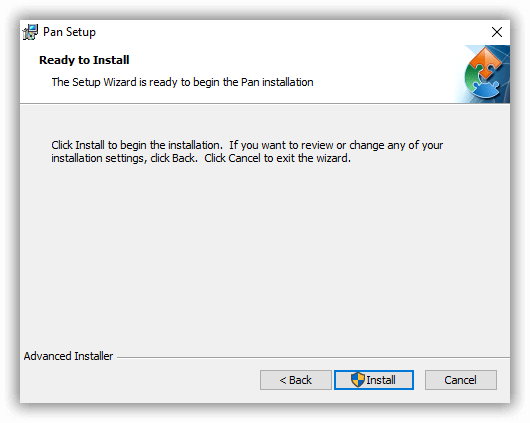 Finish setting-up the installer by clicking 'Finish" button.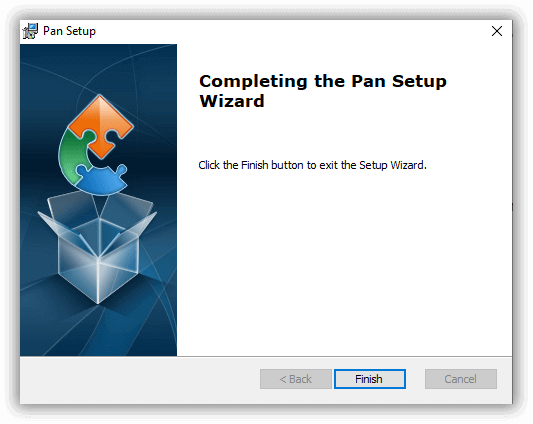 Configuration
After you install the Pan newsreader for the first time, the 'Add a Server' dialog will be displayed. Information like the address server, port (4 is the maximum), username, password, and connection limit and options will be asked before you access the server you wish to have.
After we have added the information, the Pan will contact the server and save all the information like the group lists to include it in the disk.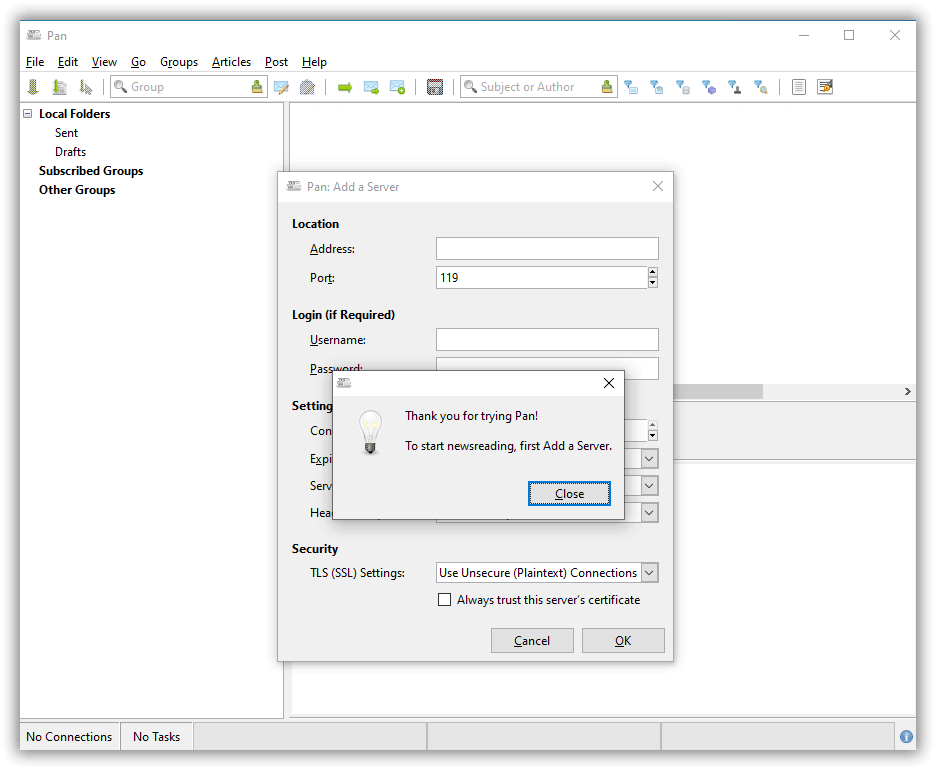 Ease of Use
Pan newsreader has a classic, but quite complicated interface. New users of Usenet might find this newsreader hard to explore. In order for its users to understand how to use Pan, the team has provided a Manual to help get started using the newsreader. Frequently Asked Questions (FAQs) and bug reports are also provided.
Articles can also be sorted by date, author, subject for easy navigating the files. You can also change your Pan's appearance and layout in the Preferences Tab.
For more information, you can find and contact their team through irc.freenode.net, with channel #pan.
Common Errors
When researching this article, we noticed that users are experiencing problems regarding unsaved headers when downloading. To avoid these problems, please make sure you are using the most updated version of Pan that includes header compression. Check the cache allowance or article cache size since Pan's default cache size might be inadequate. The cached article can be changed in Edit ▸ Preferences ▸ Behavior ▸ Article Cache.
Summary
While the Pan newsreader tried to satisfy both the new users and power users of their service, Pan remains to be one of the complicated newsreaders we have reviewed. Some packages from Windows are having technical issues, crashes, or unstable programs since this is originally designed for Linux OS. Good thing that they are open for contributors to make the system more useful and friendly.
Overall, Pan newsreader is a decent newsreader for Linux OS. It has some basic features for a newsreader that we certainly need, plus it is free and easy to install.