NZBScout
Last Updated: May 17, 2021
NZBScout is a free and open NZB search and download site that offers its users and visitors unlimited usage.
Relatively a new NZB site, NZBScout is making a great mark on the Usenet industry by providing quality files for users to download. NZBScout is completely free to use and has no usage limits for its users.
Aside from those factors, what makes NZBScout a good NZB search and download site is that they've developed their search engine from scratch without using any external indexing scripts or content management systems. They also have a system in place that analyzes the content they crawl and very these contents before putting it out on their website.
Features
One of the best features of NZBScout is its easy-to-use and easy to navigate interface. The site also provides the latest releases of video content, audio files, e-books, games, and software.
NZBScout also picks up additional information of the files it crawls from external databases like IMDB. Upon checking files, complete details are stated, and suggestions are also mentioned in case a user would be interested in similar types of content.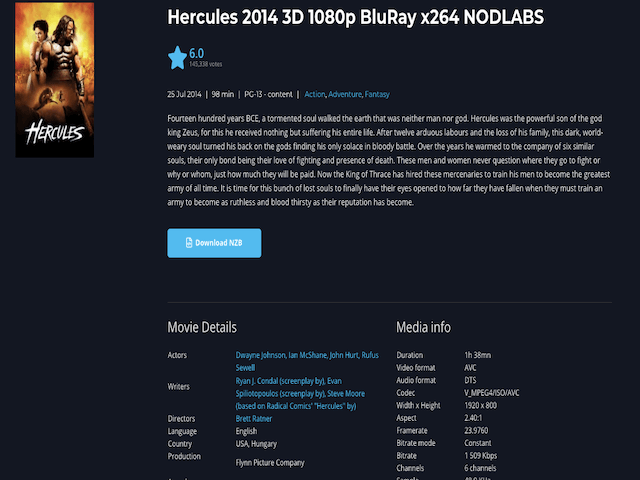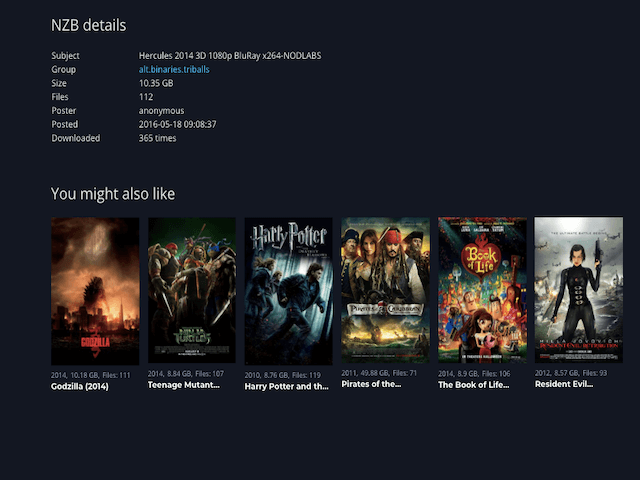 Currently, NZBScout has about 400,000 verified NZBs and they add 1500 to 2000 NZBs daily. They crawl most downloaded NZBs from popular newsgroups, which are also listed on their site. And we cannot reiterate more that NZBScout is open, free and has no usage limits.
Pricing & Payment Methods
As mentioned, NZBScout is totally free to use, meaning they do not offer any membership levels. Unlike other NZB sites that offers its users multiple membership tiers, NZBScout has no need for this since users have complete unlimited access to the files this NZB search site crawls – visitors can download as much NZBs as they want.
According to its developers, NZBScout also has no plans on changing their current set up since they want to "create something new and something not identical to existing NZB search engines"
Retention
While there is no mention of the file retention NZBScout has, it has a decent amount of NZB files that go as far back as 10 years.
Interface
NZBScout has a modern and clean-looking interface that is both easy to use and aesthetically pleasing. Latest releases take majority of the space on the NZBScout homepage. Trending files are also visible on the left side of the homepage and are categorized by most popular, most downloaded and best type of files by category.
Users can also easily search for the files they need through the search box on the top right corner of the site. You can also browse through files via the drop-down menu or category list on the top part of the site.
Technical Details
NZBScout was developed from scratch by its own coders and does not use any indexing scripts or external content management system. As mentioned, they analyze their crawled contents to verify the content and then picks up the additional information from multiple external sources. Once that is done, that's when they place the files in their system.
NZBScout also has a good response time, meaning it generates results quickly and moves from one page to another with ease. It is also mostly online so it has a good uptime status.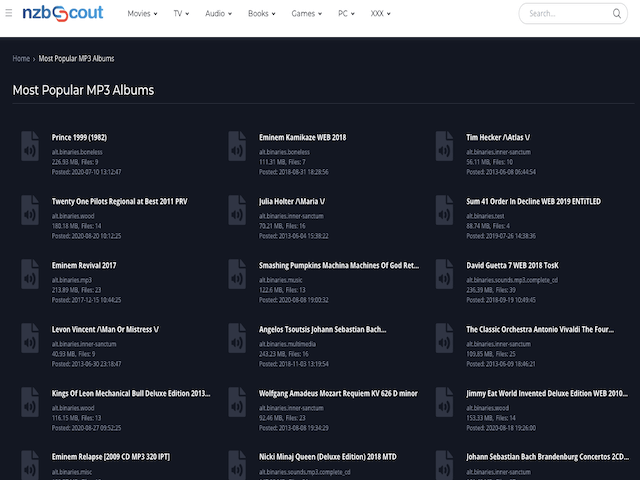 Summary
NZBScout is definitely a great addition in the roster of best NZB sites and Usenet search engine. With it being a free and open search and download site and visitors being able to enjoy unlimited access to the contents they crawl, NZBScout separates itself very well from its competitors. We especially like how modern-looking and easy to use its interface is and how they properly analyze NZB files first from popular newsgroups before placing it on their site. It only goes to show how much they value user experience and want to provide the best quality service to their site visitors.