Last Updated: Feb 23, 2021
Forte Agent newsreader has been around since 1995. It is an established newsreader that also offers the Agent Usenet service as a partner Usenet service provider.
Forte Agent is a well-known newsreader that has been part of the Usenet history as one of the first newsreaders to use and support yEnc file for encoding files from the Usenet. It is a full-featured email client and a newsreader that runs only on Windows. Available in both 32 and 64-bit versions.
Now on its 8th edition, Forte Agent continues its innovation and has redesigned their newsreader to work well with binary files. Forte Agent also continues to innovate. Read below about their proprietary pattern-matching technology MegaJoin.
Features
General Features
Forte Agent, like other newsreaders, has the ability to connect to multiple Usenet services with multiple connections.
Forte Agent is fully NZB compatible software, and it can automatically unpack and repair messages with RAR and PAR. Check a sample of the video or file you're downloading by clicking the 'Preview Archive' on the main menu. You can also view image content with their free built-in orphan image viewer.
Another noted feature would be "Megajoining" which according to their website does this: "provides a better user experience by joining related Usenet headers into a single "Mega" message that can reduce the number of messages in a binary newsgroup by a factor of 100. MegaJoin is a proprietary pattern-matching technology developed for Agent and does not require any additional 3rd party software."
In addition, the Forte Agent newsreader is claiming to have outstanding customer service support available 24/7. You can contact them through the available forms on the website, or go to the Frequently Asked Question (FAQs) page for more information.
If you already purchase an account with them, you can use the free access to email support to send your concerns.
Security
Forte Agent newsreader supports 256-SSL encryption for anonymous downloads. Meaning, there will be no third parties that can monitor your downloads while using the program.
Pricing
Forte Agent newsreader has both free (30-day free trial) and paid versions. Though the free version has some missing features, or enabled features until a registration key is entered that differs from the commercial version, it is wise to at least try the program before purchasing the product. The last free version of the Forte Agent was 3.3.
Forte Agent newsreader 8 is priced at $29 for first-time registrants. If you already have an account, you can upgrade for just $19 per copy. Users who are using Agent 7.2 versions or newer (or after December 24, 2013), are free to upgrade their version to Agent 8.
If you buy Agent 8, they will give you an additional 3-month usage of Agent Usenet for free with a 15 GB per month limit while you are using the trial.
Please note that Agent 8 and the previous versions are not compatible with each other. Make sure to do your back-ups before you proceed with an upgrade.
Usage Information
Installation
Visit the Forte Agent website and download the Agent8 or any version you are interested to use.
Once downloaded, run the Wizard set-up. The default options are often the best, but you can still choose from the other options it provides.
Allow changes to your device, and run the following: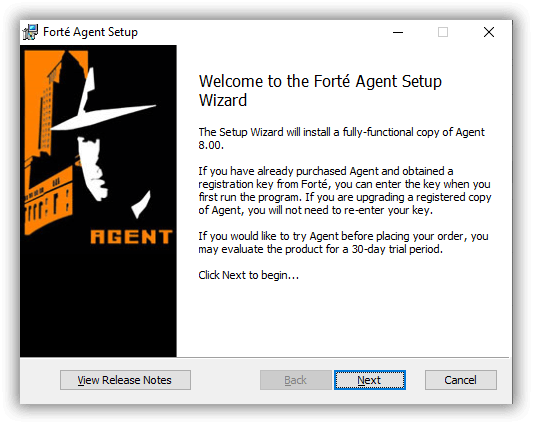 Read the license, and then check the 'I accept the terms in the license agreement' box.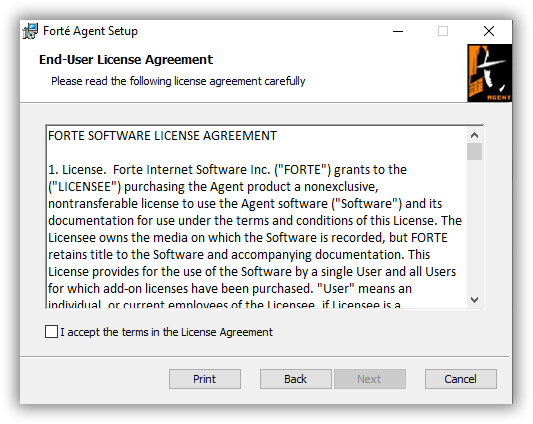 Choose the destination folder of your download.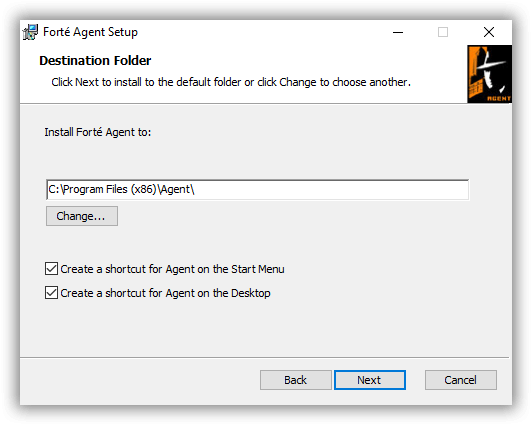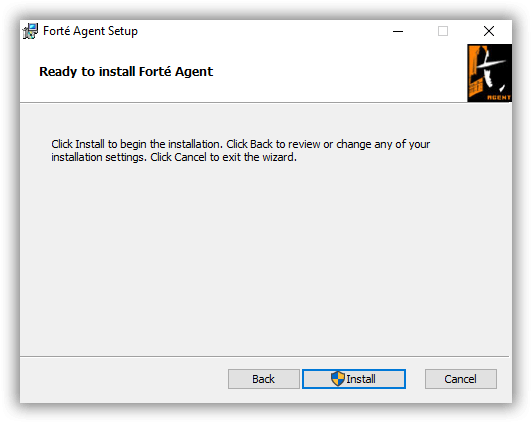 Finish the download, and tick the 'Start Agent now.'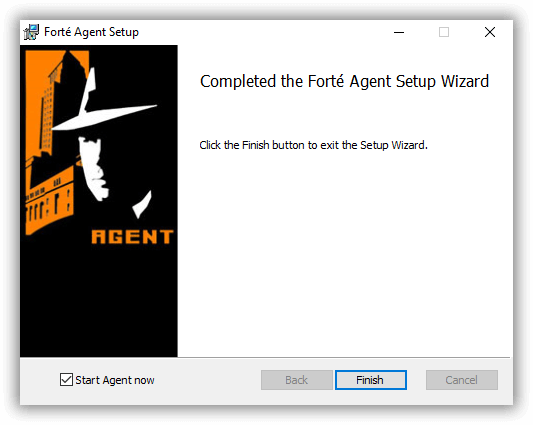 Configuration
After you install the program, the configuration and server setup details are asked for immediately. Enter the required information of your news server, and you can now browse from your directory, and download additional binaries and text from Usenet.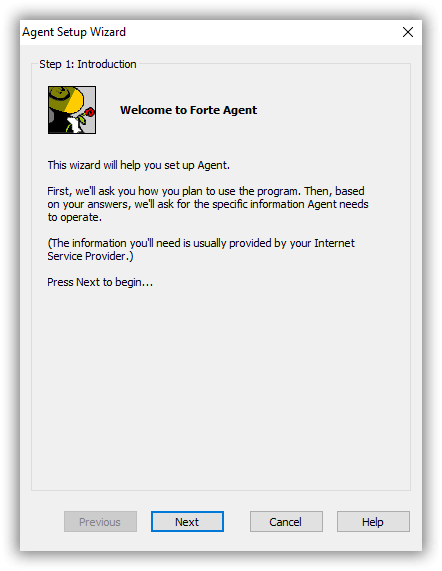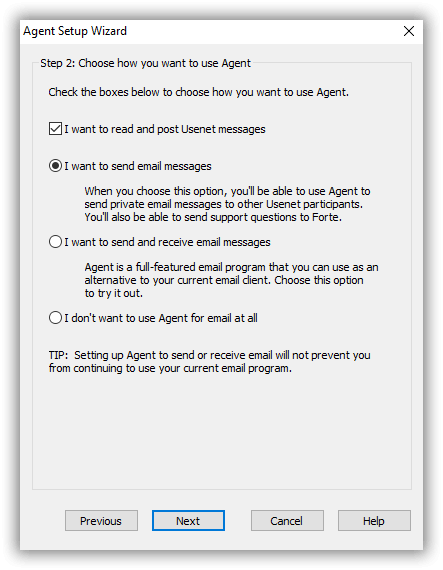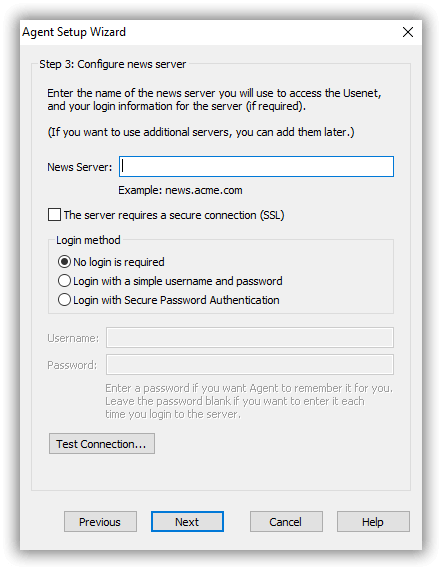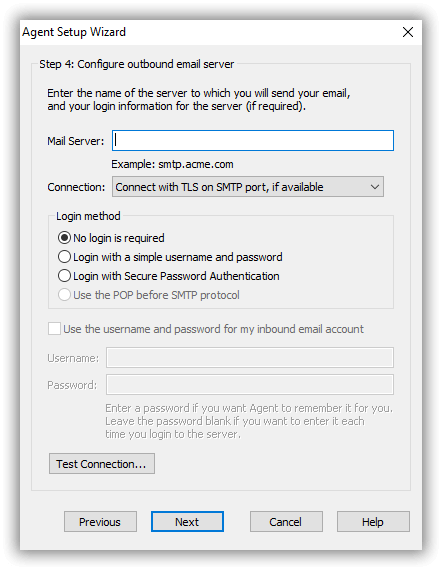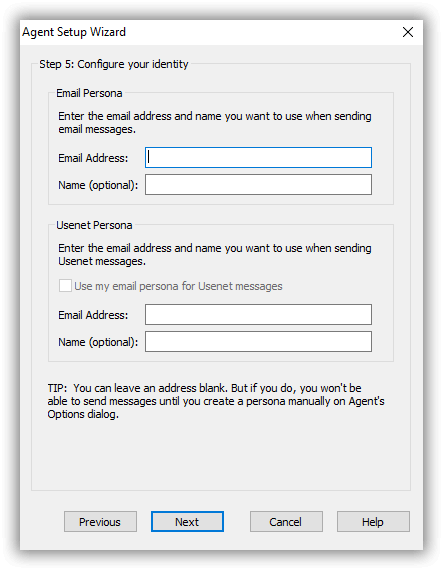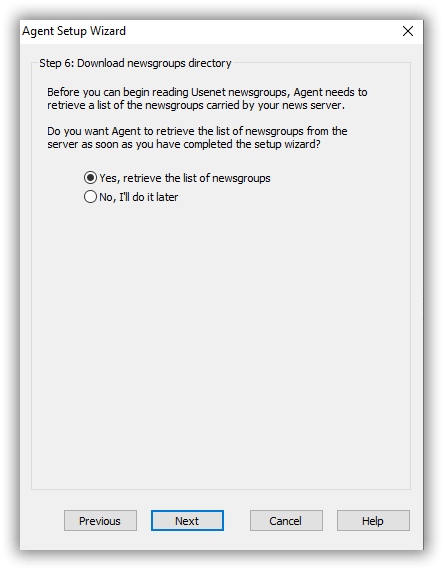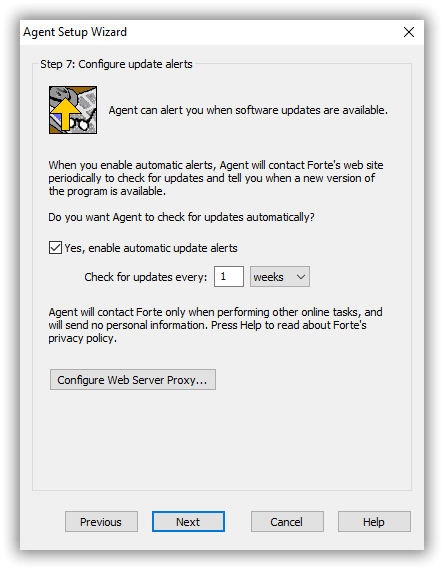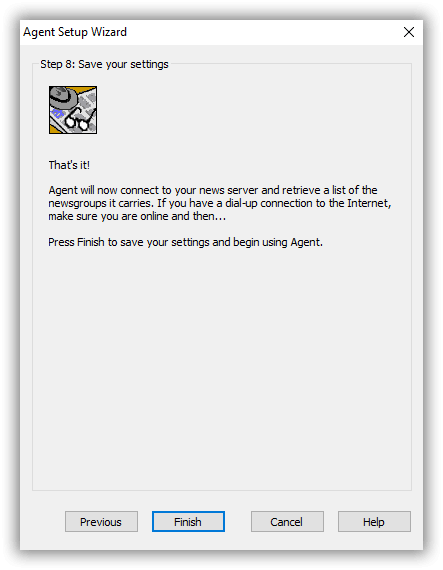 Another way to configure or upgrade your account is by going to the Help column, and you either choose the 'Enter Key Registration' or 'How to Order from the Web.'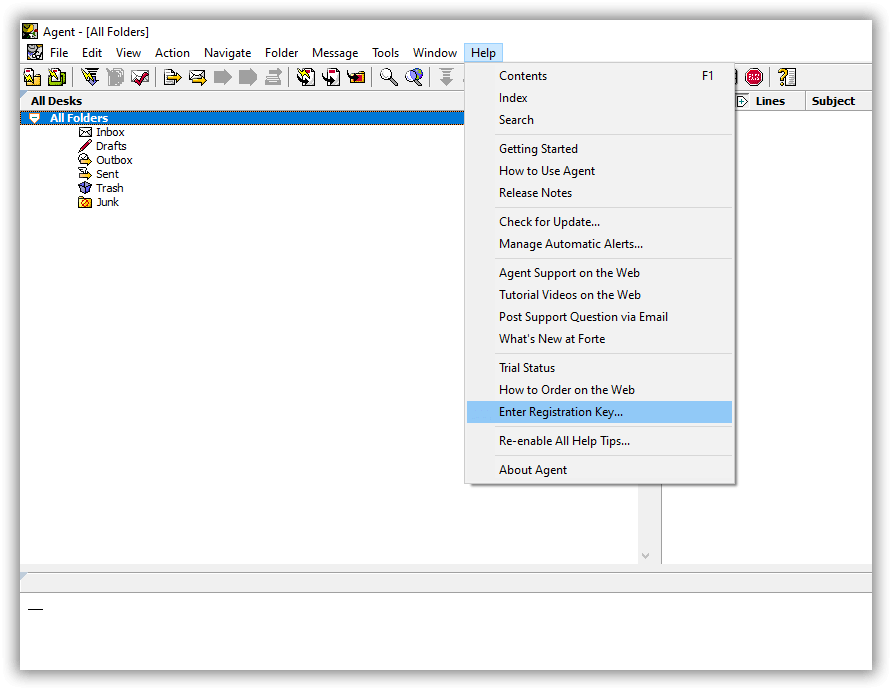 Ease of Use
With many tutorials and explainers on the website itself of the Forte Agent, new users will immediately understand how this program operates. Many of its features are common to other newsreaders, and the installation is easy and fast to set-up.
Common Errors
While writing this review, we have encountered several problems its users are dealing with the program. The most common question we encountered was "How to purge from Forte Agent newsreader?" It is always important to check if these files are marked 'keep' or are being edited, retrieved, or posted.
To simply solve the question, you can turn the keep on and off by selecting the message, and press the 'K' key. Other versions of the Agent have a visible padlock icon in the Status column. If the Status column of your Agent is too narrow, then the padlock icon may be hidden which gets us to our last and most reliable option- to contact and send your concerns to the developers themselves by providing the whole information like your OS and version of the Agent you're using to better understand your condition. In addition, we find these shortcut keys useful for Forte Agent, and we hope it does to you, too.
Summary
Forte Agent is a decent newsreader to consider. It is one of the veteran newsreaders in the industry that still has some innovative features to offer to its customers. However, this newsreader has not released any updates since 2014, which is not a good service indication for a newsreader. It is also important to note that Forte Agent has several touchpoints in terms of support, like various request forms and contact information via email or phone. However, as of writing, the Frequently Asked Questions (FAQs) page is not working.
Although Forte Agent has some impressive features, there are other newsreaders that offer better service. Other newsreaders are free and can work with different OS other than Windows. For the alternative listing of newsreaders for Windows, Mac, and Linux, visit our page here.