Last Updated: Feb 24, 2021
Radarr is an application that focuses on managing video collections for Usenet and BitTorrent users. It can be integrated directly with Usenet download clients for an easier and more efficient downloading experience.
Radarr works likeSonarr, which is also a video collection manager. Both work not as an NZB downloader but as a separate application or software that enables you to integrate it with download clients for a more convenient Usenet downloading experience.
Radarr supports major platforms like Linux, Windows, MacOS, Docker and Raspberry PI and provides its users with a wide range of information when it comes to the movies it manages. It has several pleasant features that make it a "go-to" software, especially for those usingNZBGet andSABnzbd.
Features
Specializing on video file management, Radarr is a good application that you can integrate with your download client. And since it works on major operating systems, users who are really into downloading videos will definitely enjoy the features of this software.
Radarr provides complete information on the files you may want to download – from a quick summary of the video, media information, file quality to its initial release date.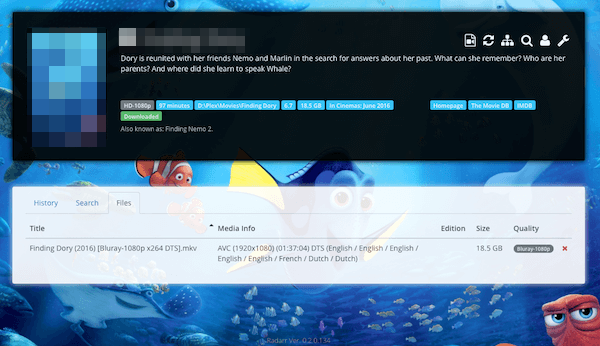 General Features
Radarr manages a lot of video files that have a lot of information such as trailers and ratings, including newly released films. Users have the option to either search for their desired movies automatically or manually. It can monitor multiple RSS feeds for new videos and connect it with clients and indexers to be able to grab, sort, and rename files. And since it works similarly as Sonarr, all indexers supported by Sonarr are also supported by Radarr.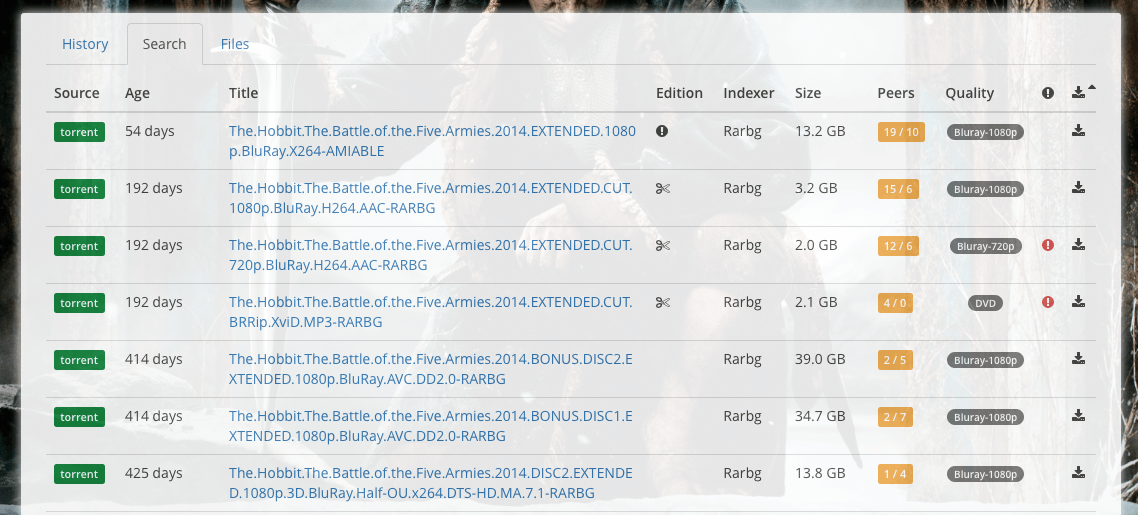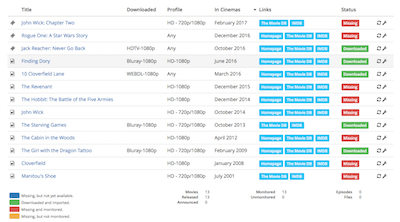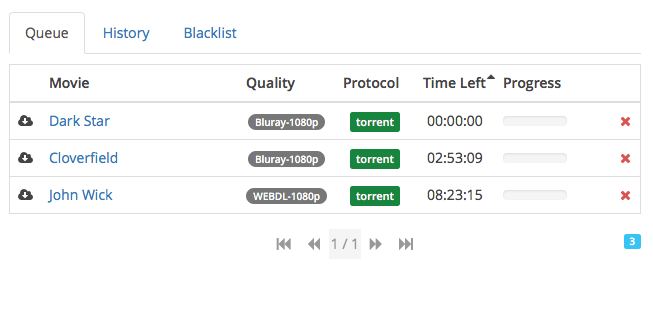 Radarr also has a calendar feature that users can check out to see all upcoming videos in one convenient location. This way you can set notifications once these files are released and put them on queue to be downloaded.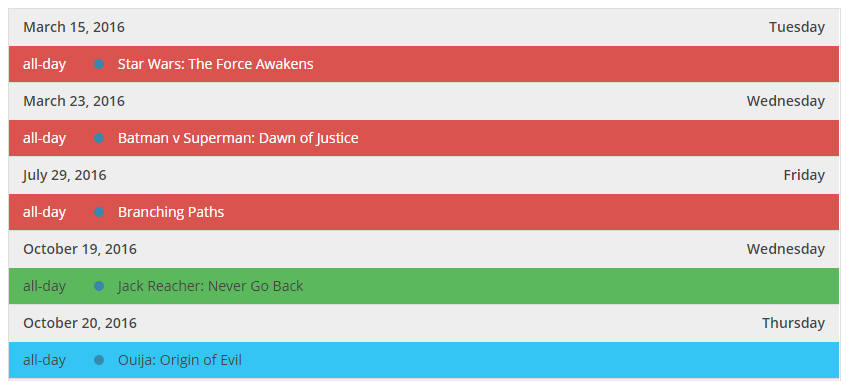 Aside from the above-mentioned features, Radarr has a lot more functions that allow users to have an upgraded Usenet downloading experience.
Security
To protect your anonymity when downloading files from Usenet, you should enable SSL encryption with your download client. SSL connections will come from your chosen Usenet provider. Make sure you use atrustworthy Usenet service that provides SSL encryption. Should you wish to use Radarr with torrent downloads, then we recommend that you use aVPN service.
Pricing
Radarr is completely free to use, but they encourage users to donate to them so they can continue updates and development on their application. Donations can be done via opencollective.com, which offers multiple options from custom contributions to recurring donations. Contributions can start from $2 to up $25 dollars. For full details on how to donate, you can check out Radarr's page on open collective.
Usage Information
Radarr is relatively easy to use and can be installed in several ways depending on your operating system. Once you have complete access to their interface, it is easy to integrate with your download client and can be customized according to your specific needs from choosing the quality of files you want to the notifications you prefer to have.
Installation
Radarr can be installed on several operating systems including major platforms such as Windows, MacOS and Linux. For this review, we will be focusing on how to install Radarr on these major platforms. For the full installation instruction on other operating systems, you can check out theirWiki page.
For Windows:
Radarr is now installed as a service set to auto start, check that it is running by opening http://localhost:7878 in your browser. If the web-ui opens and works, installation is complete. If it doesn't, open the Services tab in Task Manager, find Radarr, right click and choose "Start"
Don't forget to use UNC paths like \Server\Share instead of mapped network drives like M:\Movies.
For MacOS:
For Debian/ Ubuntu (Linux)
Configuration
Radarr searches for downloads that match settings for quality and profile. You can configure your settings according to the quality of files you want, whether bluray,webdl, DVD-R or DVD. You can also set a quality "cutoff", which allows the app to stop monitoring for other quality versions if your desired quality has been reached.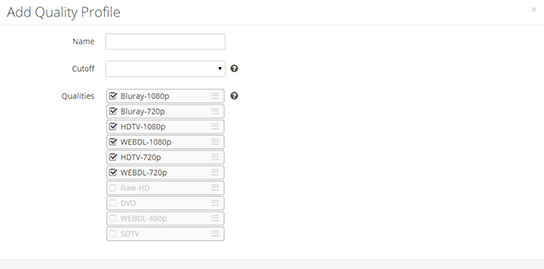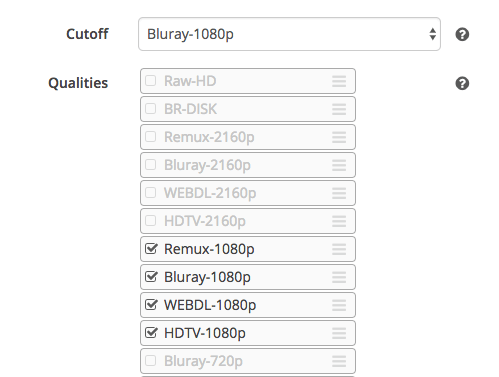 There are also other useful features that you can configure such as file management, preferred tags, download handling and folder structure.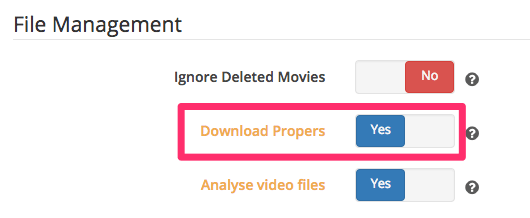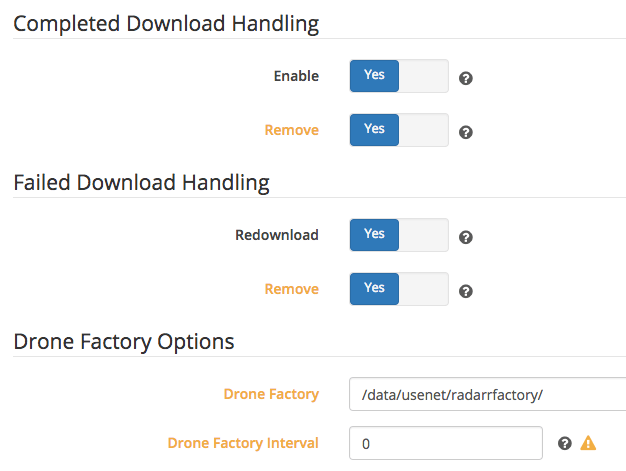 Ease of Use
Radarr is fairly easy to use, especially for those who have experience in using applications that can be integrated with NZB downloaders. While it is not mainly a newsreader or a download client, Radarr helps a user easily find movies from Usenet based on file quality and can either be automatically or manually connect movies to your chosen downloader.
With Radarr, you have full information on what you can download. Each movie that is collected has complete details and can be viewed in multiple ways from a poster view to a detailed view. Radarr also provides regular updates to its users.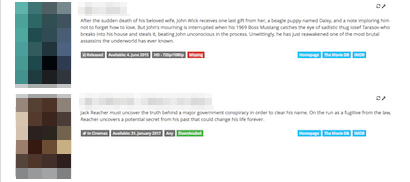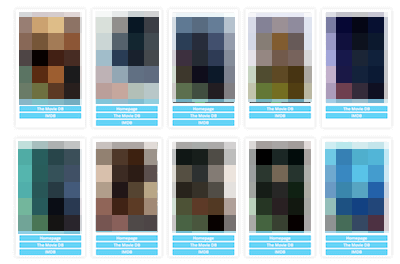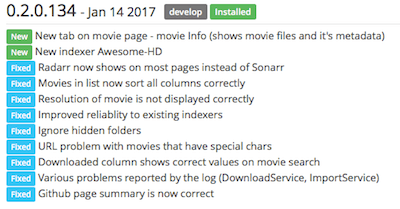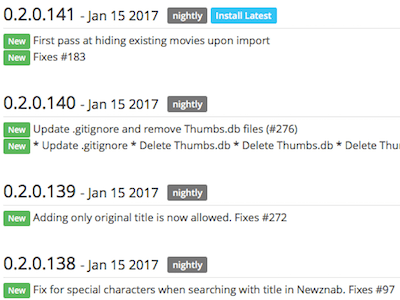 Summary
Radarr is a very useful tool that enhances downloading experience for Usenet users. Since it can fully be integrated to top NZB downloaders like NZBGet and SABnzbd, Radarr adds an extra layer of convenience and efficiency when it comes to obtaining movie files from Usenet. Like Sonarr, Raddar is a popular application in the Usenet and torrent community since it is also constantly updated and developed. Its developers also provide enough support to its users and even allows users to suggest features that they may want to be included in future versions of the app.