Last Updated: Feb 22, 2021
Primarily an email client, Thunderbird is an excellent reader but is not designed to download binary files. It is completely free and can run on Mac, Linux or Windows.
Thunderbird was designed by the same developers that brought us Firefox, one of the most popular browsers in the internet today. This email client was not designed for binary downloading. Nevertheless, it is an excellent newsreader capable of reading articles over Usenet well. Downloading Thunderbird costs absolutely nothing is compatible with different operating systems including Windows, Mac and Linux.
Features
General Features
It makes perfect sense that this software is completely free since there are not a lot of useful features when compared to regular Usenet newsreaders that were designed for Usenet purposes. However, we are not saying that Thunderbird isn't a good newsreader. It performs the basic function of a newsreader, which is to read articles on Usenet distributed throughout newsgroups. But if you are looking for an NZB downloader, then Thunderbird is definitely not for you. We suggest you check out our top newsreaders list or consider NZBGet or SABnzbd.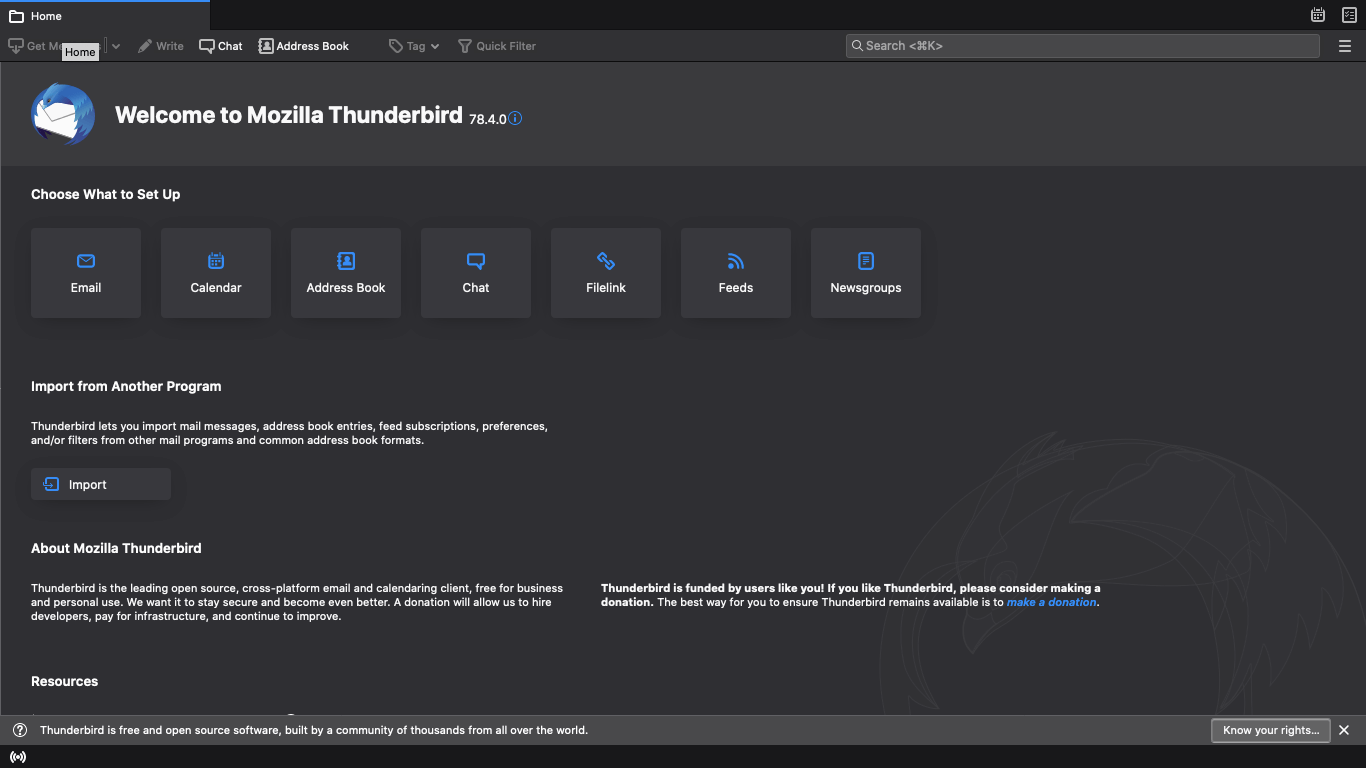 Security
Thunderbird has a built in "Do Not Track" and remote content blocking that works together to ensure user safety and privacy. When browsing on Usenet, make sure to set your connection security to SSL/ TLS on the server settings.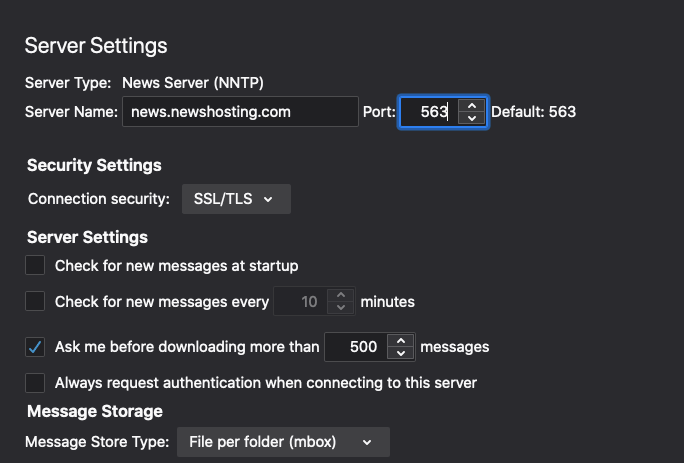 Pricing
Thunderbird is funded by users so while it is free to use, the developers encourage its users to donate to ensure that Thunderbird remains available and continuously be improved. You can donate any amount monthly or do a one time donation via PayPal or Credit Cards. Other ways to donate include SEPA/BACS or Check.
Usage Information
As a newsreader, there is not much to say on the usage of Thunderbird since it has very basic newsreader functions. Installation is relatively easy, but configuration can be a little tricky since it's not a straightforward newsreader but mainly an email client.
Installation
To install Thunderbird on Windows:
Make sure your computer meets the system requirements of Thunderbird
Go to the Thunderbird website and download the installer
Start the process by clicking run (thunderbird windows run image)
Follow the next steps as instructed on the set-up wizard
To install Thunderbird on Mac
Check if your computer meets the system requirements of Thunderbird
Go to the Thunderbird website and download the installer
Click on the .dmg file (installer)
Move the Thunderbird Icon to your Applications folder
Open the Thunderbird and you're now ready to use it
To install Thunderbird on Linux
Download Thunderbird from the Thunderbird download page
Open a terminal and go to your home directory
Extract contents of the downloaded file

tar xjf thunderbird-*.tar.bz2

To start Thunderbird, run the Thunderbird script in the thunderbird folder

-/thunderbird/thunderbird

Create a launcher on your desktop
Configuration
Once you enter the Thunderbird interface, go to newsgroups and configure your settings with your server of choice, port and enable SSL/TLS connection. You then need to go to "newsgroups" and enter your username and password based on your Usenet provider account details.
Managing newsgroups would connect Thunderbird to your chosen server and downloads all the available newsgroups associated with your Usenet service.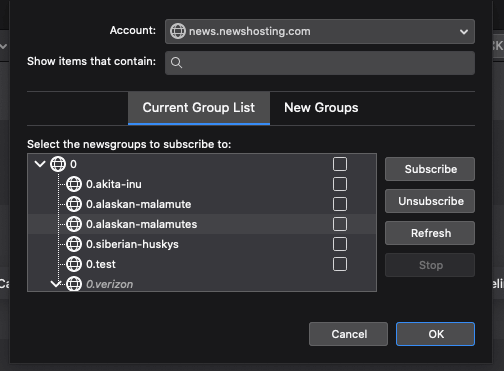 Ease of Use
For those who are used to regular newsreaders, Thunderbird might be a little tricky for you. As mentioned, it is primarily an email client with very basic newsreader functions and is not capable of downloading files. However, when you've figured out how to use Thunderbird, it can be an excellent newsreader as far as just reading articles are concerned.
Users can search for messages through their listed newsgroups and message filters can also be applied and logged.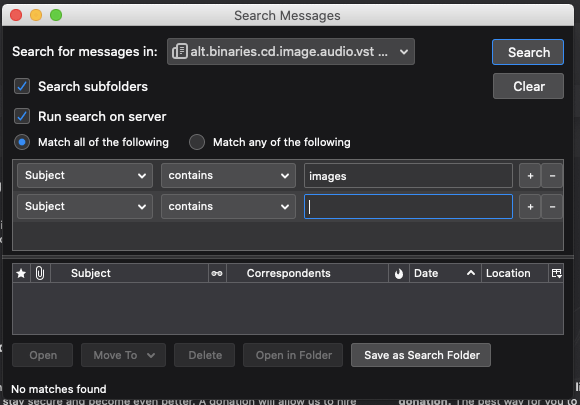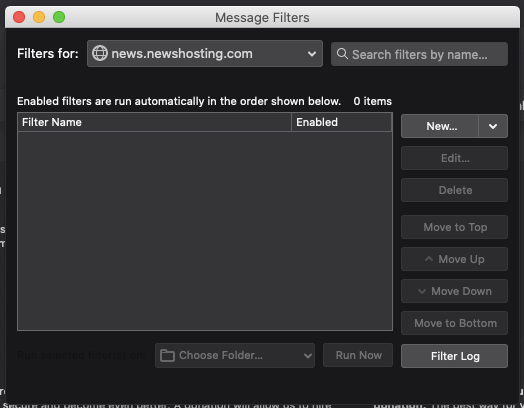 Summary
Most people want to download files when they are checking out Usenet, so this newsreader may not be the best option for most Usenet users. However, if you are only in need of browsing and posting on Usenet, Thunderbird is an application you can truly depend on that does not have a lot of bugs or issues.
For a free and very basic newsreader, Thunderbird is a decent option. Configuration may be a little tricky for some users, but it is well worth the effort. With Thunderbird there is nothing to lose since they do not require you to pay for any license to use and you can install a separate newsreader that is dedicated to downloading binaries exclusively.