Last Updated: Feb 24, 2021
GetNZB is a popular newsreader that has a built-in search engine feature to be able to download files from Usenet.
GetNZB newsreader promises to be the 'All-in-one Usenet downloader" client. From finding, downloading, to repairing files, GetNZB is an avenue to do it all without the need for additional software. GetNZB provides free Usenet access to use this program. Some popular NZB search engines are integrated into it to help you search and read from the binary newsgroup, and download files from Usenet.
GetNZB has a free 1GB trial period that does not require you to provide your email address and credit card information. It also offers multiple premium accounts that you can choose based on your preference.
GetNZB is simple to install. It also has a clean and friendly interface that can be navigated even by a beginner.
To know more about the license key process and to configure the newsreaders' settings, read up this GetNZB review to be informed.
Features
General Features
As mentioned, GetNZB has integrated some Usenet NZB search engines like Binsearch, FindNZB, NZBindex, UsenetHub, Newznab, and many more. You just have to tick its box to state if you're using it to search for the content that you desire. Aside from its built-in search engines, you can also use any other external sources to find an NZB file. (More of it in the Ease of Use section).
GetNZB has NNTP access for high-speed download and provides SSL connections to keep your Usenet activity anonymous. They also search from verified files before downloading. However, any newsreader and provider are always prone to malicious content like child abuse, spam, illegal distribution, and such. That is why they encourage their users to report these types of contents to them immediately.
GetNZB has a multilingual interface. If English is not your first language, you have the option to choose from 8 other languages built into it (Spanish, German, Dutch, French, Russian, Italian, Greek, and Portuguese).
GetNZB offers up to 4000+ days of data retention. There are also a lot of options in its search engine to choose from. You can sort by age, size, type, relevance, limit, category, and an option to hide the incomplete and encrypted files.

Like other newsreaders, GetNZB can decode and extract downloaded files. You can also preview the photos on the right side of the program while downloading.
GetNZB understands that some content you're looking for might be deleted from the server you're using. That is why they include an Integrated PAR2 in your downloads, so you can easily repair the missing and broken files manually.
Lastly, GetNZB has a built-in Audio player on its interface. You can use this program to play the downloaded audio files in your database. Like an ordinary audio player, it displays the artist, the length of the audio, volume options, and you can filter the files to be included in your playlist.
Security
GetNZB supports SSL connections to make your downloading private and secure. They also advertise using military-grade encryption to protect your privacy. However, we'd also like to mention that while they provide these protective measures on their software, their website itself is not secured.
Pricing
GetNZB offers a 1GB trial for its customers. This will help you experience using the newsreader without having to pay for anything. After you consume the free 1GB, you can upgrade and purchase a license key for 3 days- up to one year, depending on your choice.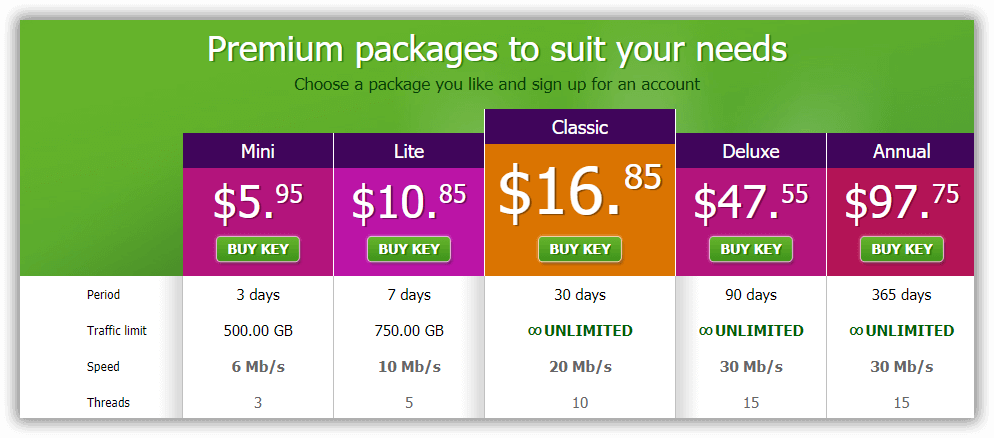 GetNZB accepts payment via Credit Card, Bitcoin, Sofotueberweisung, and its other local payment options.
Usage Information
GetNZB is only available in Windows operating system. It supports Windows XP, Vista, and Windows 7. Due to popular demand, GetNZB will be available soon in Mac OS.
While other newsreaders' updated versions require another installment, GetNZB's software automatically updates, which is impressive and less hassle.
Installation
GetNZB newsreader is available to download via .EXE or ZIP format.
Download the installer on the website
Select the language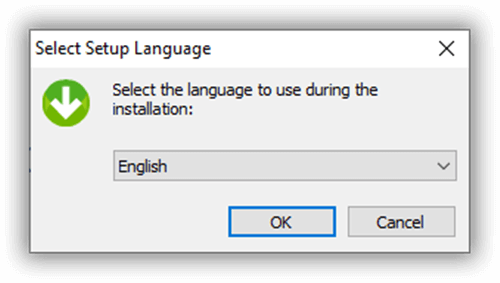 Run the set-up wizard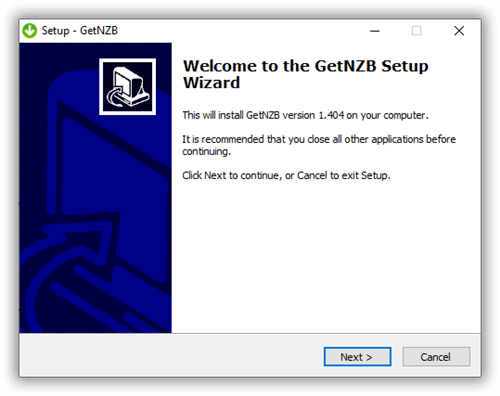 Allow changes on your computer

Read the license agreement, and click 'I accept the agreement'. Click Next.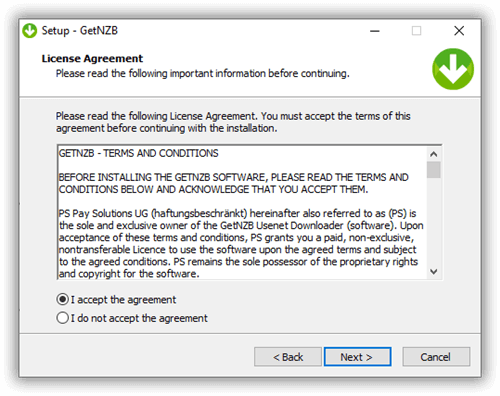 Select the destination folder of your download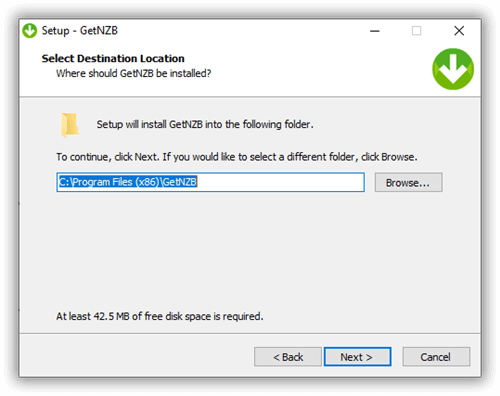 Select a folder for the program's shortcut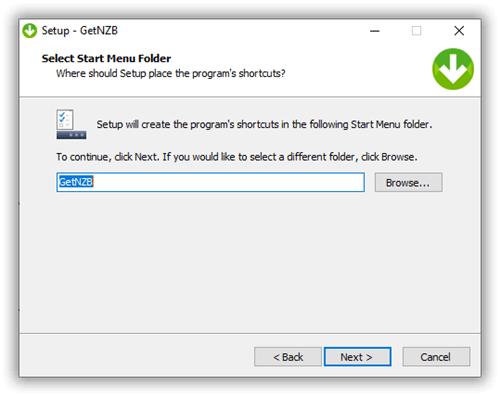 Get ready to install by clicking 'Install'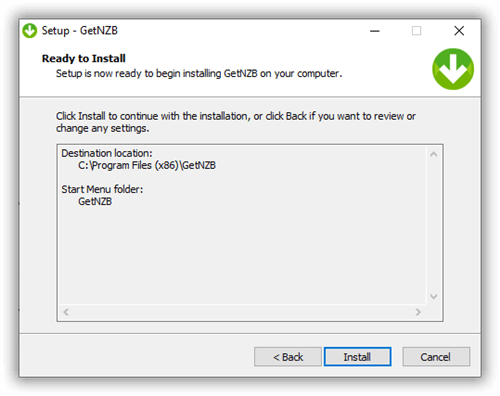 Complete the download by ticking the 'Launch GetNZB' box, and click the 'Finish' button.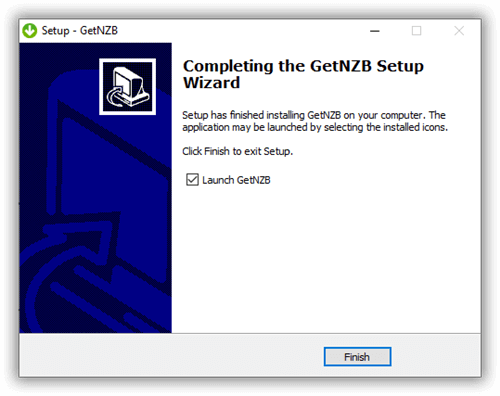 Here is an example of what it looks like to download from the newsreader: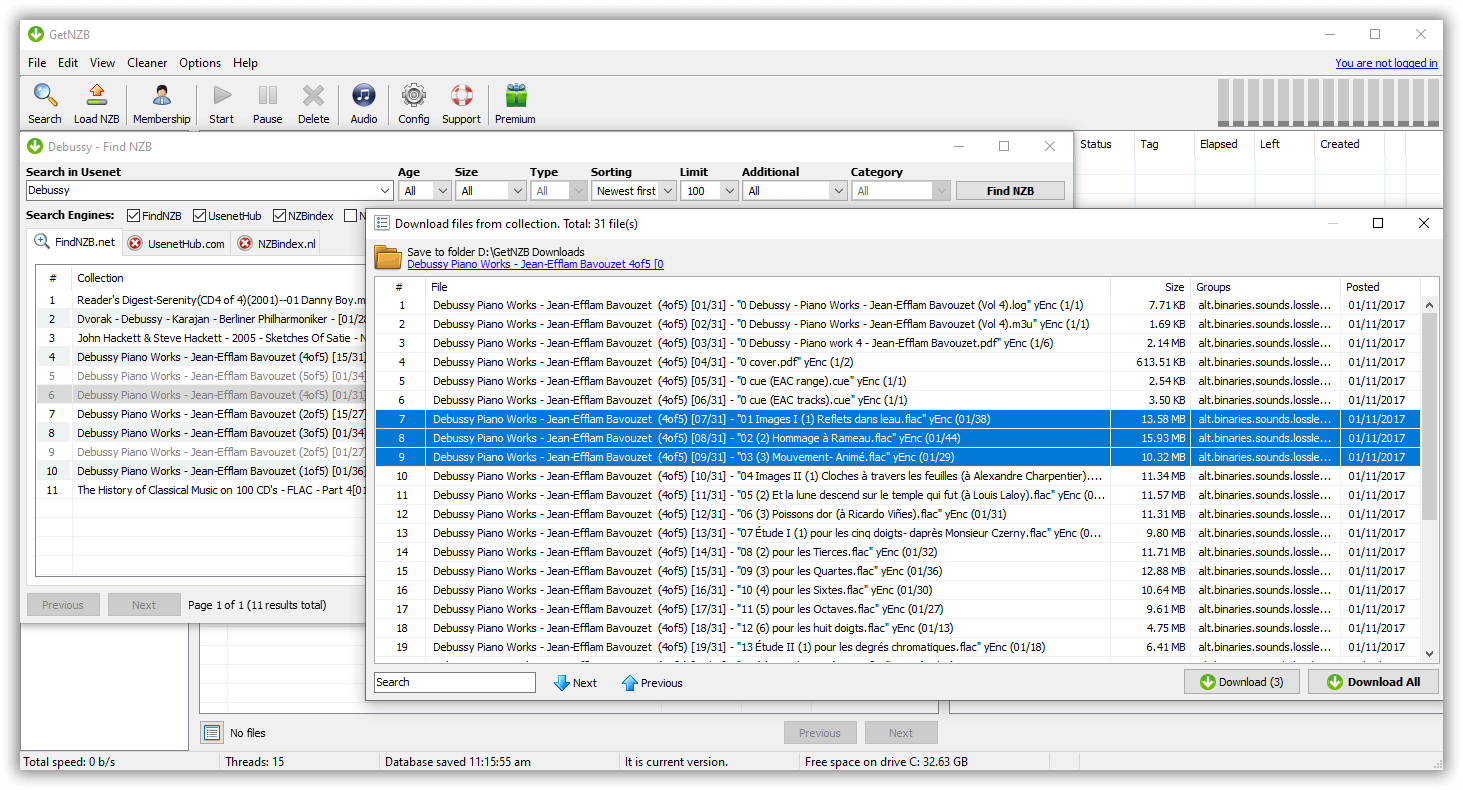 Configuration
There are many ways to configure the settings of this newsreader. To configure your download capabilities, click the 'Config' Settings in the menu tab. A wide variety of options are there to be customized based on your preferences.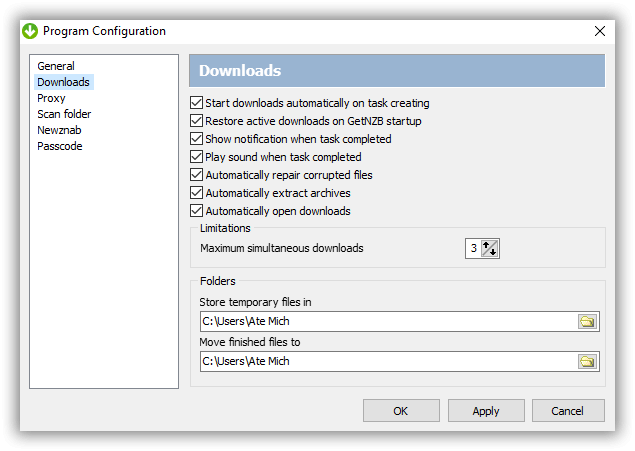 To upgrade your membership with GetNZB, and request for a license key, follow the steps below:
Click the 'Membership' Icon on the main menu.

Click 'Apply for a Premium Membership'.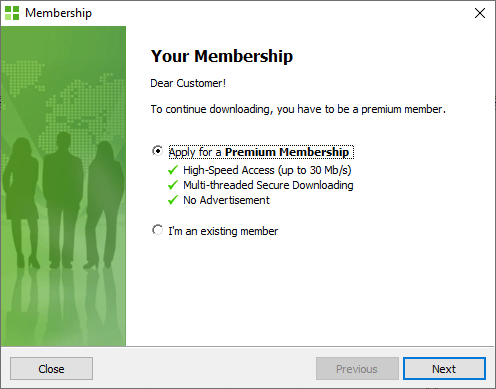 Supply your email.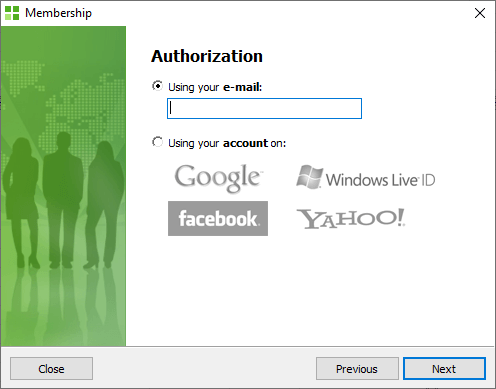 Enter the confirmation code they sent on the email you used, and click 'Next' to start using the newsreader.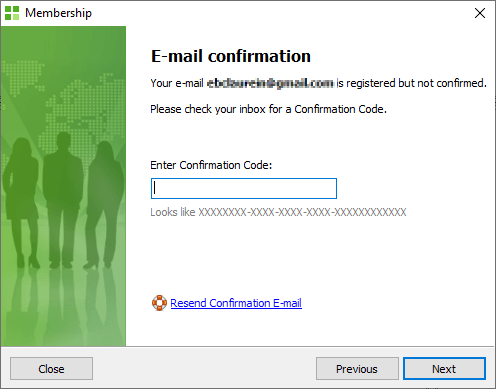 If this review and the FAQs provided on their website do not answer your questions, you may contact them at support@getnzb.com. For email verification and activation, email activate@getnzb.com.
Ease of Use
This newsreader offers intuitive navigation for browsing its interface. Its functions and terms are simple, and they are both logical and functional in its place.
GetNZB has an active support section to cater to the users' concerns like Frequently Asked Questions (FAQs), email support, video tutorials, and ticket submission.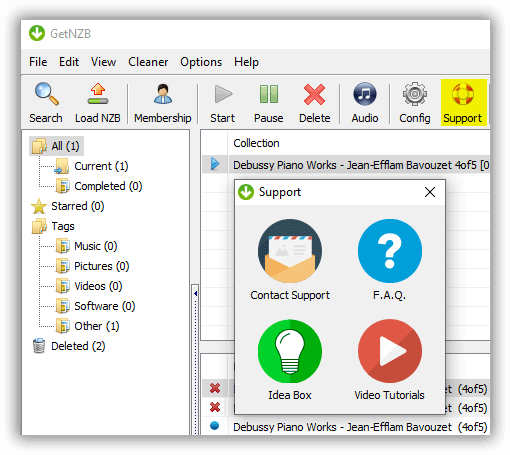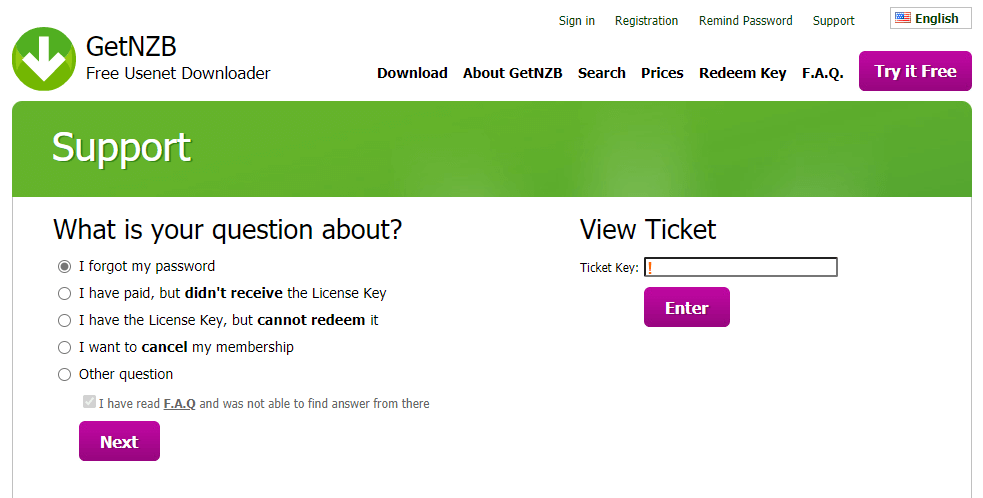 It has some simple yet powerful functions to help you familiarize and make it customized based on your preferences like editing tags, and bookmarking important files. You can also choose a simple or expert interface.
GetNZB supports different search engines. You can import a local NZB from your computer or download files from the outside of the newsreader. Just paste the URL of the website, and the newsreader will read and download it.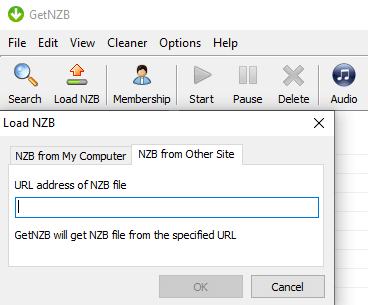 Many of its users are asking how to stop the newsreader from running after it's done downloading the files.
From the Options Setting, click 'Auto Shutdown'. You have four options to choose from:
Hibernate when downloading is complete
Standby when downloading is complete
Shutdown when downloading is complete
Disabled
Note: Choosing the third option does not only shut down the GetNZB itself. It shuts down your computer and all its operations.
To permanently delete the file in your system, go to the Edit Menu Bar and click ' Real Delete'. Make sure that you chose the right file before performing this action.
Summary
GetNZB is an impressive newsreader to consider. It provides built-in search engines and free Usenet access to its users to help you with your downloading capabilities. It supports multiple languages and the interface is simple and friendly, that even beginners would understand.
In addition, GetNZB offers a free trial version of its full-featured program, which is quite generous. What we think the downfall of this newsreader is that its pricing level is way higher compared to other newsreaders, that is why a lot of crack/illegal versions of this newsreader are available on the internet.
GetNZB also does not support streaming while downloading, and if the broken files are damaged or missing, you need to manually do it yourself.
Other newsreaders that are worth checking out especially for other operating systems are compiled in this website for your reference.