Last Updated: Feb 23, 2021
NZB Drop is an NZB downloader for Mac OS that allows you to bypass Usenet clutter and get directly to the content that you need. It has multiple features that include file collections, integrated search and multi-server support, to name a few.
Designed by the same developers ofHogwasher, NZB Drop simplifies file downloading by removing the process of climbing through a large amount of headers before directly accessing the files you want. It is a relatively new NZB downloader that can run on the latest version of the Mac operating system, starting from Mac OS X. 9 (Mavericks).
With NZB Drop, you can use multiple servers to access Usenet and subscribe to binary newsgroups for posted NZBs. Aside from that, NZB Drop has other good features that enhance user experience and allows it to compete well with other downloaders.
Features
NZB Drop has continuously been updated to provide the best features possible for Mac users. Their latest version, 4.03, has fixed previous bug issues and addressed hanging problems when download connections switch from one nzb to another.
NZB Drop also has a clean and modern-looking interface and an integrated search feature that allows you to search for files on several indexers. By default, NZB Drop uses Binsearch as its indexer.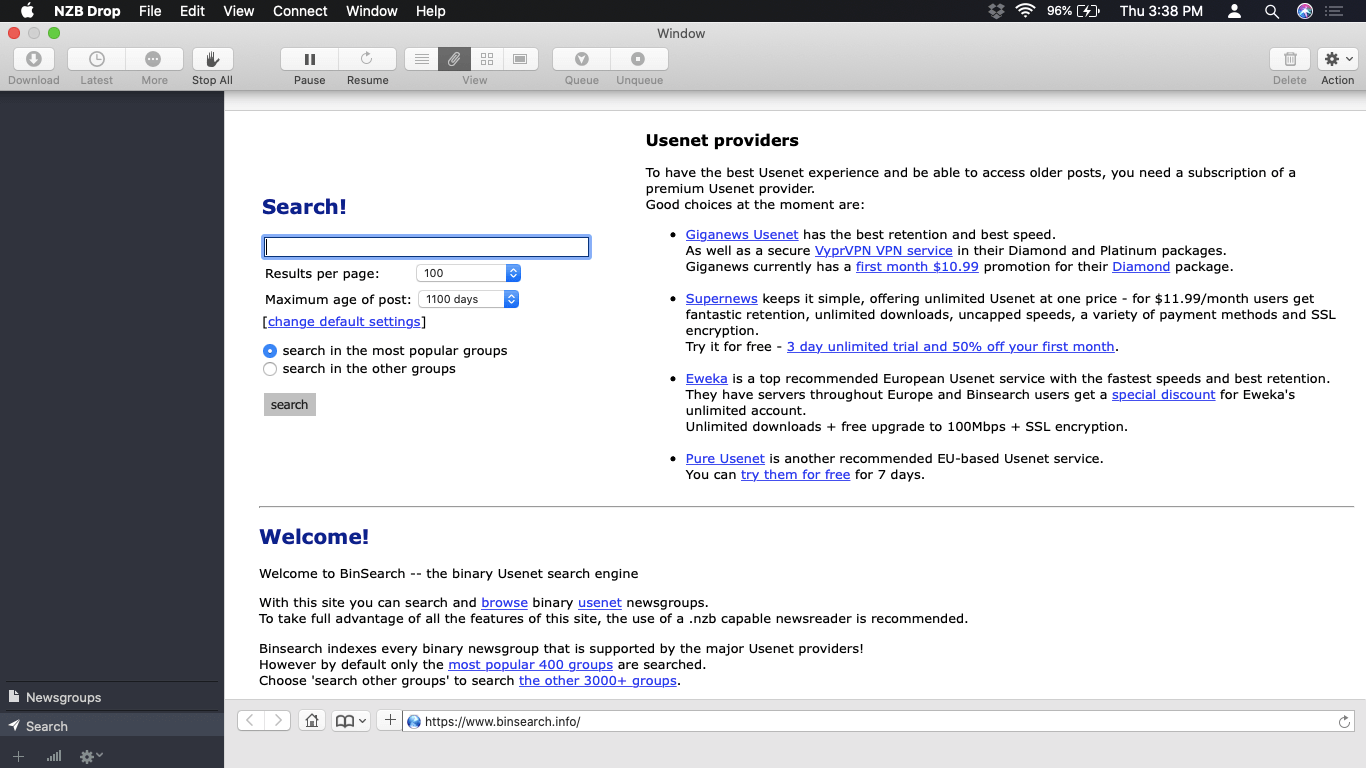 General Features
As mentioned, NZB Drop's main feature is that it can download NZB files from Usenet newsgroups. Users can subscribe to binary newsgroups through this application and monitor posted NZBs.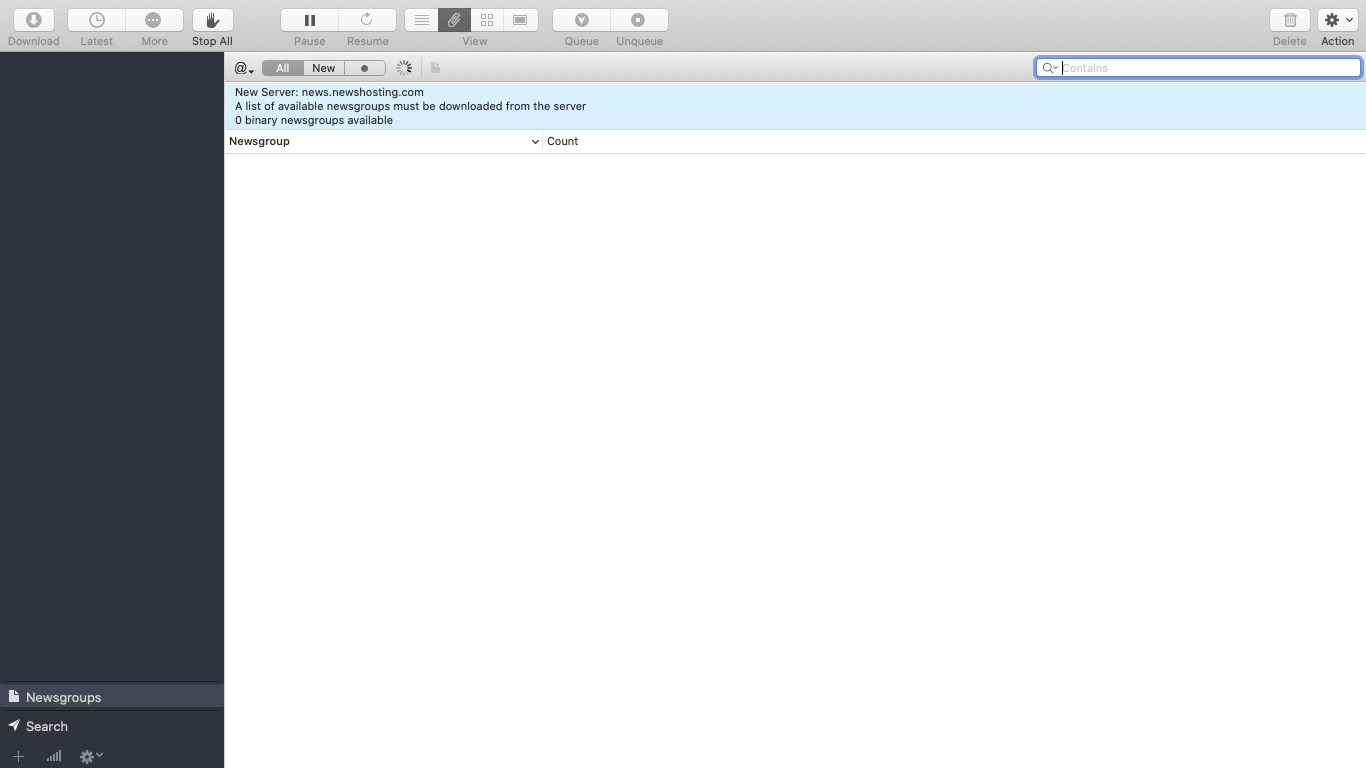 NZB drop has full support for automatic PAR2 check and repair, unrar, unzip and split file assembly.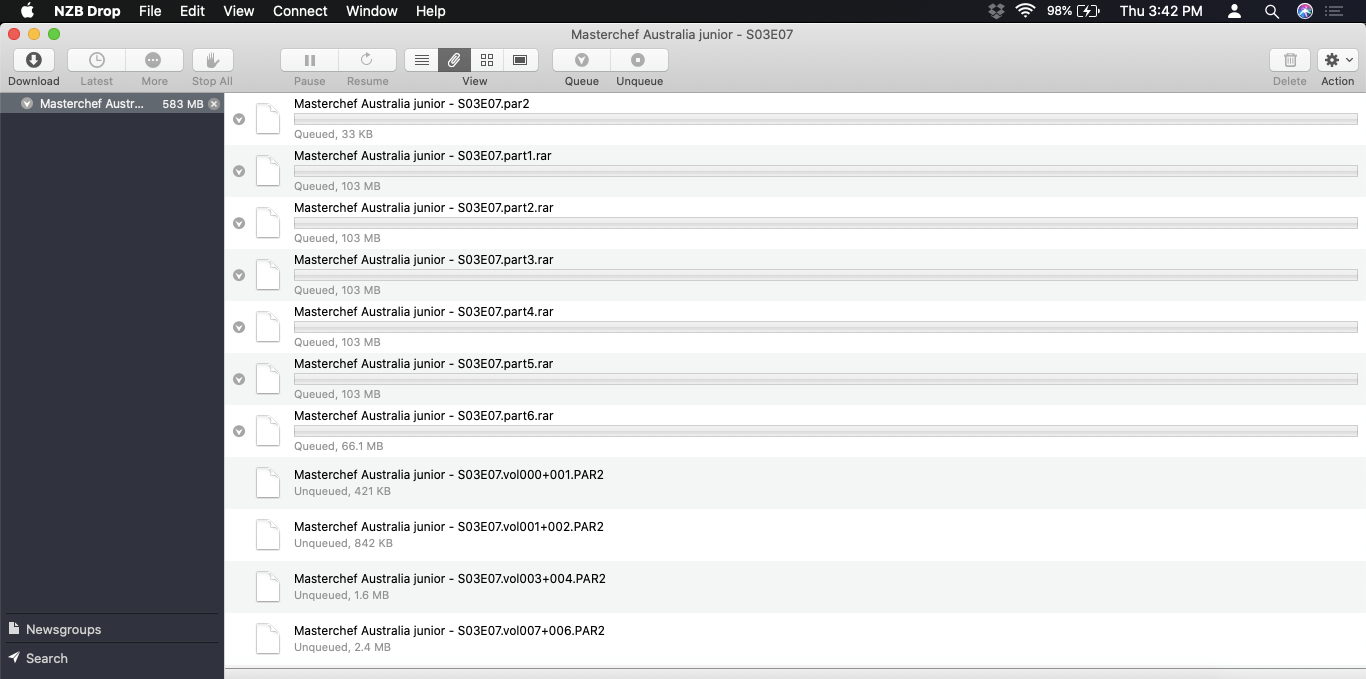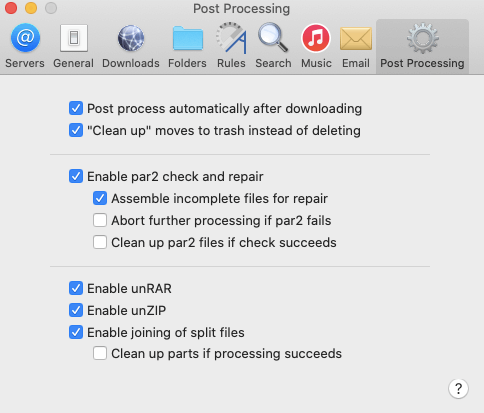 NZB Drop also has a File Collections feature that views and manages long lists or rar segments or split files and allows you to view them as a single collection. Aside from that, NZB Drop can download parts of the same file using a large amount of simultaneous connections per Usenet server.
Security
NZB Drop provides SSL support, which you can configure on your server settings. Make sure you have anexisting Usenet service account to be able to set the correct server information and enable an SSL port to have a secure and anonymous downloading experience.
Pricing
NZB Drop comes with a price. At $18.00, you get a serial number which would give you access to the full features of this program once you install it on your device. You can also initially test how good NZB Drop is by taking its 7-day free trial.
Once you have installed NZB Drop on your computer, it will show a prompt that gives you the option of either the free trial, immediately purchase or buy, and unlock the app if you've already bought a serial number.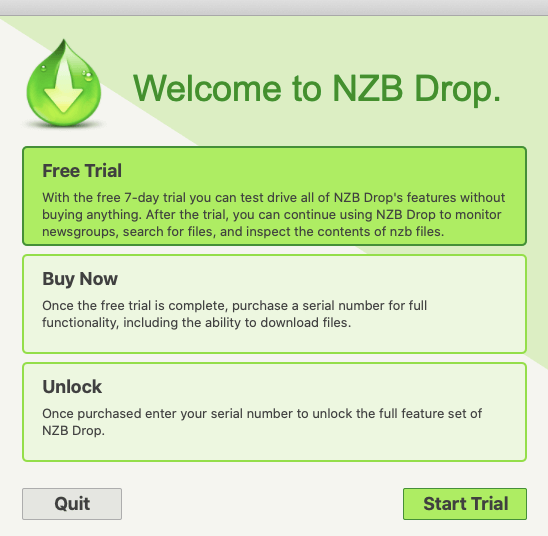 Usage Information
NZB Drop has a unified interface that lets you manage your files and downloads all in one browser window. No need for several pop-up windows to be opened. This makes the whole user experience efficient and convenient.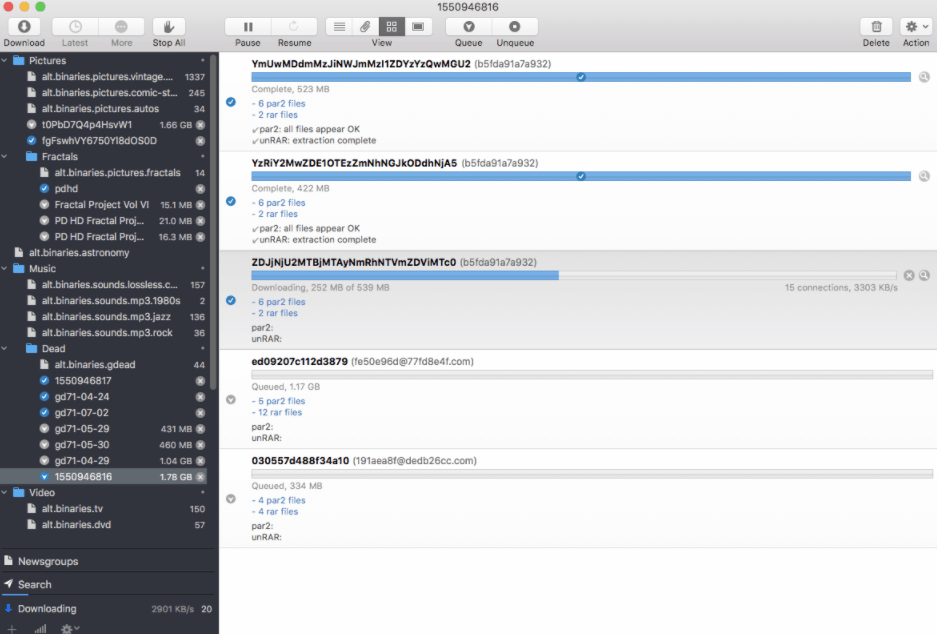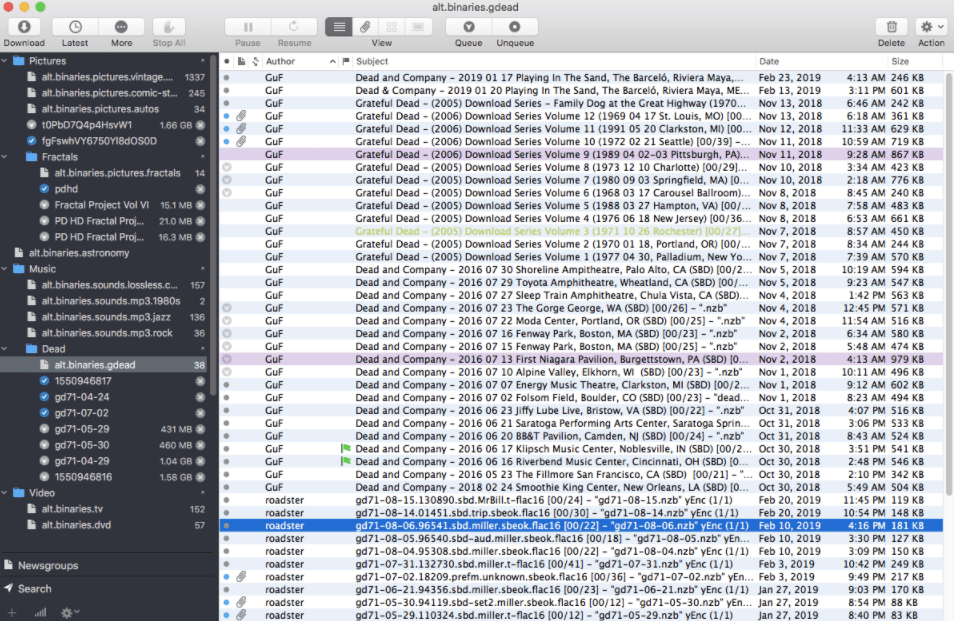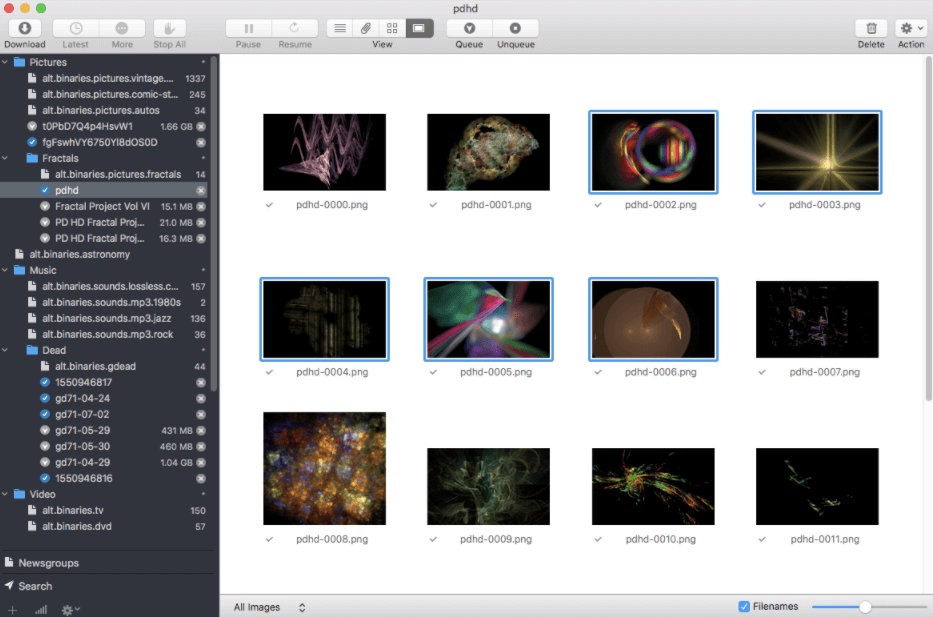 Prior to using the app, you will also have no issues installing NZB Drop. Configuration is also easy since the software takes you to different steps one by one and does not confuse you with missing out on any settings you may want to change.
Installation
You can install NZB Drop by visiting thewebsite of their developer, Asar, which is the same developer of Hogwasher. You will see very similar aspects of installation and even user interface between NZB Drop and Hogwasher.
Once downloaded, you will be guided through several steps of installation from license agreement to actual installation. It is pretty much the same with other legit Mac applications that require proper installation.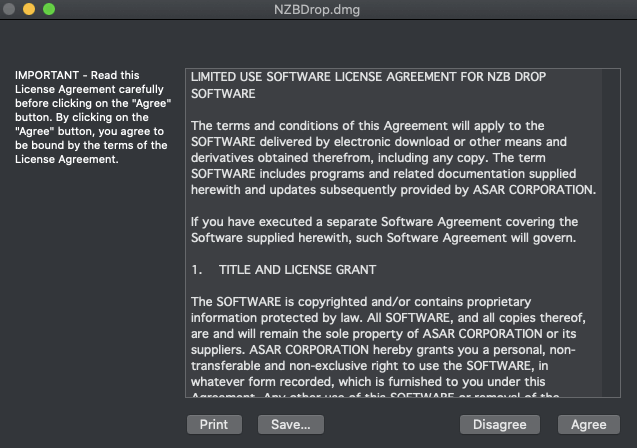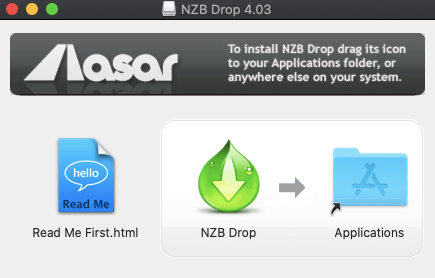 Configuration
Once you have installed NZB Drop on your computer, you may be required to enter your login keychain password. You can either click on deny or enter your password. If you are unfamiliar with this process, you may check your mac keychain access info to learn more about this.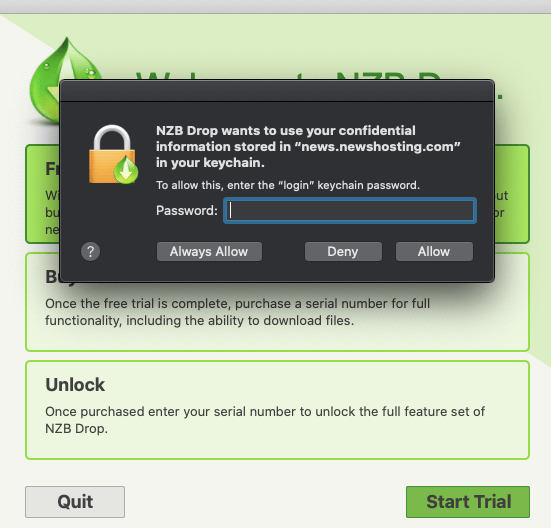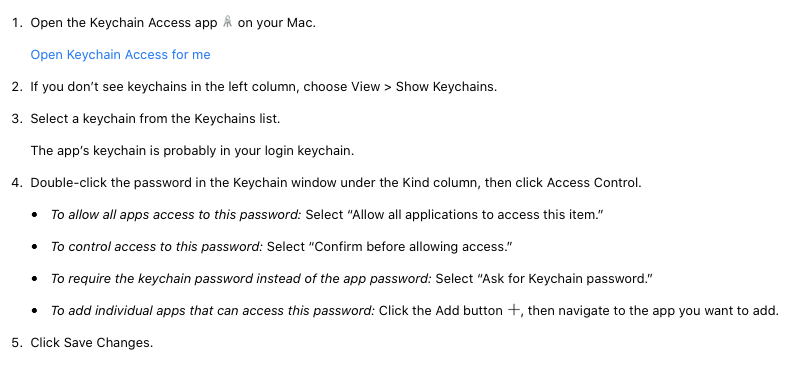 You will also be asked to configure the settings for this software from general settings that show certain processes and displays on your software, to server settings that you would have to configure according to the server information and account details you have with your preferred Usenet provider.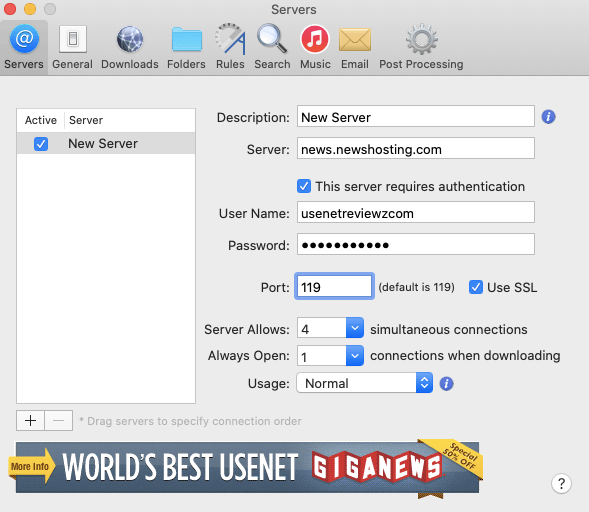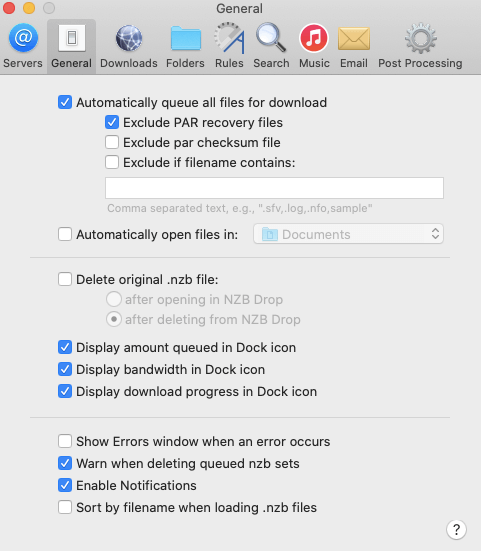 You can also configure other settings like your downloads, folders, emails, search and post-processing settings, giving you a downloading experience customized according to your needs.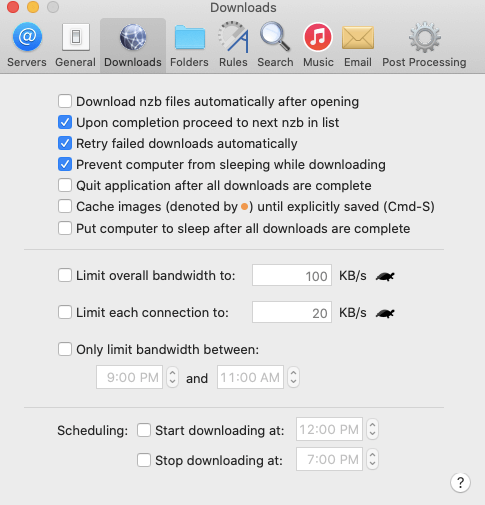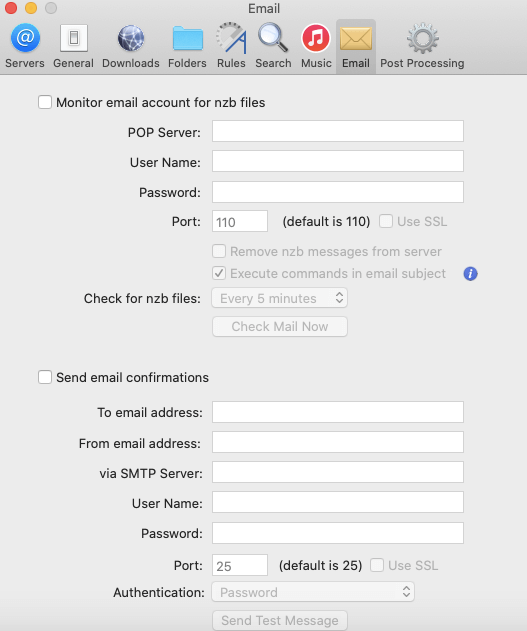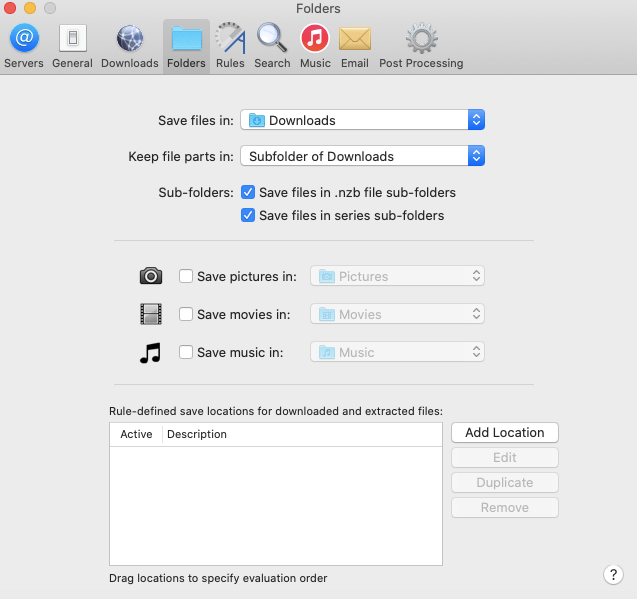 Ease of Use
What makes NZB Drop very easy to use is mainly its interface, which is modern and clean-looking, and the settings configuration you can do to customize your usage. You can even set certain rules that you can apply to articles and also add music files directly to your iTunes library.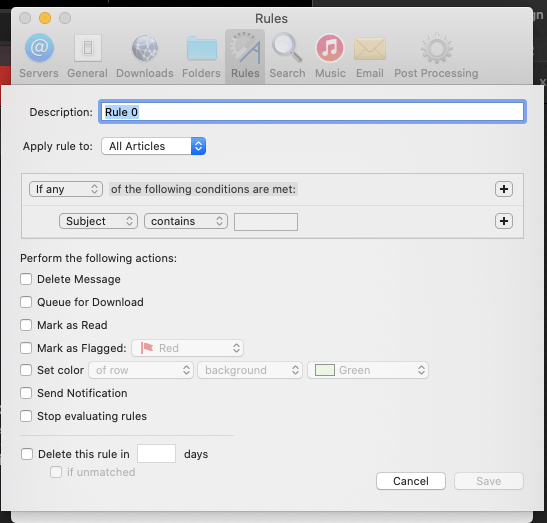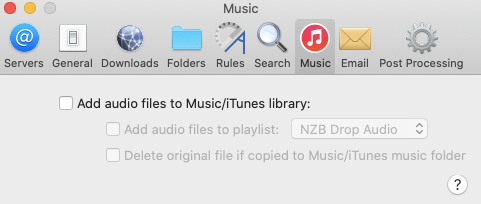 Summary
Although not as popular asour top newsreader/ NZB downloaders, NZB Drop has some pretty good features that would be pleasant for Mac users. It has several settings that you can configure according to how you would want to use the application and give users the power to customize their Usenet experience. However, NZB Drop comes with a price. You might want to check out top rated downloaders likeNZBGet andSABnzbd, both of which have impressive features and costs nothing to use. But if you are willing to spend and would like a competent NZB downloader that provides good support to users and has multiple pleasant features, then NZB Drop is worth checking out.